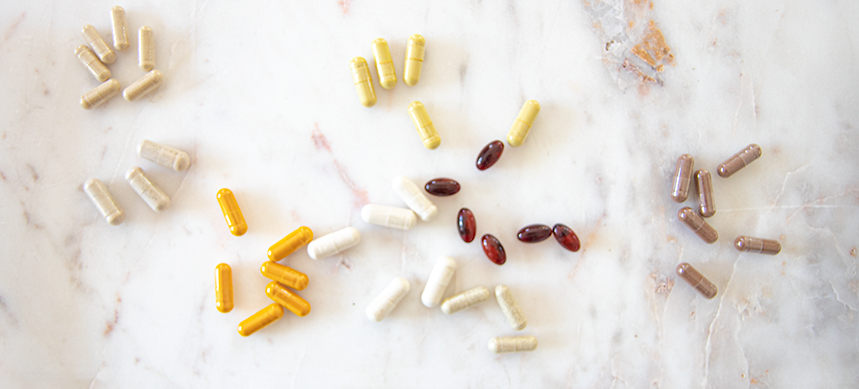 Supplements For Clear & Glowing Skin
{Can supplements help improve acne, rosacea, psoriasis & eczema?}
Ever since embarking on my journey to glow, I've been asking: can supplements really help heal persistent skin conditions such as acne, rosacea, eczema and psoriasis?
Personally, I have fallen more than once for the promise of clear skin via a supplement. But one thing I've learned interviewing Holistic Skin Healing Experts on the Journey to Glow podcast and working with my Naturopath is that not all supplements are created equal.
So in this article, my goal is to share supplements I tested over the summer and give you my honest review.
PS: If you're interested in learning more about supplements to support the immune system, click here.
Disclaimer:
Disclaimer #1: Some of these supplements were given to me, some I purchased, and some I'm an affiliate for, which means I may make a small commission if you use my affiliate link. Thank you for using my affiliate links! Affiliate commissions help pay for my time as these posts require extensive research on my part. If you're a long-time listener of the Journey To Glow podcast you know that I only ever recommend products that I (Caroline) personally use and love.
Disclaimer #2: Even though I do a tonne of research before publishing a post, I will always empower you to do your own research. The best way to know which supplements will work for you is to talk to your Naturopathic or Functional doctor.
Disclaimer #3: This blog post is for informational purposes only and is not intended to replace medical advice. (Duh.) More on that in our disclaimer and terms & conditions.
Onward.
Key points in this blog post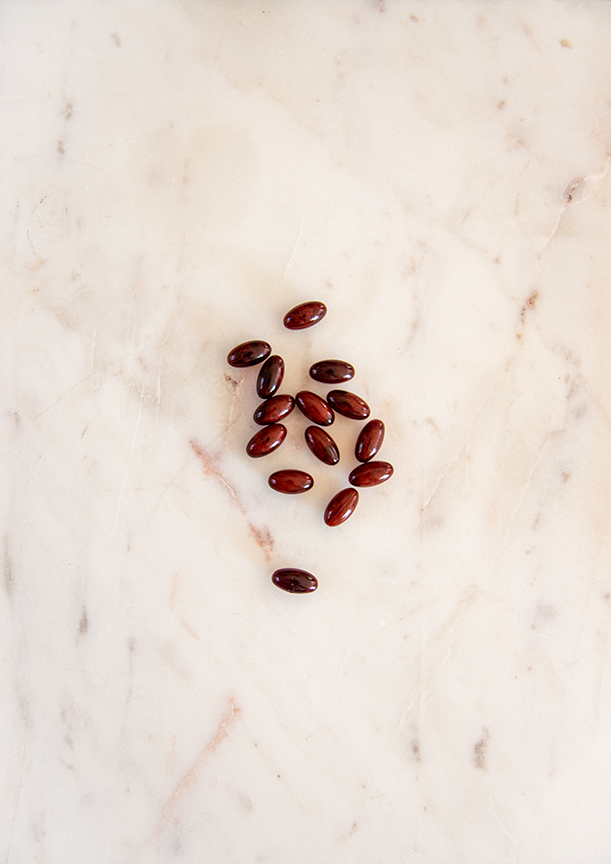 Key points of this blog post:
A 200$+ Billion Dollar Industry
What I'm looking for in a supplement
How to choose a trustworthy brand
How to shop smartly for supplements
Can supplements help improve acne, rosacea, psoriasis and eczema?
Setting the right expectations
Supplements for clear, glowing skin
Where to purchase high quality supplements
Supplements: A 200$+ Billion Dollar Industry
Dietary supplements are a billion-dollar industry. Yep, you heard that right. Some reports say that the market is around $220 billion; another predicts it will have a global worth of almost $300 billion by 2024.
As you can see, what we have here is a hot market. Many people are jumping on the supplements bandwagon, including health coaches, nutritionists, functional practitioners, Naturopathic doctors and big companies who want to make big bucks.
Because of this supplement's craze, it's more important than ever for us as consumers to do our research before buying into a trend or a hot new supplement that promises miraculous results. Beyond reading the ingredients on the label, it's also CRUCIAL to look into the company that sells supplements and not take their word (or marketing, which is often total greenwashing) at face value.
*We talked about greenwashing with my guest Kristen Arnett in episode 18 and 19. You'll learn about tactics companies use to manipulate consumer behavior and how to wake up to greenwashing so you can shop smarter.
In this blog post, I'm going to share supplements that I've tried over the summer and my best tips should you want to invest in dietary supplements to support skin health.
I'll also share some of the brands that I really like and the supplements I'm making my staples.
How to shop smartly for supplements
With so many brands out there, how do you know which company to trust? How do you know which supplements are high quality with organic ingredients sourced sustainably? Here are a few key things you want to pay attention to when shopping for supplements…
#1 Brand Transparency
The most important criterion I look for in a brand is transparency. I look for transparency in several ways… First, I want to see the PEOPLE behind the brand. Why? Because I want to know if I'm buying from someone who has a real passion for health or a big pharma who only wants to cash in. I want to see a team of experts who know how to craft high-quality supplements: scientists, holistic nutritionists, Functional NDs. I also love to see the founders behind a brand and learn about their "why." Why are they in the supplements business? Why should I trust them? What is their personal story? Are they innovating, pushing the envelope?
TIP: Take at least a few minutes to browse a brand's website; read about their leadership and development or advisory team. Bonus points if they have a "giving back" mentality.
By the way, if you haven't checked out our giving back page, you can do so here. Feel free to steal the idea and create a similar page on your website!
#2 Access to Quality & Testing Reports
Transparency also means access to testing reports. Are there heavy metals in their supplements? Are they even testing for purity? Will they give me access to these reports if I ask? Any replies with "it's proprietary information" are BS. A company must be willing to disclose information that may affect your health.
Ideally, this information should be on the company's website so we don't even have to ask.
When a company is proud of their product – like an organic certification, for example – and has nothing to hide, they should proudly brag about it and have the evidence to back up their claims.
#3 Quality
Let's be real: supplements at your Shopper's Drug Mart just aren't gonna cut it.
If you invest in supplements, let's say supplements you hope will improve your acne, you want them to actually work, right?
Buying quality supplements from trusted sources will cost more than shopping for supplements at your local drugstore, and that's because it boils down to quality.
Questions to ask about quality:
Are the supplements organic?
Does the brand use fillers? (Fillers are a big no-no. In order for supplements to be effective, you'll want high-quality herbs in a therapeutic dosage.)
Are the ingredients 100% clean? Have they been tested?
Where do the ingredients come from, and how are they processed?
In episode #23 of the Journey To Glow podcast, I talk to Lynne Racette, a Naturopathic ND based in Ontario, Canada, on how to shop smartly for supplements. You can listen to episode #23 here.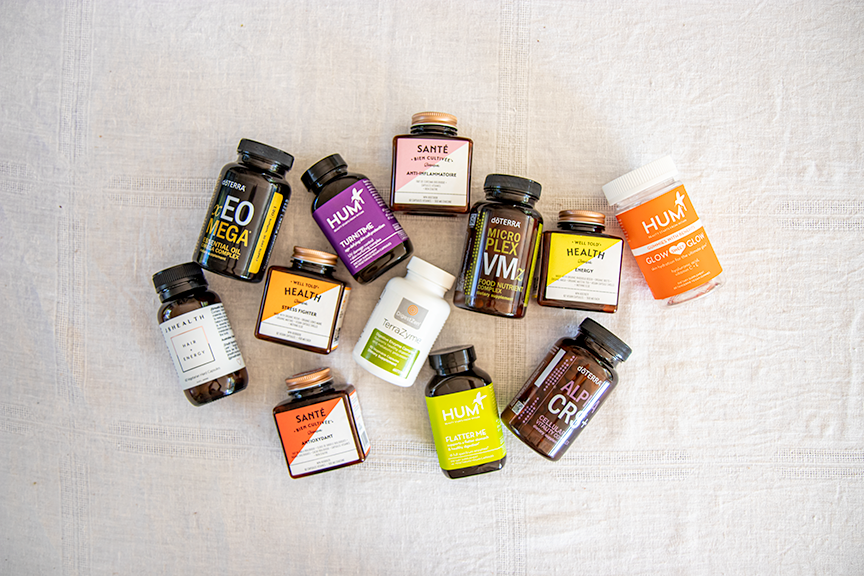 #4 Efficacy
It's common knowledge that we need to take a supplement over a specific amount of time before we can see results. Some supplements take weeks, others months.
But if you don't see any results after a few months, you need to come to the conclusion that:
A) The dosage is not strong enough.
Many supplements are formulated for the general public and don't contain a therapeutic dosage. Working with a Functional practitioner or a Naturopath is the best way to get the proper therapeutic dosage for your unique needs.
B) The specific formula is just not working for you.
Maybe it's not what you need, or maybe your body is not absorbing it. Maybe the formula sucks.
C) The product is past its expiration date, and the ingredients have lost their potency.
In episode 29, guest Herbalist Rosalee De La Foret shares practical tips to make sure that the plants and herbs we buy are at their optimum potency. One tip she shares is that the plants, flowers or herbs you buy in bulk say, to make medicinal teas need to have their original bright color. If the flowers, for example, look dull, they aren't fresh and will have lost their potency.
D) You're not consistent and don't take them every day.
If you're like my fiancé and always forget to take your supplements, you won't get the benefits.
If the recommended dosage is twice a day with meals, stick to the plan!
TIP: Instead of guessing and throwing your money into a product that everyone's talking about on Instagram (remember, influencers are usually PAID to talk about a product), do yourself a favor and talk to your Naturopathic or Functional doctor.
Your Naturopath or Functional practitioner have access to not only the best supplements on the market (these are the supplements you will not find at your Shopper's Drug Mart!) but also supplements crafted with a therapeutic dosage.
Your Naturopathic or Functional doctor have already vetted the company and products of any supplements they recommend, and, if you're not into doing extensive research like I am, this will save you time and money in the long run. Plus, you'll see much better results if you're using the RIGHT supplements with the highest possible quality.
#5 Sustainability
Sustainable farming (using our earth's natural resources in a respectful, sustainable way) is important to me. In a billion-dollar industry, non-sustainable practices can quickly become disastrous for the planet and the humans inhabiting it. Because I like to "vote" with my money, I support companies that make sustainability a priority, and I want to encourage you to do the same. If a billion of us start voting with our money, I can guarantee you that things will change…
Questions to ask:
Are the plants farmed sustainably?
Where do the ingredients come from?
Are the farmers paid fair wages?
What about packaging? Are they using plastic or glass bottles?
Are they using recycled paper or plastic for shipping?
#6 Top-Notch Customer Service
If I have questions about a product, I want excellent customer service. Generic answers when it comes to my health are unacceptable. I want in-depth answers to my questions.
Fortunately, some brands are going out of their way to make sure their customers are supported and get expert advice.
If it feels like customer service is brushing you off, you have the choice to either return the products and never buy from that company again, leave a thoughtful review on Google or the company's website, or contact them on social media. It's fascinating how quickly brands will answer on social media when they might completely ignore you via email.
Either way, get your answers or move on.
All right, now on to supplements for clear, glowing skin…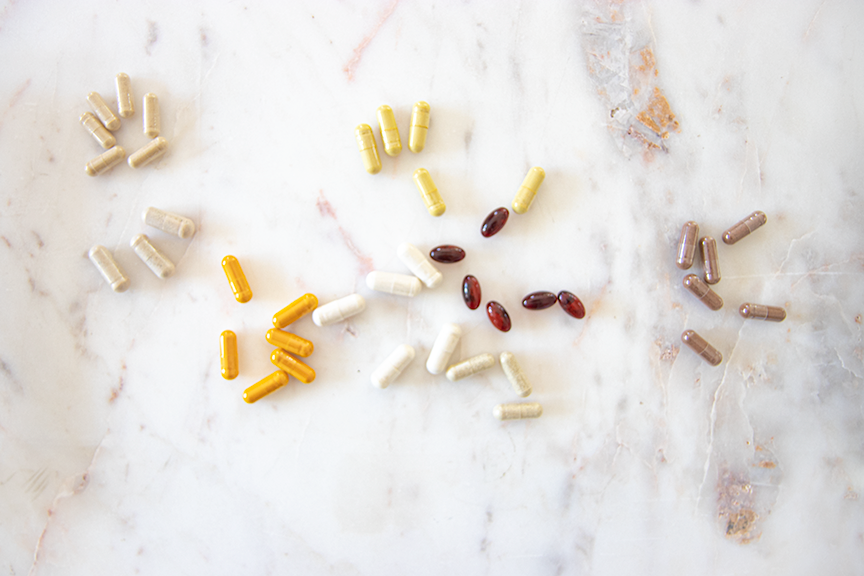 Supplements for clear, glowing skin
(and hair, and energy, and stress…)
JSHEALTH VITAMINS SKIN & DIGESTION
Intrigued by the formula, I opted in to try SKIN & DIGESTION for a month. Since I don't have acne, I didn't feel the need to continue taking this supplement, however, I did see fewer breakouts (caused by hormonal fluctuations) while taking SKIN & DIGESTION.
Skin + Digestion contains Vitamin B2 and Vitamin C said to maintain and support connective tissue health, collagen formation, and wound healing. Zinc relieves the symptoms of acne, pimples, and minor skin eruptions. Burdock is traditionally used in Western herbal medicine as a blood cleanser and to relieve minor skin eruptions and symptoms of mild eczema and dermatitis. Turmeric is traditionally used in Western herbal medicine to relieve digestive discomfort and to promote bile secretion. Zinc maintains and supports gastrointestinal system health. Vitamins B5 and C, and zinc assist in the metabolism of fat, protein, and carbohydrates.
Other active ingredients in this formula that I found interesting were: Aloe vera, Burdock, Calendula officinalis, Curcuma longa (Turmeric), Gentian, and Ginger.
JSHEALTH VITAMINS HAIR & ENERGY
Ok, so these supplements aren't for clear, glowing skin per se but I wanted to list them here because when a friend discovers something amazing, she tells a friend, right?
I've been taking this formula for 4 months now, and, while the formula doesn't really impact my energy, I do see a noticeable difference in my hair.
To be honest, I was quite skeptical about this supplement. There was a huge hype created by Jessica Sepel's raving fans at the launch of Hair & Energy, and hypes generally turn me off.
But since my hair was damaged by extensions, I didn't have much to lose. (The photos you see on this website where I have long pink hair? Yep, hair extensions.)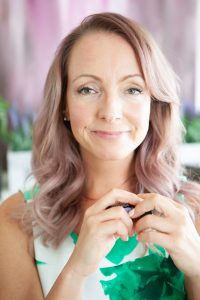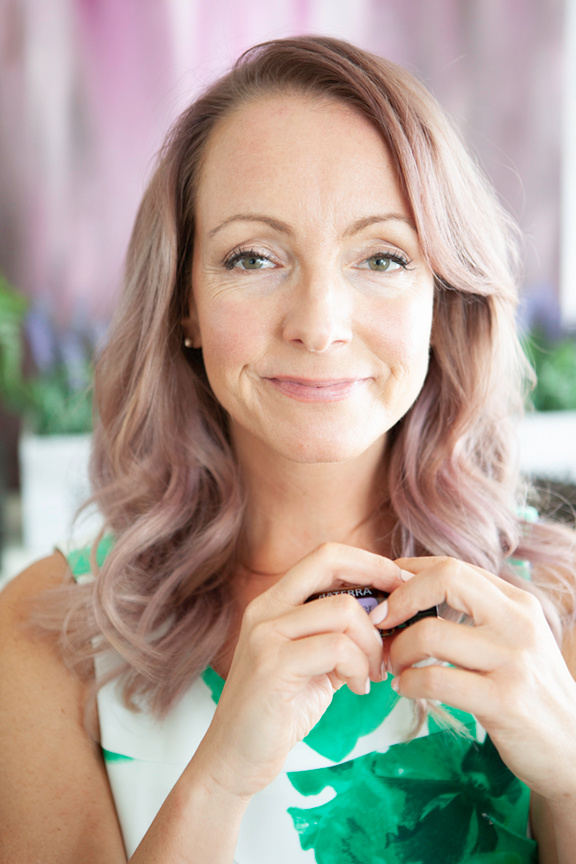 I had these extensions for about a year (I should have done a Youtube video on this!), and I loved it. But, as you may have guessed hair extension will damage your hair.
I have very fine hair, and, when I finally decided to remove the extensions, I found that I also lost a lot of my natural volume due to the hair that gets entangled in the extensions.
So, here I was, free of hair extensions – with a lot less of my own natural hair – and in serious need of a haircut and a supplement to help stimulate hair growth.
If you follow @JSHEALTHVITAMINS on Instagram, you'll see incredible hair makeovers, some of them sounding too good to be true. But I was willing to give it a try since I had nothing to lose!
The good news: HAIR & ENERGY's formula is primarily made from iodine from kelp and Dr. Christiane Northrup writes in her book Women's Bodies Women's Wisdom that most women are severely deficient in iodine and that the right dose can support breast health. Win-win.
I invested in a 6-month supply to save on shipping (they ship from Australia) and gave it a try.
I'm now on month 4 of using the HAIR & ENERGY supplement, and I'm quite happy with it!
I haven't measured my hair to keep track of the growth, but I see the difference anyway. My hair grows faster than usual (I used to complain that my hair took forever to grow), and I definitely seem to have more hair as well.
I would definitely consider investing in these supplements again.
The Glowletter
Get the best of Journey To Glow delivered straight to your inbox!
Delicious skin nourishing recipes, the best in clean beauty, upcoming skin detoxes & challenges, tips from holistic skin experts and real women stories to inspire you on your journey to glow!
STRESS FIGHTER by WELL TOLD HEALTH
When Well Told Health Botanicals sent me a box of supplements to support gut, hormones, stress and skin health, I was excited to put them to the test.
In this box, I received: Stress Fighter, Energy, Antioxidant and Anti-Inflammatory.
Here, I'm going to focus on 2 of my favorites: Stress Fighter and Energy.
STRESS FIGHTER is a blend of organic mushrooms, specifically:
Reishi, known for its stress-reducing and immune-boosting properties
Lion's Mane, shown to improve cognitive function and memory
Maitake, used in Herbal Medicine to support the immune system
I was surprised to see that this formula really worked for me. I didn't think that adaptogenic mushrooms would be so effective for stress.
I would consider always having a bottle on hand for the moments in life when you need extra "calming" support.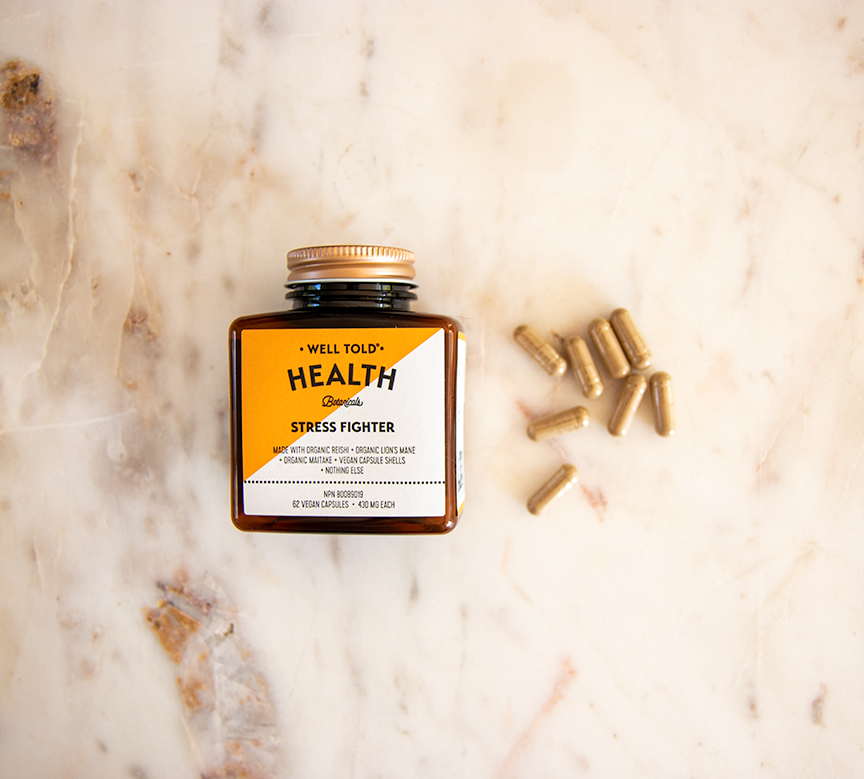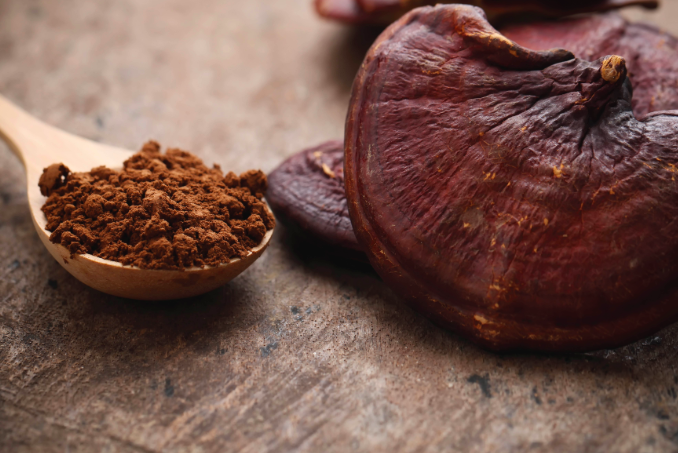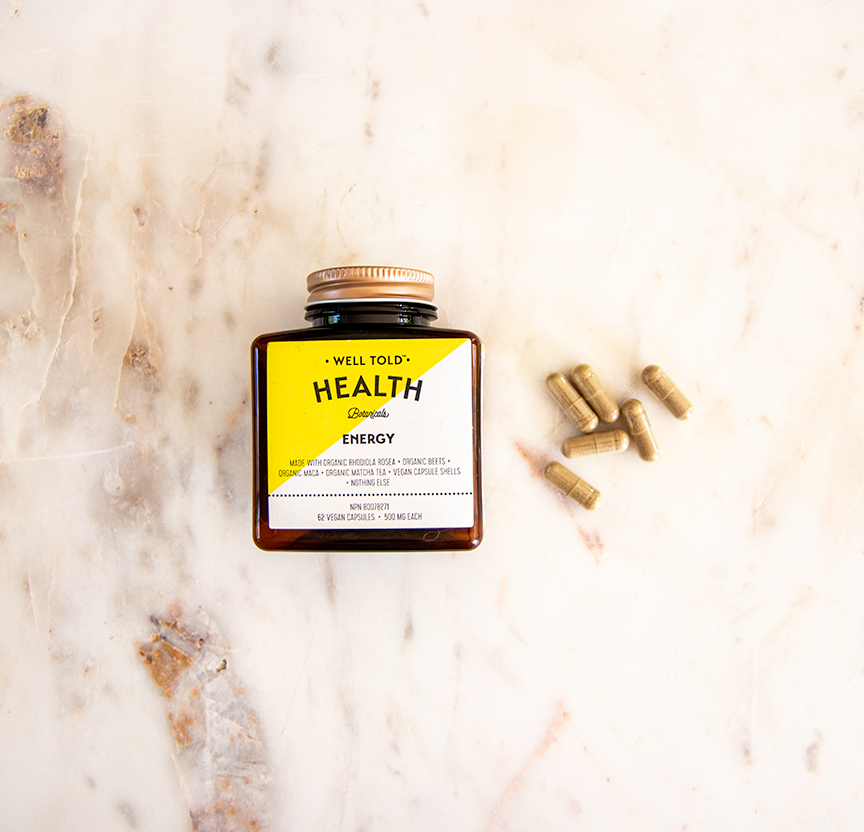 ENERGY BOOSTER by WELL TOLD HEALTH
Prior to getting this gift box from Well Told Health Botanicals, I was already using the ENERGY supplements.
ENERGY BOOSTER has been on my office work desk for over a year, and, as a busy entrepreneur, it's a staple in my supplement arsenal.
Prior to ENERGY BOOSTER, I'd tried many supplements claiming to boost energy, but this formula is probably one of the most effective I've tried so far.
ENERGY BOOSTER contains:
Organic Rhodiola Rosea
Matcha tea
Beets
Maca
BONUS POINTS: I love that WTH look for superior quality and organic ingredients and that they test for ingredients' identity (to make sure it's exactly what it's supposed to be), analyze for pathogens and pesticides, and do a final test to ensure nothing was introduced during the manufacturing process.
HUM NUTRITION
I was sent a nice little box of supplements from HUM NUTRITION which included: Flatter Me (a digestive enzyme), Red Carpet (for glowing skin + shiny hair), Uber Energy, Glow Gummies, Wing Man (for liver detox) and Turn Back Time.
Here, I'll share my 3 favorites: the Glow Gummies, Flatter Me and Turn Back Time.
GLOW SWEET GLOW GUMMIES
I didn't think I would like the Glow gummies, but surprise! I loved the taste!
These vegan gummies are said to:
Lock moisture into skin and boost hydration
Help keep skin plump and glowing
Stimulate collagen production
Add a dose of Hyaluronic Acid and Vitamin C
The Glow Gummies don't really contain a therapeutic dose of ingredients (for example, there's only 90 mg of Vitamin C per gummy, and my naturopath recommended 1000 mg a day), so I'd consider pairing them with other skin supporting supplements such as Red Carpet, Skin Heroes, Wing Man & Runway Ready.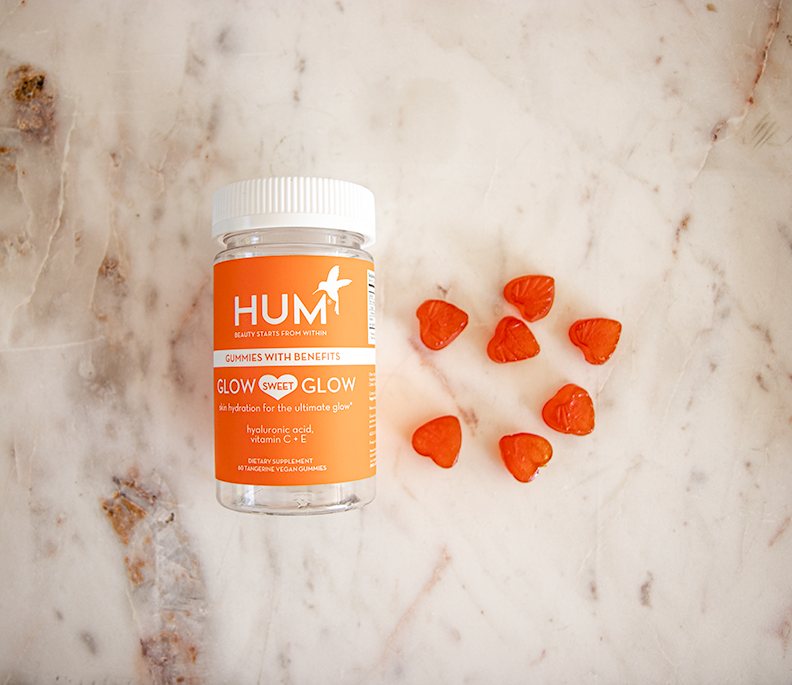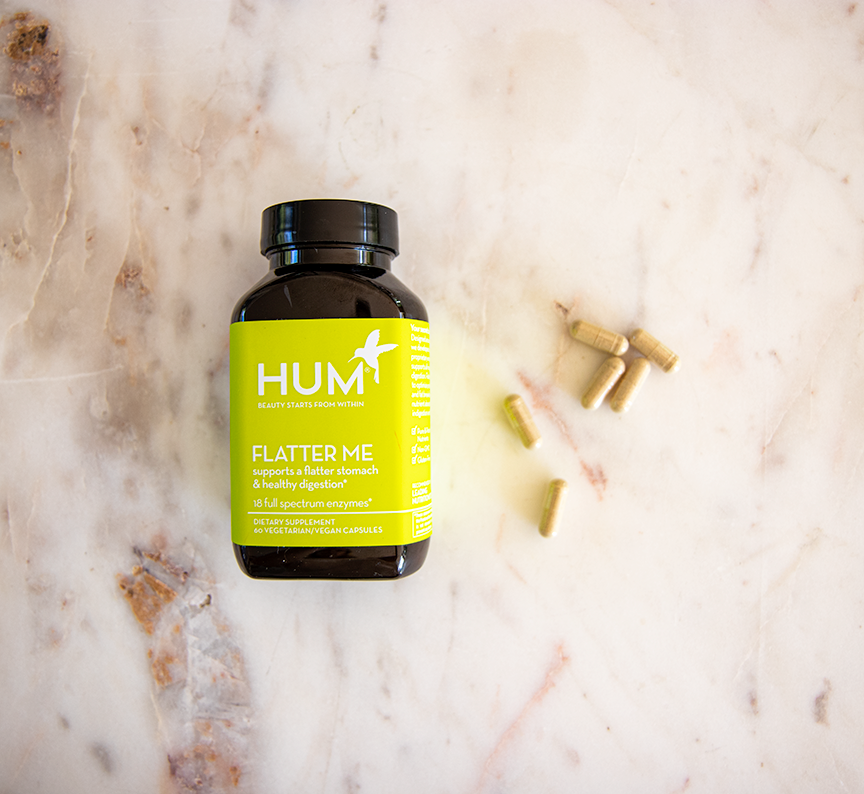 FLATTER ME
At my first-ever meeting with my naturopath, she insisted on the importance of having an optimum level of hydrochloric acid in the stomach to promote clear, healthy skin. (I talk about hydrochloric acid in my celery juice post.) She suggested I have a digestive enzyme supplement to promote hydrochloric acid production at every meal.
Not all digestive enzymes will do what they're supposed to: breakdown proteins, carbs, fiber, lactose and fats for optimum food digestion. But this formula really worked for me. I also love that it contains ginger, bromelain, fennel seed and peppermint leaf, which aid in digestion.

TURN BACK TIME
This is the formula I am most excited about. TURN BACK TIME is an age-defying skin cell protection formula that helps control UV damage, fight free radicals, support healthy skin, and promote even skin tone.
The ingredients in this powerhouse formula include:
Vitamin C (an immune-boosting antioxidant that prevents cell damage)
Alpha Lipoic Acid (protects the body from oxidative stress)
Green Tea extracts (another antioxidant known to boost metabolism)
Turmeric (protects the skin from free-radical damage)
Lutein from Mexican Marigold (carotenoid vitamin said to protect eye health)
Polypodium Leucotomos
Polypodium Leucotomos (pictured right) is an ingredient I'm very excited about, so we'll explore it a bit more here.
Why Polypodium Leucotomos was never on my radar before and why more companies aren't using it is a mystery to me!
Polypodium Leucotomos extract (PLE) comes from a tropical fern plant grown in Central and South America. Native Americans have used the plant extract for centuries for the treatment of inflammatory disorders and skin diseases.
Clinical research has shown that it has antioxidant and photoprotective properties, and, taken orally, it provides protection against the harmful effects of ultraviolet (UV) radiation from the sun.
PLE has also been used to alleviate vitiligo, psoriasis and dermatitis. You can read more about it here.
TURN BACK TIME is a supplement I will definitely keep investing in.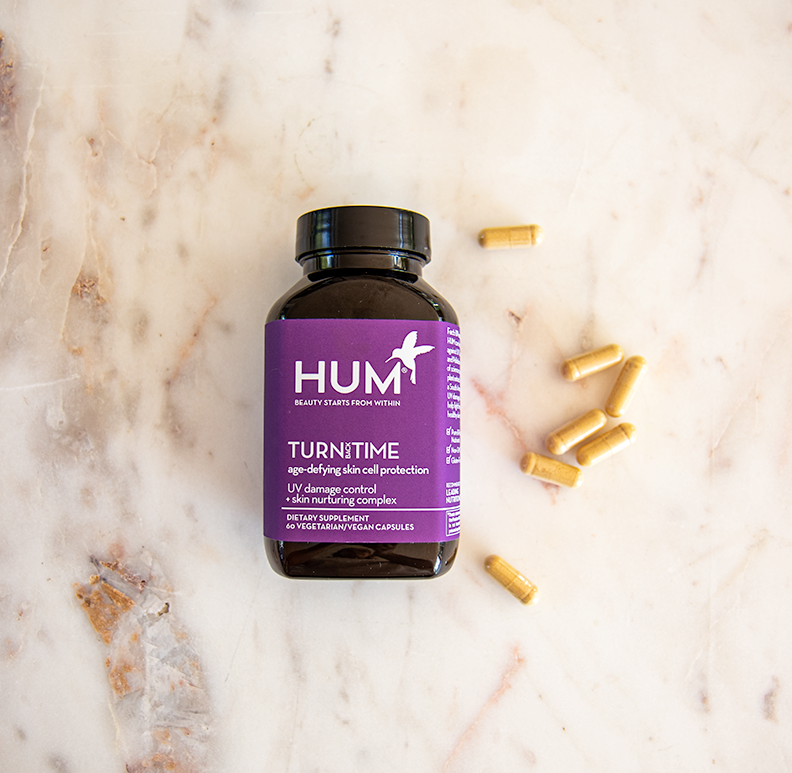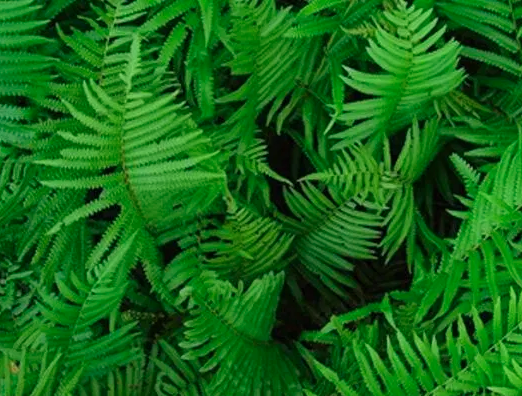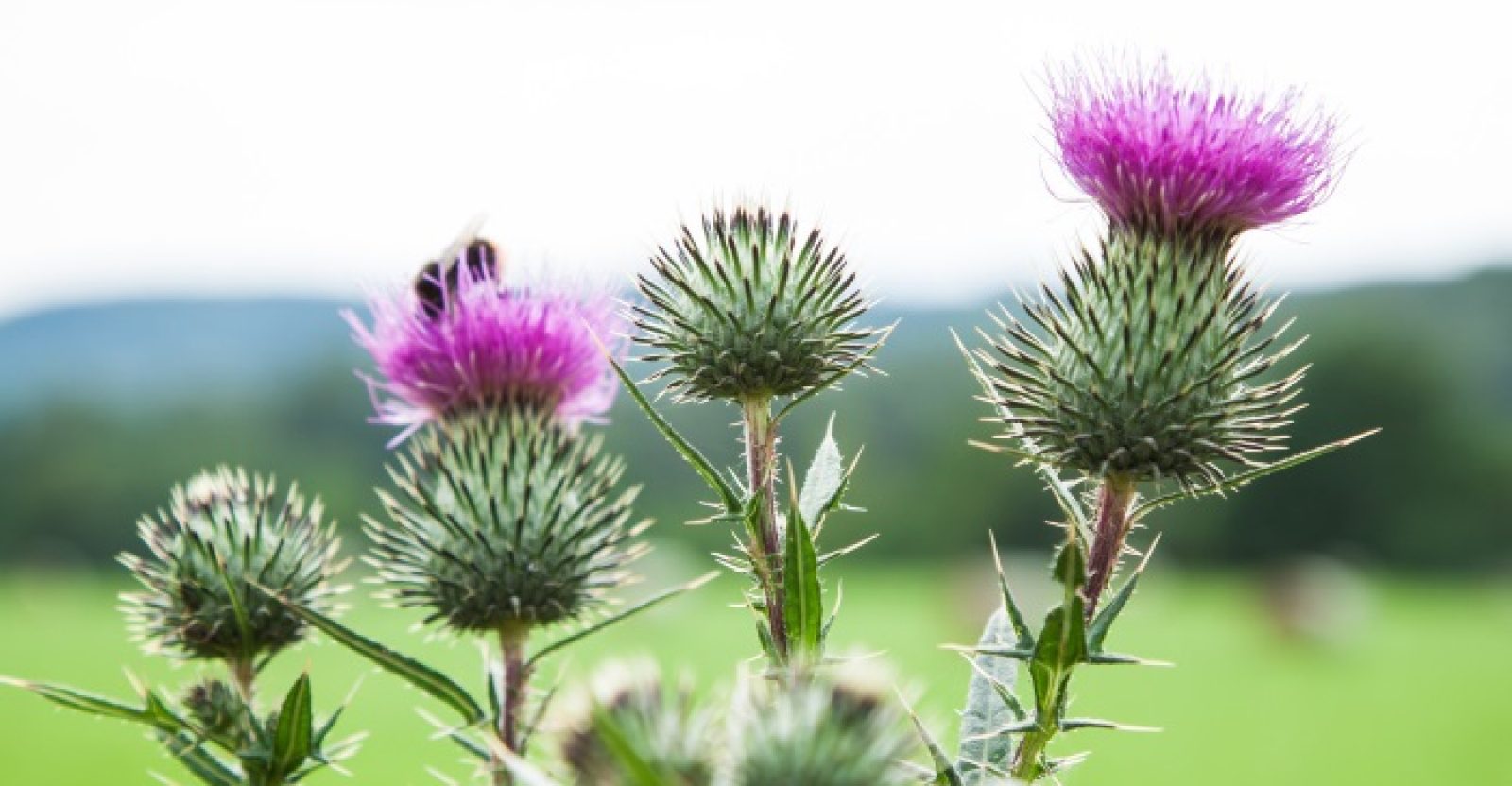 MILK THISTLE TINCTURE
When it comes to milk thistle health, liver and skin benefits, this amazing plant has a lot to offer.
The liver is our largest internal, and most metabolically complex, organ – it performs over 500 different functions, including fighting off infection, neutralizing toxins, and controlling blood sugar. Unfortunately, these key functions can be jeopardized by a variety of stressors, from viruses to poor nutrition. In herbal medicine, milk thistle has long been used to promote a healthy liver.
Milk thistle naturally protects the skin cells from oxidative stress caused by free-radicals due to its anti-inflammatory properties.
The active component in milk thistle called silymarin is said to detoxify the liver and flush the toxins out of our bodies, which has a direct impact on our skin.
My naturopath has always recommended that I add milk thistle to my plant farmacy, but this powerful ally also came up in my podcast conversation with Herbalist Rosalee de La Foret.
I haven't tried to use milk thistle topically yet, but I'm open to trying it as it's known to reduce inflammation, improve skin conditions and have anti-aging properties.
While using a milk thistle tincture, I noticed that my skin had fewer breakouts, which is awesome. But I have to say that the tincture tastes awful, and I'm considering switching to taking it in capsule form.
 DOTERRA LIFELONG VITALITY PACK
These supplements are not directly related to skin health, but they've made a huge difference in my overall well-being, so I wanted to mention doTERRA's Lifelong Vitality pack here. To read my entire review and experience using these supplements for the last 4 months, click here.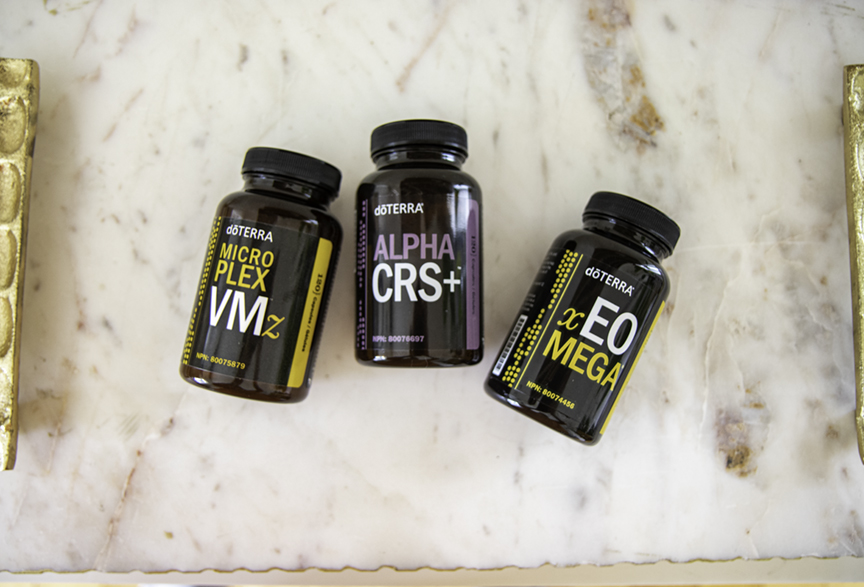 Supplements on my wish list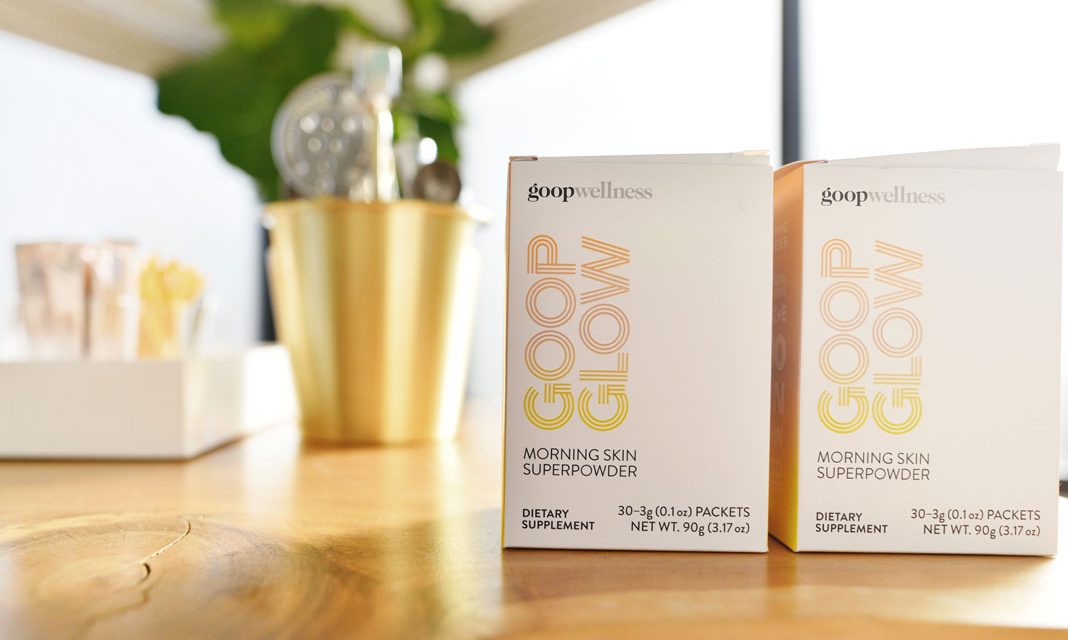 GOOPGLOW
I've been wanting to try Goop's skin glow supplements for so long!
This is a powder that you mix with water and take first thing in the morning is said to contain a healthy dose of skin-supporting ingredients: grape-seed proanthocyanidins, vitamins C and E, and CoQ10, along with the critical carotenoids lutein and zeaxanthin.
Gwyneth calls it a power shot of antioxidants designed to reduce the free radical effects of the sun, pollution, stress, and more, it helps protect against oxidative photo-damage, which can lead to signs of premature aging like dullness, uneven tone, fine lines, and loss of firmness.
I'm a big Goop fan, and let's be honest, Gwyneth has the best skin, and I can't wait to try this!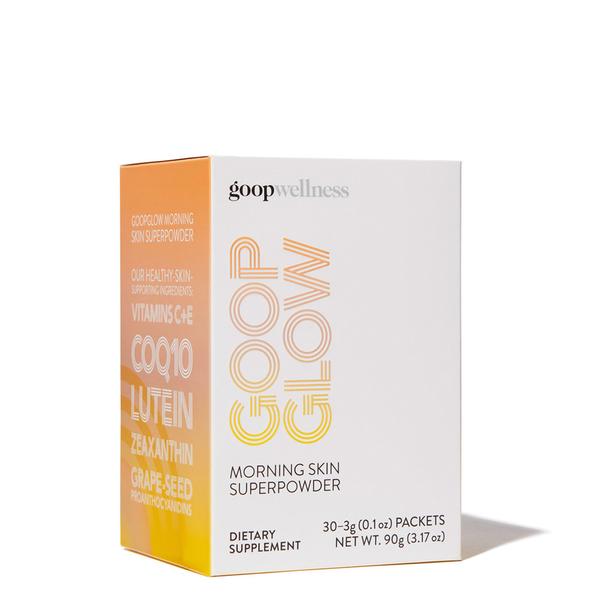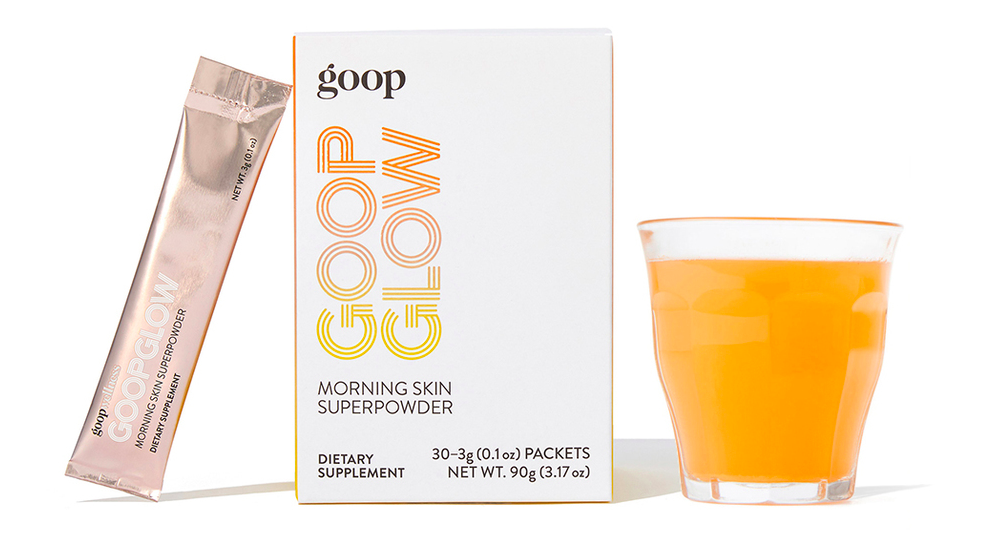 RMS WITHIN
We all know that healthy, glowing skin starts in the gut and so, it would make sense that a quality probiotic would be a good ally on our journey to glow. We certainly talk a lot about gut on the Journey To Glow podcast, feel free to tune in.
rms beauty probiotic + prebiotic helps to allow the gut restore its proper balance of "good" and "bad" bacteria, which is vital for our overall health and beauty. Specially formulated with 25 billion CFU per serving of good bacteria and antioxidants to support a healthy immune system and normal digestive function.
I'm putting this one on my wish list for when I get the green light from my Naturopath that my SIBO is under control.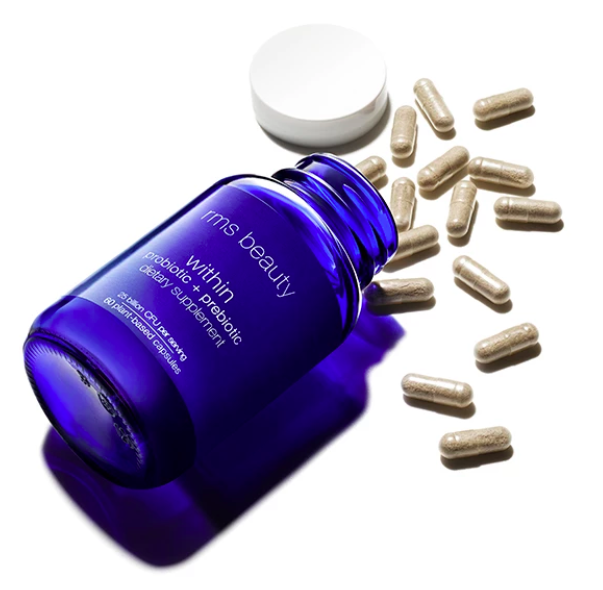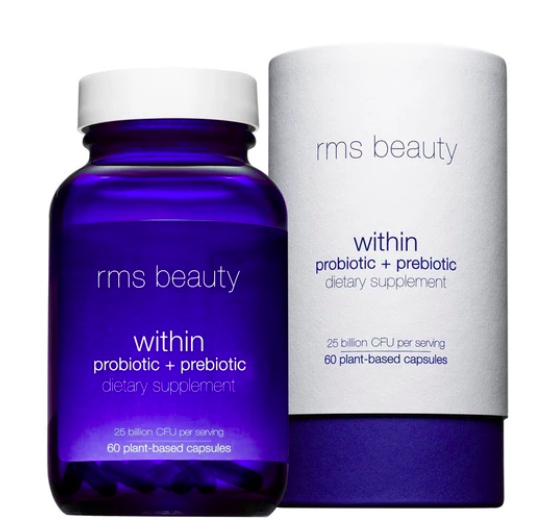 BEAUTY DUST MOON JUICE
I've heard so many good things about the Moon Juice products but I have yet to make my first order.
This ancient empiric formula expands beauty through calming the nerves, increasing collagen and silica production, toning and firming tissue, and both hydrating and fortifying skin, hair, nails and cell membranes from the inside out.
I'm always resistant to powders because I usually don't like the taste but this formula is an interesting one so I wouldn't mind giving it a try.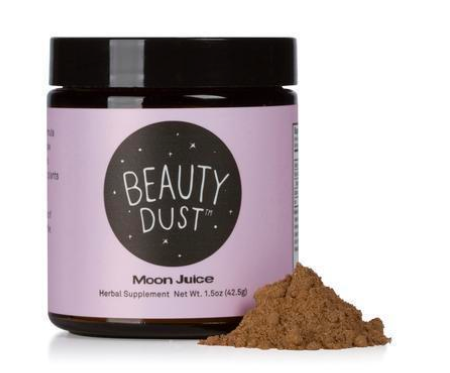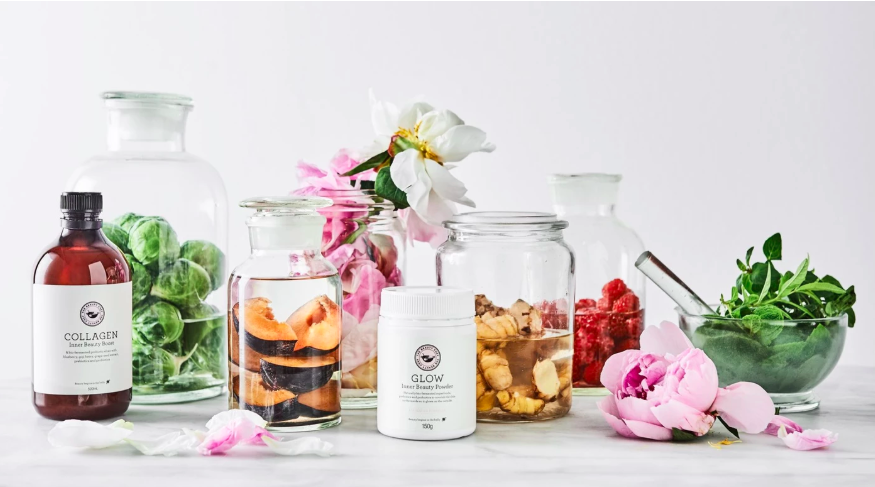 THE BEAUTY CHEF BY CARLA OATES
A few years ago, I tried all of the Beauty Chef's yummy-licious products and adored them. Carla Oates is a genius when it comes to creating supplemental products to promote beauty from the inside-out and her expertise is one of a kind.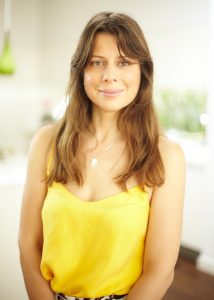 Problem was, I was just beginning on my journey to glow and had not yet committed to making the diet and lifestyle changes that would really impact my rosacea.
So, I invested a fair amount of money in her products (all of them to be exact!) and even though my skin seemed more luminous overall, the inflammation on my cheeks and rosacea-pimples weren't budging.
As I mentioned before, if we're not willing to cut inflammatory foods (like wine!) from our diet, clean up parasites or other gut + liver disrupters, no amount of supplements will help.
I'm linking The Beauty Chef in this article because I believe in skin-nourishing supplements plus, this Australian brand with truly innovative products is definitely worth a try.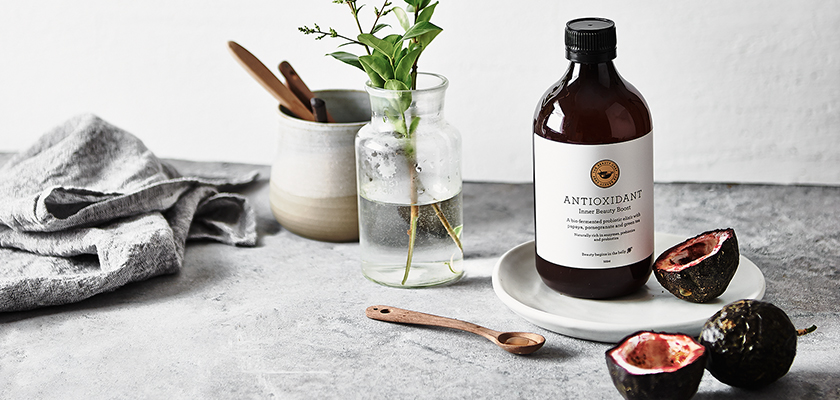 The Glowletter
Get the best of Journey To Glow delivered straight to your inbox!
Delicious skin nourishing recipes, the best in clean beauty, upcoming skin detoxes & challenges, tips from holistic skin experts and real women stories to inspire you on your journey to glow!
Conclusion: Can supplements support skin health?
So, can supplements support skin health? Taken consistently, yes!
But as you know, supplements alone won't heal your skin. You'll need the right diet, lifestyle and ideally, top-notch support so you can stop guessing and start implementing the right strategies for you on your journey to glow.
But just like essential oils, they can be incredible allies supporting your liver, hormones, gut and skin health.
I hope this article was helpful and gave you some tips on what to look for and how to shop smartly for supplements!
I'll be updating this page with new finds, so stay tuned, and sign up for the Glowletter to get updates!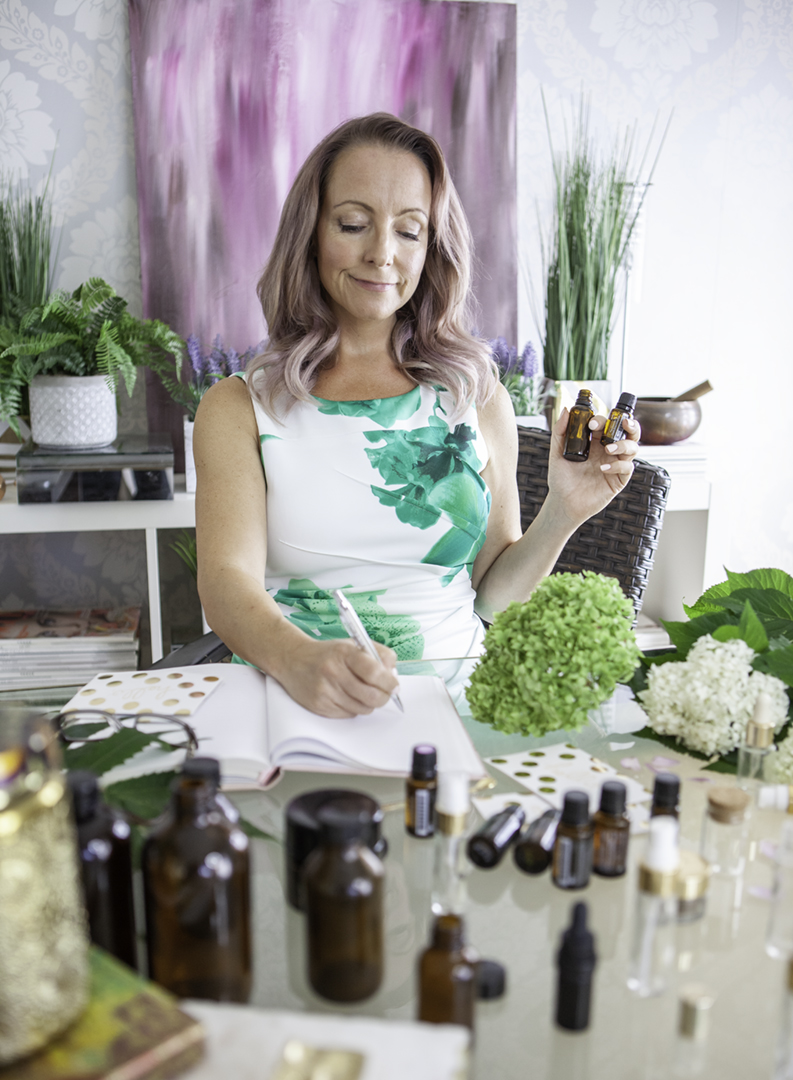 Download the (free) Essential Radiance Guide
As a green-beauty junkie, it's been my mission to find non-toxic, natural products that are high performing AND fit my skin's unique needs.
After spending thousands of dollars on products but not seeing improvement with my skin, I started researching essential oils.
I discovered 5 that targeted my skin's dehydration and inflammation, so I immediately put them to the test.
After 2 weeks of testing my own concoctions made of 100% certified pure essential oils, I noticed a huge improvement on the texture and hydration of my skin.