Best Flower Water (Hydrosols) For Rosacea & Sensitive Skin
Best Flower Waters (Hydrosols) For Rosacea & Sensitive Skin
I'm in love with hydrosols (flower waters) and their benefits for rosacea and sensitive skin.
Also called hydrosols, floral or flower waters have multiple uses and can be beautifully incorporated into your skincare ritual.
Hydrosols are produced by the steam distillation of aromatic plants; the steam extracts the aromatic molecules from the plant while retaining the aroma and therapeutic properties of the plant. They're also gentler than essential oils, which makes them safe to use on sensitive, rosacea-prone skin.
Benefits Of Hydrosols For Rosacea
Hydrosols have remarkable cosmetic and therapeutic properties. They can tone, tighten pores, promote healing, soothe and freshen – but above all, they are wonderful for hydrating and balancing the PH of the skin which is crucial with rosacea and compromised skin barrier.
I wrote an entire article on rosacea and compromised skin barrier, you can read it here healrosaceanaturally.com/how-to-heal-a-compromised-skin-barrier.
Choosing the right hydrosol for your skin
It's important to do a bit of research before purchasing a hydrosol, as you'll want to make sure you're using the right combination of flowers for your skin. My advice is to always look beyond the hype of a "cult" product. There's nothing worse than investing in an expensive product and once you get home, your skin reacts badly to it. If you're working with a trusted aesthetician, ask for her recommendation according to your skin's needs and keep in mind that your skin will need different care through the seasons.
Always read the ingredients on the label! You'll want your hydrosol to be pure, organic and formulated for rosacea and sensitive skin.
Rose & Helichrysum Soothing Flower Water
Made with pure, organic Rose, organic Wild Carrot Seed, organic Helichrysum italicum, and organic Melissa (Lemonbalm). 
This hydrosol is made from 100% pure plant & flower distillate and does not contain alcohol. Please use this beautiful flower water within 2 to 3 months to experience its most potent botanical properties.
The Rose Soothing & Hydrating Rose & Helichrysum Hydrosol leaves the skin feeling supple and nourished, ready to receive the benefits of the Aloe Vera & MSM Serum, Calendula Face Oil, or Radiantly Clear Face oil.
Best Flower Waters (Hydrosols) For Rosacea & Sensitive Skin
Organic Rose Hydrosol For Rosacea
Another favorite is Rose (Rosa damascena), which has anti-inflammatory properties and works great to soothe irritation or itch. It's also beautifully hydrating, and it smells divine!
Got reactive skin? Think ROSE.
Quick note: Extracting the essence of rose is extremely pricy, so most hydrosols will use Geranium rose.
The main ingredient in my pure, Soothing Flower Water is organic Rose hydrosol combined with Helichrysum , Melissa, and carrot seed oil.
Benefits of Organic Rose Hydrosol For Rosacea
Refines pores

Soothes and softens

Restores hydration

Brightens the complexion

Promotes oil production equilibrium

Prepares skin to receive nutrients
Benefits of Organic Wild Carrot Seed Hydrosol
As a hydrosol, organic Wild Carrot Seed delivers nourishing, hydrating, wrinkle-softening, skin-rejuvenating goodness. It calms inflammation, gently detoxifies, and works well with sensitive, rosacea skin.
Organic Wild Carrot Seed Hydrosol (Daucus carota) is excellent for all skin types but is especially recommended for sensitive skin, rosacea-prone and mature skin. Wild Carrot Seed Hydrosol is known to soothe eczema, psoriasis, and inflamed skin "conditions" such as rosacea.
Organic Helichrysum (Immortelle) Hydrosol
Helichrysum, also called Immortelle, is cosmetically and therapeutically unparalleled in its ability to support skin healing. Beautifying and restorative, Helichrysum is potent, safe, and exceptionally effective in reducing inflammation, blemishes and sun spots.
Very few medicinal plants can match Immortelle's affinity and effectiveness in soothing inflamed skin. It excels at supporting supple skin health.
Helichrysum's aroma is rich, herbaceous, and honey-like.
Organic Melissa Hydrosol (Lemon Balm)
Melissa or Lemon balm hydrosol is another ideal flower water for rosacea and aggravated skin barriers.
Antimicrobial, antioxidant, anti-inflammatory, antiviral, and hydrating to sensitized skin.
As an herbal tea, Melissa is also well known to help stabilize mood by reducing anxiety and stress, calming anxious tummies and supporting digestion.
How to use hydrosols to soothe rosacea and sensitive skin
You can use a hydrosol as a toner or to replace cleansing your face when your skin feels tight and dry

Mist the Soothing Flower Water abundantly on your face several times a day to refresh your skin

Inhale deeply, the aroma is calming and rejuvenating!

You can also use a hydrosol to "set" your makeup

Put your Flower Water in the refrigerator during the summer months for a refreshing midday, soothing mist
Evening skincare ritual with hydrosol for rosacea and sensitive skin
1. Remove your makeup using 8 to 10 drops of Skin Blessing Face Oil
2. Gently exfoliate using the Radiantly Clear Cleansing & Exfoliating Powder. You may also blend the powder with raw honey to make a mask.
3. Spritz Soothing Flower Water, let it air dry
4. Apply a pump of Aloe & MSM Serum
5. Roll Radiantly Clear Essential Oil Blend to areas of concern (breakouts or Demodex)
6. Follow with 6 to 8 drops of your favorite face oil, such as Calm Skin Calendula, Appease or Radiantly Clear
For extra hydration, spritz the Soothing Flower Water again and press unto your skin. Inhale deeply…
If your skin needs extra hydration, swap your face oil for a balm such as the Appease Protective Balm
For more skincare tips for rosacea, please visit shop.journeytoglow.com/pages/skincare-tips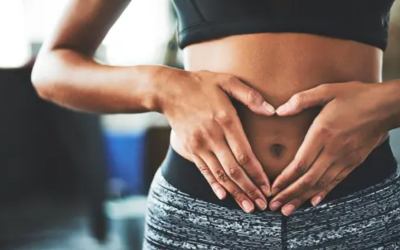 Exploring the Root Causes of Rosacea In this blog post, we'll explore the root causes of rosacea and the underlying factors that may contribute to its development. Please note that this is not a deep dive but an overview. Rosacea is characterized by redness, visible...
read more