Natural & Holistic Solutions
For Clear Glowing Skin
HEAL YOUR ECZEMA ROSACEA ACNE & PSORIASIS
Uncover The Emotional Root Cause Of Rosacea (Or Any Dis-Ease) & Unlock Your Body's Full Healing Potential
A 4-Week Foundational Program into Wholistic Biology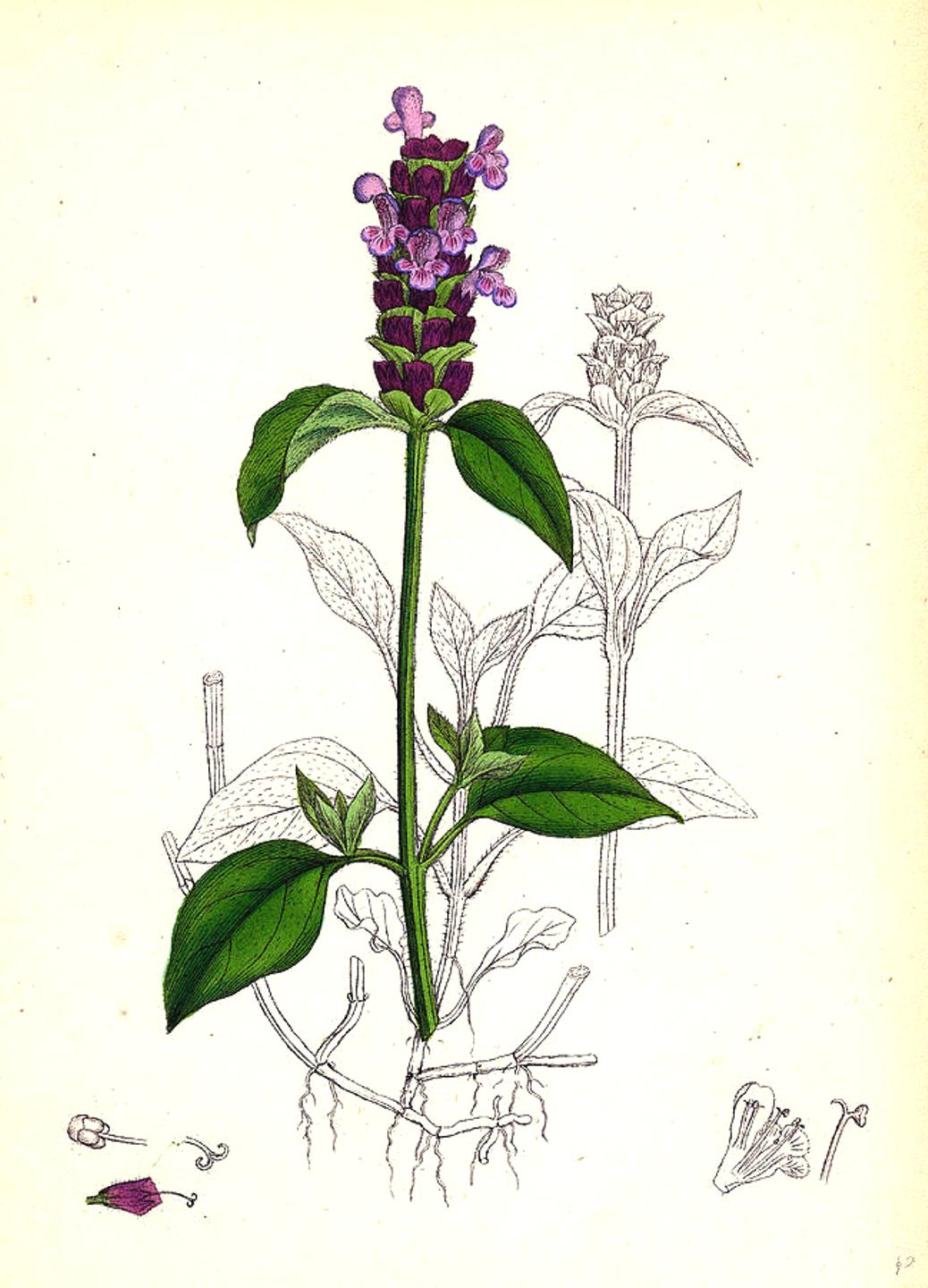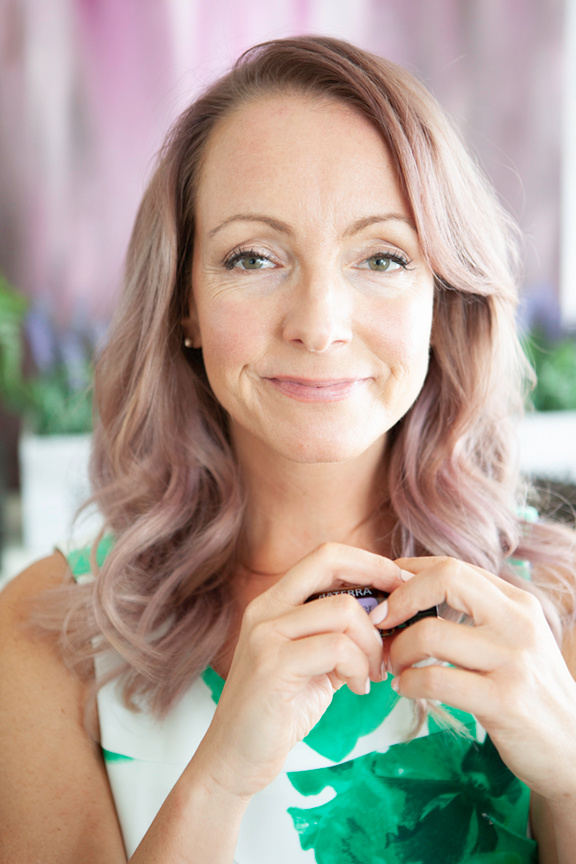 Why I Created
Journey To Glow
I'm Caroline (hi!), the founder of Journey To Glow.
2 years ago, I decided it was time to stop hiding my rosacea under a layer of Jane Iredale Golden Glow pressed powder and to figure out the root cause once and for all.
I knew that I wanted to heal my skin naturally —  from the inside out — so I chose the holistic path.
While I met with incredibly gifted and knowledgeable Naturopaths, Functional MDs, Holistic Nutritionists and Ayurvedic practitioners, I quickly realised that healing rosacea wasn't going to be a straight path. So I got to work…
Shop Pure Botanical Skincare
Experience the healing properties of pure plant botanical skincare made with love on Abenaki land in so-called Quebec Canada. 
These handmade, small-batch, lovingly crafted concoctions are formulated to honor and respect the ecology of sensitive skin and are designed to delight mind, spirit and skin.
RECLAIM
8-Week Skin Healing Program For Rosacea
Get on the waitlist to be notified when registration opens again.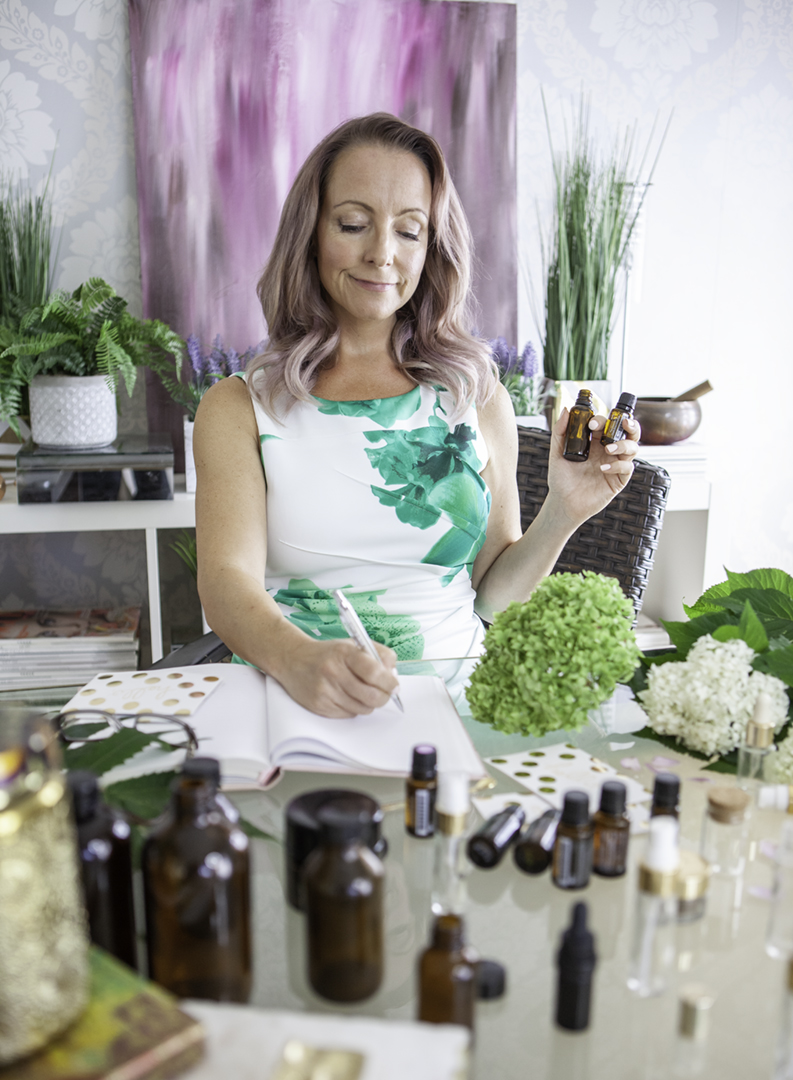 Essential Radiance: My Top 5 Essential Oils For Radiant Skin
As a green-beauty junkie, I've been on a my mission to find non-toxic, natural products that are high performing AND fit my skin's unique needs.
After spending thousands of dollars on products but not seeing improvement with my skin, I started researching essential oils.
I discovered 5 that targeted my skin's dehydration and inflammation, so I immediately put them to the test.
After 2 weeks of testing 100% certified pure essential oils, I noticed a huge improvement on the texture and hydration of my skin. 
The Essential Oils For Skincare Masterclass
A 75-minute video masterclass on how to use essential oils safely and effectively for skincare and skin conditions.
We cover topics such as how to use essential oils safely, the best carrier oils, how to use essential oils for acne, eczema, psoriasis, sensitive and rosacea-prone skin, shopping resources (books, courses, bottles, bags…) and favorite blends & recipes!
The Journey To Glow Podcast
A podcast designed to bring you natural and holistic solutions to heal your skin from the inside out and transformative coaching to help you awaken your inner healer so you can feel empowered on your journey to glow.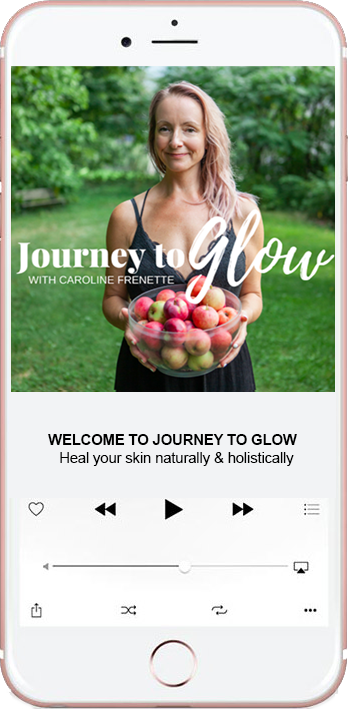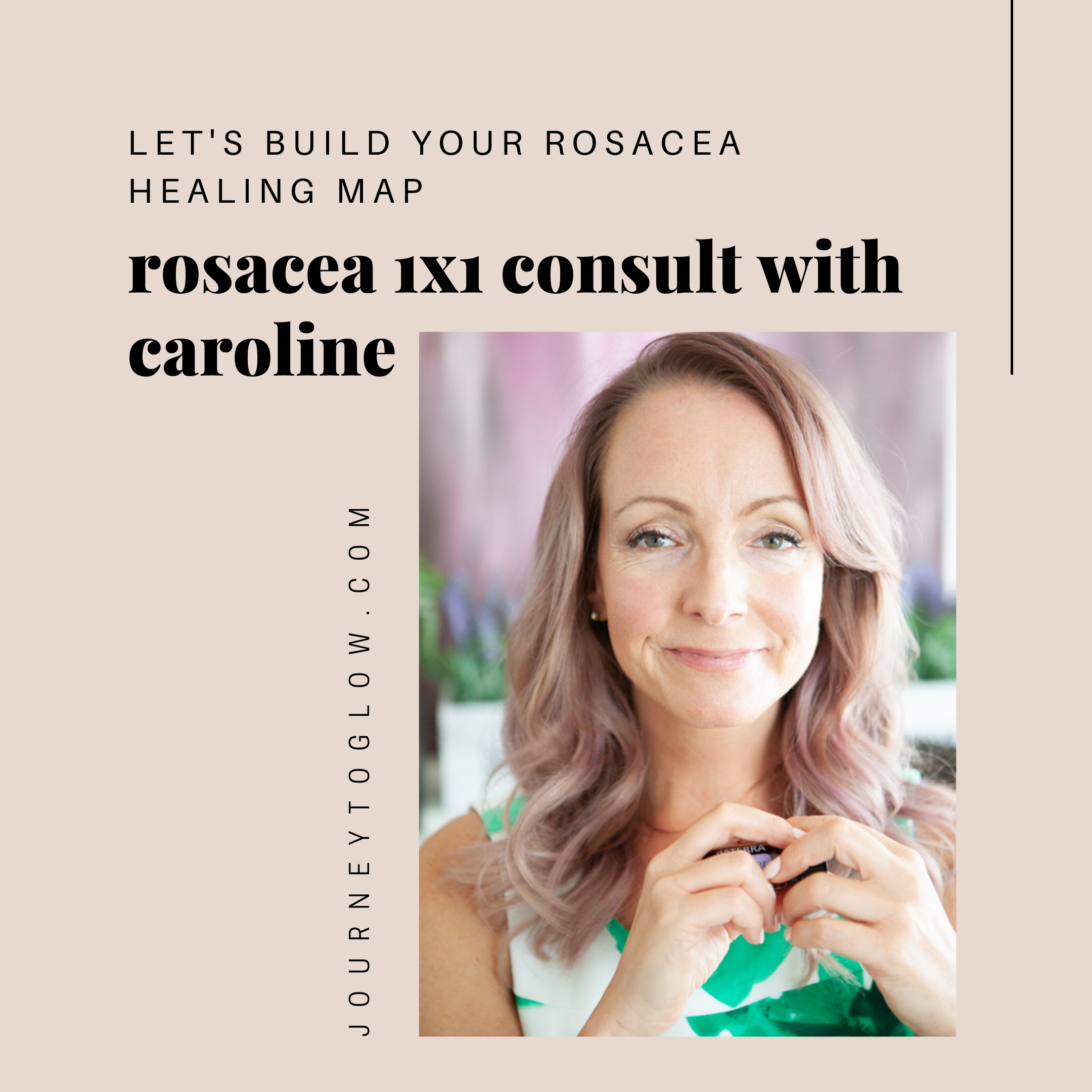 As someone who's put together an extensive library of resources on your journey to glow, interviewed well over 100+ skin experts and invested thousands of dollars in my own healing, I know how overwhelming it can feel to sift through all this information.
When it comes to healing rosacea, where do you start?
What kind of diet is best? Should you do a liver detox? How do you heal the gut? What kind of supplements should you take? What about skincare? Does light therapy work and if so, which one? Should you invest in functional testing? How do you know if you have SIBO or histamine intolerance?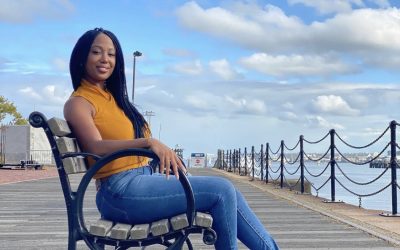 Interview with Yewande Masi Founder Ornami Skincare1. Can you tell us a little bit about yourself and how you started Ornami Skincare? My journey to becoming CEO of Ornami Skincare started as a happy "accident". Shortly after I started making skincare products for my...
The Glowletter
Get the best of Journey To Glow delivered straight to your inbox!
Delicious skin-nourishing recipes, the best in clean beauty, upcoming skin detoxes & challenges, tips from holistic skin experts and real women stories to inspire you on your journey to glow!