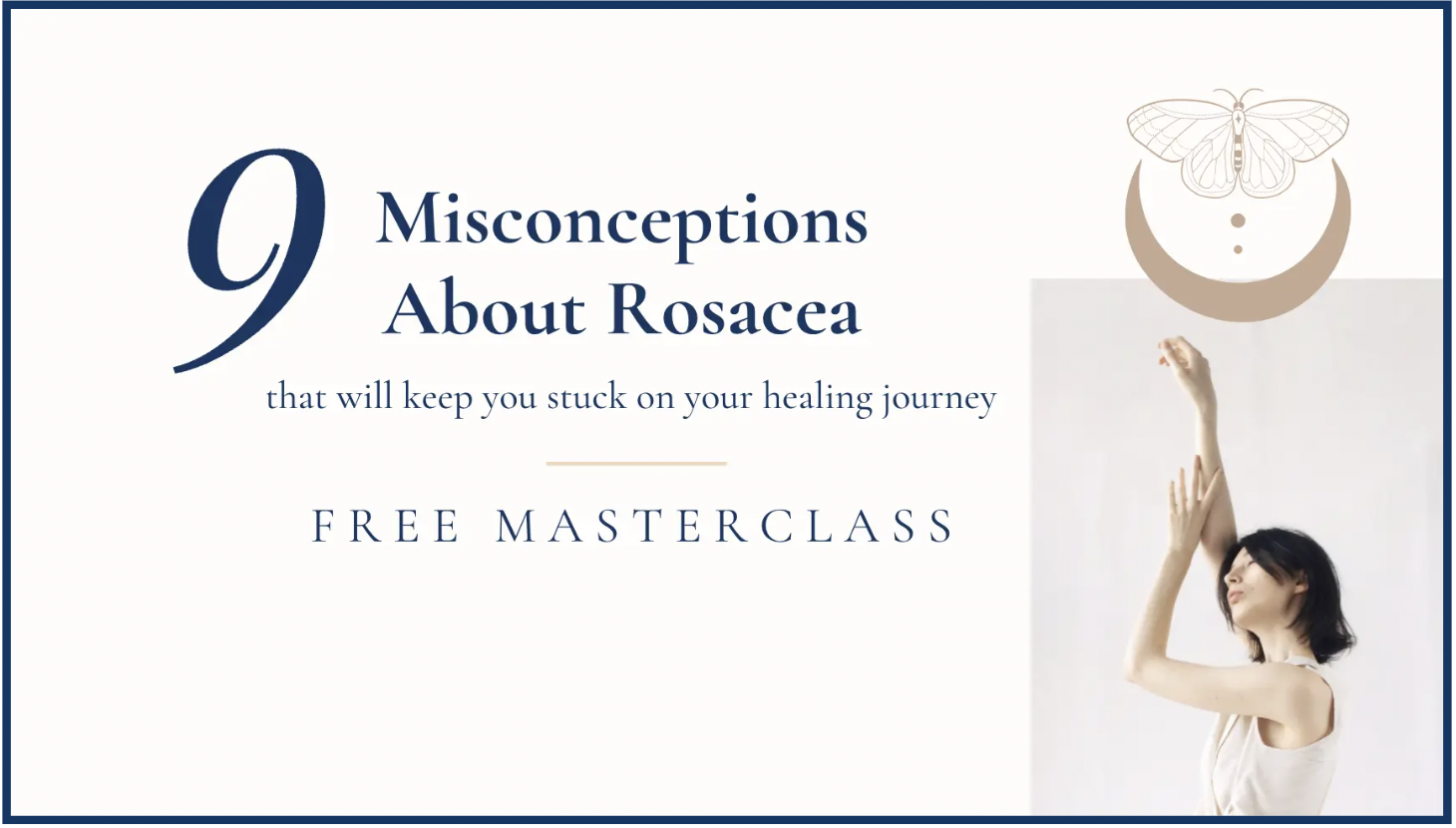 Get access to a 30-minute video masterclass where we'll explore the 9 misconceptions (aka TRAPS) about rosacea that are keeping you stuck on your healing journey.
My Skin is in Crisis, now what?
6 Simple & Effective Steps To
Help You Navigate Your Skin Crisis
Waking up one morning to a skin crisis is never fun. 
But the important thing? Is to NOT panic.
Take a deep breath and follow the steps outlined in this guide and soon you're skin will get back into balance.
PS: This is not a quick fix guide but an inside-out approach of looking at the underlying cause of a skin crisis so you can avoid making the same mistakes in the future.
Rosacea articles & resources