Why I Created
Journey To Glow
Caroline Frenette Founder
I'm Caroline (hi!), the founder of Journey To Glow.
I've been living with rosacea for 10+ years, and about 18 months ago, I decided it was time to do something about it.
As I consulted with naturopaths, functional medicine doctors, estheticians, nutritional experts and health coaches, I became frustrated with all of the different opinions and advice on how to heal or treat rosacea.
After spending thousands of dollars on treatments and expensive beauty products — and being nowhere near my goal of having clear skin — I realized that, in order to heal what turns out is a complex skin imbalance, I'd have to become a detective so that I could make informed and empowered choices that work for me. I would have to educate myself so that I could truly understand what my skin was trying to tell me.
Leaning on my intuition was also going to be key as I sifted through the abundant yet often contradictory information.
Needless to say, it's been a journey. But surprisingly, it's been a profoundly nurturing and enlightening one!
Through my research, I realized that there are millions of women who suffer from rosacea (wait, what? I'm not alone?), and I've been hearing from many that they suffer from depression and struggle to love themselves.
This breaks my heart as I know that self-love is a crucial component of healing.
Suddenly, a deep calling woke up in me, and I knew I had to use my skills as a coach and online business strategist to put together a support system for women who, like me, wanted to get their glow back and live their best lives.
And Journey To Glow was born…
My intention through Journey to Glow is crystal clear: to empower women, like you, to take the healing process into their own hands, to become well-informed about the options available to heal rosacea other than allopathic medicine, to become knowledgeable about the toxicity of mainstream skincare products and supported to make the lifestyle changes that'll unveil their radiant skin
So, to support this community, I've created the Journey To Glow podcast, which features experts in the field of holistic medicine and green beauty. I've also created a Youtube channel where I'm going to share my own journey in healing rosacea but also my best tips to reduce stress, learn how to tap into your intuition and awaken your inner healer. We are, after all, magical beings with unlimited potential. My job? Is to remind you of that.
As a Capricorn with many planets in Sagittarius, I believe in a practical, down-to-earth approach to healing.
But I also believe that healing is very much an inside-out job, so unless we're willing to look within for the true causes of this skin imbalance, we're never going to experience full and complete healing.
So, whatever is buried deep down in your unconscious (old hurts, old wounds, old beliefs) will have to be brought into the light; only there will it be shifted and transformed completely.
Understanding the root cause of stress (and how to eliminate it) is also a crucial part of the conversation. (Turns out that, as a certified Advanced Transformative coach, this is my expertise. So you're in good hands.)
On JourneytoGlow.com, you'll find guided meditations and beautiful visualizations designed help you tap into your inner power, self-love, and compassion.
My intention is for you to feel empowered, to remind you that beauty is an inside-out job — that you are already beautiful no matter what your skin looks like! — and that you can make simple but impactful changes that will enable you to look and feel AMAZING.
Caroline Frenette
Founder Journey To Glow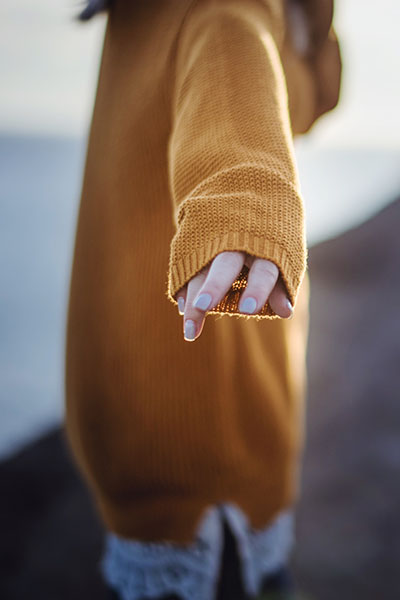 My Journey To Glow
Journey To Glow is a passion project born out of a strong desire to serve a community of women who, like me, are looking for natural solutions to heal their skin.
What you can expect from Journey To Glow
1.

Community

I wanted to create a place where women could come together and share their journey, their discoveries, their insights and most of all, to feel supported on their journey to glow.

Stay tuned for a private Facebook group as well as live group coaching calls where we'll explore and intuitive and practical approach to healing and how you can live your best life on your journey to glow.
2. 

Trustworthy Allies

On the Journey To Glow podcast, I'll be interviewing leading experts in the field of holistic healing, non-toxic skincare and green beauty. I'm also going to be inviting women, like you, who have inspiring transformational stories to share. My intention is to show you the myriad of options we now have to heal our skin naturally from the inside-out and to empower you to make the lifestyle changes that will help you get your glow back.
3. 

A Deep Dive Into Your Innate Wisdom 

If there was one magical pill to heal our skin trust me, I would have found it by now. But the truth is that healing and transformation happens when we are willing to look deep within ourselves for guidance and answers. That's why your journey to glow is unique to you. It's a journey of self-discovery and self-love.

As a certified Advanced Transformative Coach, I've spent the last 15 years exploring the limitless power of the mind (when in tune with Divine Guidance). Through my work with women around the world I've come to see — again and again —  that when we're willing to tune into and listen to our inner wisdom, miracles can happen.

At the beginning of each podcast episode you'll have the opportunity to join me in an inner journey, a 5 minute coaching session so to speak, so that you can make leaps and bounds on your journey to glow.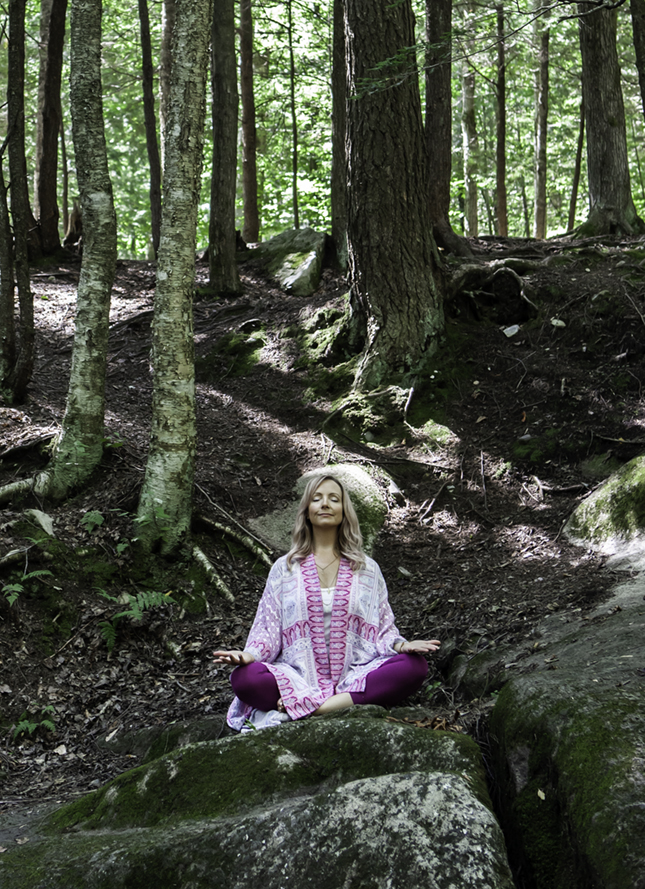 Sign up for the Glowletter