Rosacea Skincare Advice From A Skin Expert
Written by René Serbon, Corneotherapist
Rosacea is a multi-faceted skin condition triggered by different aggravating factors for individuals who suffer or have suffered from it.
To start with, I always advise my clients to keep a journal and see if they can identify foods, emotions, and activities that may be triggers for them. Identifying them is a great starting point to healthy glowing skin.
In my over two decades of helping clients with their skin concerns, a few ingredients have come to the surface that I encourage all clients with more delicate skin to avoid. I follow the principles of corneotherapy, which in short means that as a practicing corneotherapist, my goal is to protect the epidermis at all times.
As such, this list of ingredient categories to avoid is valid for all skin types.
Ingredients to avoid in rosacea skincare
Preservatives
Emulsifiers
Colorants/Dyes
Perfumes
Mineral Oils
Silicones
Amines
Under the emulsifier category, two ingredients, in particular, that cause irritation are Sodium Lauryl Sulphate and Sodium Dodecyl Sulfate.
Emulsifiers belong to the surface-active substances family. When used for skin cleansing purposes, they are called tensides or surfactants. When used to combine the water and oil phases of cream, they are called emulsifiers.
The skin tolerance of these substances may vary. Anionic short-chained combinations like lauryl sulphates and also lauryl ether sulphates may cause skin irritations. They are widely used among others components of food and cleaning agents, lubricants, and colour cosmetics.
Emulsifiers will not lose their emulsifying properties in the skin. The lasting emulsifying capacity of the emulsifiers penetrated into the skin causes an increased transport of skin-own protective substances out of the skin, especially when the skin comes in contact with water.
In addition, emulsifiers have been found to be higher irritants than fragrance or preservatives because they are proved to cause modification in the stratum corneum multilamellar lipid structure. And their use is largely unregulated and considered an easy and inexpensive way of combining the oil and water phases of an emulsion.
For this reason, conventional creams (and cleansers) frequently are not tolerated by consumers with more delicate skin.
Radiantly Clear Rosacea Demodex Skincare System
Experience the healing properties of botanical skincare formulated specifically to tackle Demodex mites in rosacea-prone skin.
Recommended ingredients for rosacea skincare
My recommendation is to use products with a formulation that mimics the skin barrier and restores skin barrier function. It will include ingredients such as Phosphatidylcholine, Ceramides, Triglycerides, Squalane, Phytosterols.
Now that we have some basics out of the way let us come back to the multifaceted rosacea.
I mentioned that rosacea has many triggers, and it best to look at those that are extrinsic and then those that are intrinsic.
Extrinsic rosacea aggravating triggers include:
UV radiation
Heat
Cold
Wind
Stress
Sweat
Pain
Secondary infection
Demodix follicularum mite
Spicy food
Acidic food groups
Alcoholic drinks
Sugar
Emulsifiers: PEG's 200-400 daltons
Surfactants: Anionic negatively charged
Fragrance
Preservatives
Alcohol concentrations of more than 10%
Mineral oils
Harsh water
Garden sprays/chemicals
Intrinsic aggravating triggers in rosacea include:
Impaired acid mantle
Poor quality and quantity of multi lamellae lipid structure (ceramides)
Incomplete corneocyte compaction
Filaggrin gene-deficient and genetic origins (Typically individuals of Celtic origin)
Poor quality cell membrane of keratinocyte (Due to Essential Fatty Acid Deficiency)
The more intact our skin barrier function is, the more we minimize potential flares. When we pair that with identifying those things that trigger rosacea for the individual, the healthier and happier the skin ultimately becomes.
It goes without saying that the extrinsic ones are easier to control than the intrinsic ones, but improving both sides will lead to better homeostasis for the skin.
Inside the skin, recent studies suggest that known clinical trigger factors of rosacea such as Toll-like receptor signaling, elevated levels of stratum corneum tryptic enzymes such as serine, including Pro-inflammatory forms of the antimicrobial peptide cathelicidin production.
Cytokines and chemokines then start an inflammatory response that leads to the characteristic histopathological features of rosacea. Endoplasmic reticular stress and unfolded protein response and finally, the uncontrolled release of catecholamine's due to adrenal stress or fatigue and finally the endocrine system. Each of these leading causes deserves its own explanation to fully understand how they as part of our understanding of rosacea.
Still, for the purposes of this article, I will leave it here as food for thought.
The role of demodex mites in rosacea
Aside from ingredients, another common aggravators to the rosacea skin is the demodex mite.
This is a topic that comes up a lot in consultation. Demodex mites are present on all skins and are commonly found in the follicles of terminal hairs. They are more active at night as they target corneocytes. However, they usually stay close to the site (hair follicle) where they reside)
In some individuals with an abundance of vellus hair, the mites may try and make their home in the incomplete follicles of the vellus hair. It is when this occurs that the can cause skin to become itchy.
For people with Rosacea Subtype 1 (erythematotelangiectatic rosacea or rosacea tarda), which is typically lipid dry, the skin is susceptible to stimulus across the skin surface even the persons own hair touching their skin, wind, and of course the mites. Enough so that it can trigger the innate immune system and activate the adaptive immune system resulting in an inflammatory.
For people with Rosacea Subtype 2 (papulopustular rosacea), which often occurs at the same time or after subtype 1, is that these skins have high amounts of the stratum corneum tryptic enzyme (SCTE), which can trigger the immune system causing puffiness, swelling, and the 'wet' look, typical of this subtype.
When the immune system is compromised, the demodex mites are even more aggravating to the skin. Rosacea subtype 2 has very rapid water loss, there is almost too much water in the skin, so water-retaining ingredients such as hyaluronic acid often exasperate the skin. I recommend focusing on repairing the lipid phase of the skin barrier first, using essential lipids such as phosphatidylcholine, ceramide, squalane, and triglycerides.
Vitamin deficiency and rosacea
Research shows that rosacea sufferers deficient in vitamin D may not fully express cathelicidins, making them increasingly susceptible to infection secondary to barrier dysfunction.
So what helps with demodex mites outside of medicine?
How to protect and repair the skin barrier when aggravated by demodex mites
Vitamin D, as mentioned. Also, there is abundant evidence that Vitamin C has a positive role in maintaining skin integrity and wound healing. Calcium is vital for cell strength, and azelaic acid for repairing skin barrier protection and cell membrane strength.
The order of application for products should be from lighter water-based products first, followed with richer lipid-based products, except for sun protection that is applied last. Sun protection can be a challenge for rosacea skin, and I prefer a dry, mineral-based sunscreen for clients with rosacea or otherwise more sensitive skin.
Another question I get asked a lot is, 'what products would I recommend for anti-aging if my skin cannot tolerate Retin A?'.
First, I want to encourage you that vitamin A can likely be reintroduced into an antiaging regime. I would recommend encapsulated retinyl palmitate. Other collagen synthesizing ingredients that could be considered include Boswelia, Vitamin C, and Green Tea Extract.
With the corneotherapy approach, my focus is to work from the outside-in with the skin. My goal is to repair the acid mantle (and therefore microbiome) first, then work on the corneocyte health, followed by the multi-lamellae structure.
A holistic approach to treating rosacea
The skin has a gut/mind connection that is undeniable, and clients suffering from rosacea will often report gut health and challenges (temporary or permanent) with mental health as well. These are often described as irritable bowels, gluten intolerance, stress, anxiety, depression.
When treating skin, it is imperative to consider everything about the person. Good health includes all three; Skin, Gut, and Mind.
Written by: René Serbon
Dermal Systems Inc | René Serbon Skin Expert
reneserbon.com
References:
Florence Barrett-Hill Lecture on the subject of Rosacea Triggers and Treatments: Presented in Germany 2016
Corneotherapeutic skin care for the Rosacea Skin. Dr. H Lautenschläger; Published in Asthetische Dermatolie (mdm) 2010.
Rosacea: the Cytokine and Chemokine Network; Peter Arne Gerber, Bettina Alexandra Buhren, Martin Steinhoff and Bernhard Homey. Current Journal of Investigative Dermatology Symposium Proceedings (2011) 15.
The emerging roles of serine protease cascades in the epidermis; Petra Ovaere, Saskia Lippens, Peter Vandenabeele. Department of Biomedical Molecular Biology, Ghent University, BelgiumDepartment for
Molecular Biomedical Research, VIB, Zwijnaarde, Belgium. Trends in Biochemical Sciences Vol.34.
Standard classification of rosacea: Report of the National Rosacea Society Expert Committee on the
Classification and Staging of Rosacea. Committee members: Jonathan Wilkin, MD, Chairman, Lynn Drake, MD, Alvan Feinstein, MD, Mark Dahl, MD, Richard Odom, MD, Michael Detmar, MD, and Frank Powel, MD.
Crossing borders – on the boundaries of Cosmetic skin care; published in Beauty Forum 2010 (8), 27-29. Dr. Hans Lautenschläger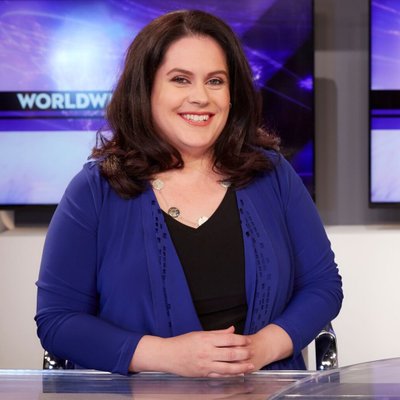 About our guest
René Serbon is an international skin expert. She started her education focusing on business studies (marketing) and then moved to aesthetics. She began studying in New Zealand and completed training in Beauty Therapy (called Aesthetics in Canada and the US) as well as Electrolysis through the New Zealand Institute of Electrolysis and Beauty Therapy.
Serbon sat for international exams and is a Diplomat of CIBTAC, and a CIDESCO diplomat as well. She completed post-graduate training in Laser, IPL, and the Pastiche Method of Advanced Skin Analysis, for which Serbon was later an honoree as a Pastiche recognized educator. She also serves on the board of education for the International Association For Applied Corneotherapy.
Visit René's website reneserbon.com
The Glowletter
Get the best of Journey To Glow delivered straight to your inbox!
Delicious skin nourishing recipes, the best in clean beauty, upcoming skin detoxes & challenges, tips from holistic skin experts and real women stories to inspire you on your journey to glow!