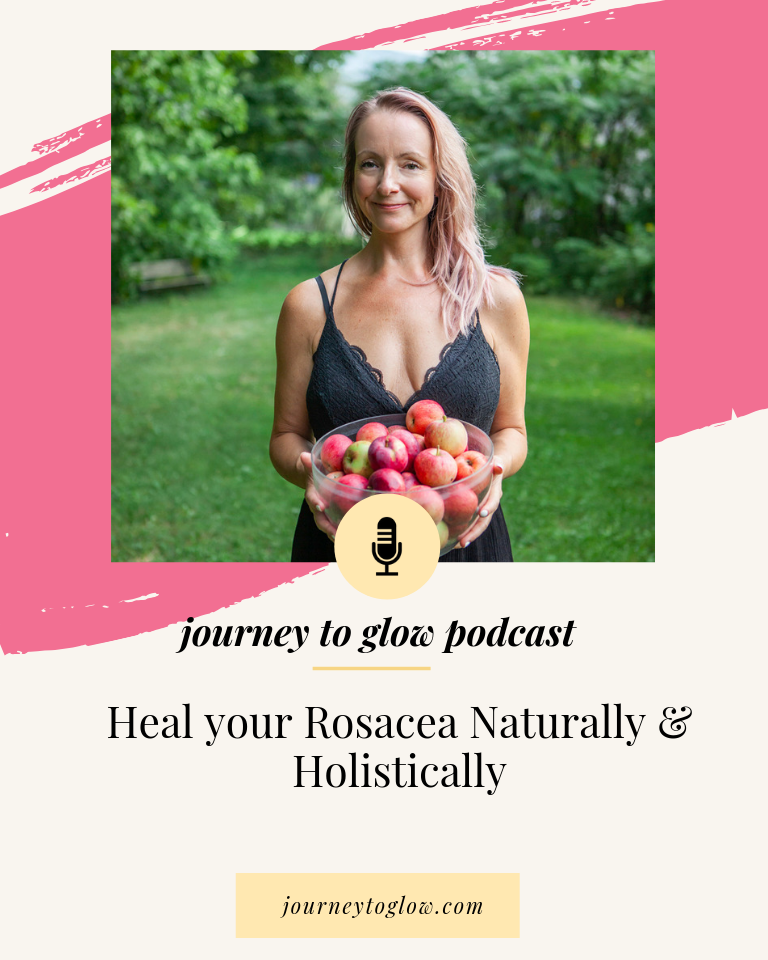 How To Heal Rosacea Podcasts
Have you been searching for podcasts on how to heal rosacea naturally and holistically? You're at the right place, Glowing Goddess!
I created Journey To Glow specifically because when I started my own journey in healing rosacea naturally, I just couldn't find in-depth, quality information in this jungle called the world wide web.
Sure, I found lots of blog posts filled with fluff yet no real substance. But nothing that could actually help me make some real progress. I even found plenty of videos on Youtube with catchy titles like "I cured my rosacea overnight!" which just didn't inspire trust or confidence. (Seriously? Overnight? Giiiiiirl, I don't think you had rosacea in the first place.)
So, out of sheer frustration, I decided to turn myself into a detective of sorts and take matters into my own hands. And by that I mean interview some of the best holistic skin healing experts I could find on the planet.
(By the way, if you know a skin healing expert: a thought leader, someone advancing the field of holistic medicine, do send them our way? We like disrupting the boring, conventional conversation about skincare, the "we don't know the root cause, here, take some meds and slap on this toxic cream" approach. We're looking for people who are shaking things up so we can make real progress on our journey to glow.)
How To Heal Rosacea Naturally Podcasts
So, below, you'll find podcast interviews specifically focused on the topic of healing rosacea naturally and holistically.
And I promise you this: in these podcast episodes we're going much deeper than the generic information you're finding online these days. (Yes, I know that heat can trigger my rosacea. And no, I won't stop taking hot baths, they relax me and the benefit to my well-being far outweighs the temporary redness.)
We're looking at the root cause of a skin imbalance from gut, liver and hormonal issues issues, we're diving into the role of diet, lifestyle and stress, and their impact on our skin.
We're talking to Functional Diagnostic Nutrition Practitioners, Naturopathic NDs, Chinese Medicine Practitioners, Herbalists, Ayurvedic Doctors, Corneotherapists, Holistic Estheticians, skincare & essential oils experts. I even managed to track down and interview a holistic dermatologist which was nothing short of a miracle if you ask me.
And because we're intuitive, magical beings (who often need reminding of the body's inherent capacity to heal), we also dive into how to awaken the inner healer and tap into the body's wisdom, which, as a certified Advanced Transformative Coach, is my area of expertise.
As you can see, these podcast episodes on how to heal rosacea naturally were designed to be educational, practical and transformational.
Now, before you dive in, I'd like to suggest that you subscribe to the Journey To Glow podcast on iTunes or your favorite podcasting app. (We're also on Spotify and Google Play.) That way, any new episode released will automatically be cued to your listening library and you won't miss a thing.
And can I ask a quick favor? If you enjoy these podcast episodes, would you leave a thoughtful written review on Apple podcast? Our guests and I (and the women in the Journey To Glow community) would love to hear your thoughts and insights. If you feel called to share an episode on social media, please tag @lovemyjourneytoglow so we can say thank you.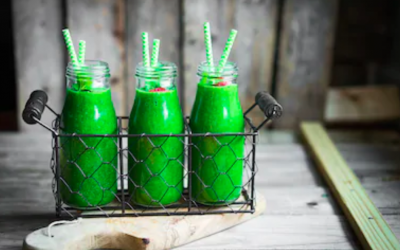 My 30-Day Medical Medium Celery Juice Challenge (And Resulting Skin Crisis)First written in Jan 2018 UPDATED February 2023 Before we begin, you should know that I'm not an advocate for the Medical Medium lifestyle, and I'm not a die-hard fan like many of his...