Which natural skincare is best for rosacea?
UPDATED JUNE 1st 2022
This post aims to shed light on the best natural skincare for rosacea and give you some pointers to help you shop smarter.
As someone healing rosacea naturally and holistically, finding the right natural and organic skincare has been a little tricky to say the least. Over the years I've learned to read labels and run ingredients in the EWG.org database to avoid harsh chemicals but also to avoid falling prey to greenwashing. (Greenwashing is when a company uses tactics to make you think their products are safe and natural such as using the color green on their packaging and using words such as "natural" which really doesn't mean much…We talk about greenwashing in this podcast episode.)
Over the years I've also accumulated a counter full of products that I couldn't return and couldn't use either because my skin reacted to it! What a waste of money!
So hopefully this rosacea skincare guide will help you save time, money and give you some pointers on how to shop smartly if you have sensitive, rosacea-prone skin.
PS: I will update this post with new products, bookmark it or sign up to the Glowletter at the bottom of the page so you don't miss the updates!
Natural Skincare for Rosacea
When shopping for natural rosacea skincare products (or anything really) I try to find as much information as possible about the brand to make sure our values align. I believe that as consumers, we are voting with our dollars and what we choose to invest in or purchase impacts the environment, farmers, communities and ultimately our health.
Becoming a health advocate and demanding that companies become transparent in their practices / sourcing won't happen at the government level, it must be a grassroots movement lead by empowered humxns. 
Here are some questions I like to ask before purchasing a product:
1. Is the product sustainably made or does the company have sustainable practices?
2. Are the ingredients organic or wildcrafted?
3. Is the company transparent about its sourcing, testing, manufacturing process?
4. Does the brand's mission contribute to a better world?
5. Do they have stellar customer service?
6. Are they cruelty-free?
7. Are the products endorsed by non-affiliated experts?
8. Is the company doing anti-racist work and highlighting brands from the BIPOC community?
9. Are they using plastic or glass?
10. Do they offset carbon production by planting trees?
11. Are the workers — especially in third world countries — paid BEYOND fair wages?
12. Are the products made in China / Asia or locally? If made in China, why?
Note that companies don't have to hit ALL these key points but as a consumer and advocate for change + a new earth, I do look for these values before giving/investing my dollars in a product/brand.
Affiliate disclaimer
Some of the links on this page are affiliate links which means that if you click on them and make a purchase, I may make a small comission. Affiliate links do not increase the price of your purchase. Thank you for using my links!
Why choose natural, nontoxic & organic skincare for rosacea
So why is it important to choose clean, nontoxic, organic skincare if you have rosacea?
No category of consumer products is subject to less government oversight than cosmetics and personal care products. Although many of the chemicals and contaminants in cosmetics and skincare products likely pose little risk, long term exposure has been linked to serious health problems such as hormonal issues and cancer.
The truth is that womxn use anywhere between 5 to 15 skin + haircare products in one day, so those "little amounts" of chemicals add up.
Since 2009, 595 cosmetics manufacturers have reported using 88 chemicals, in more than 73,000 products, that have been linked to cancer, birth defects or reproductive harm.
Many of the chemicals that are banned in Europe are still found in cosmetics in the US:
Formaldehyde, a known carcinogen
Mercury, which can damage the kidneys and nervous system.
Dibutyl and diethylhexyl phthalates, which disrupt hormones and damage the reproductive system
Isobutyl and isopropyl parabens, which disrupt hormones and harm the reproductive system
The long-chain per- and polyfluoroalkyl substances known as PFAS, which have been linked to cancer
M- and o-phenylenediamine, used in hair dyes, which irritate and sensitize the skin, damage DNA and can cause cancer
All of these toxic chemicals have been banned by the European Union and many other nations, and many have been slated for removal from the store brands of major U.S. retailers, including Target, Rite Aid, Walgreens and CVS Health.
All of these toxic chemicals become a burden on your liver and a CRUCIAL element in healing rosacea is to have a liver that functions optimally. (Keep pumping those toxic chemicals in your system — including chemicals such as glyphosate, herbicides and pesticides from the non-organic foods you eat — and your liver will forever be busy trying to rid your body of toxins, toxins that ultimately show up on your skin as rosacea.)
To learn more about toxic chemicals found in skincare products, please visit EGW.org.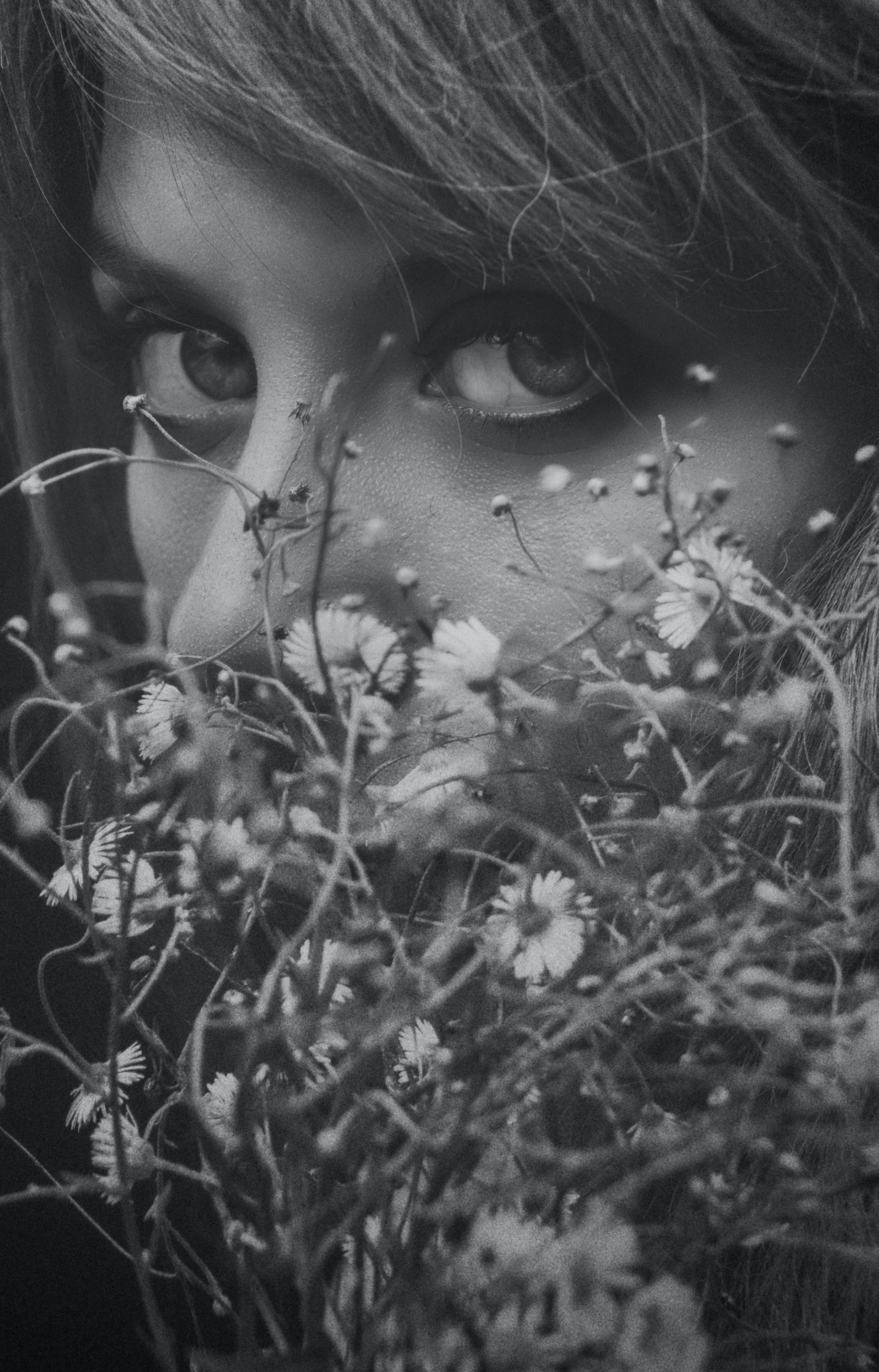 Quick tips when shopping for natural rosacea skincare:
Look for anti-inflammatory + soothing ingredients such as blue tansy, calendula, chamomile
Look for organic or wild crafted plants
Avoid overly processed coconut oil which can clog pores
Avoid harsh chemicals and alcohols
Water-based products contain emulsifiers, read the label carefully
In doubt, run ingredients through the Skin Deep database
Avoid the following: petrochemicals (mineral oil, petroleum), parabens, SLSs, synthetic fragrances
Ingredients that are beneficial for rosacea-prone skin:
Niacinamide (see a list of products further down)
Aloe vera
Helichrysum Italicum, Blue Tansy, Rose and Frankincense essential oils 
Cooling and calming hydrosols such as Rose, Immortelle (Helichrysum Italicum) or Melissa (learn more about hydrosols)
Quick links:
In this post I share some of my favorite balms for rosacea-prone skin.
And this is a comprehensive post on suncare / sunscreen products + tips if you have rosacea.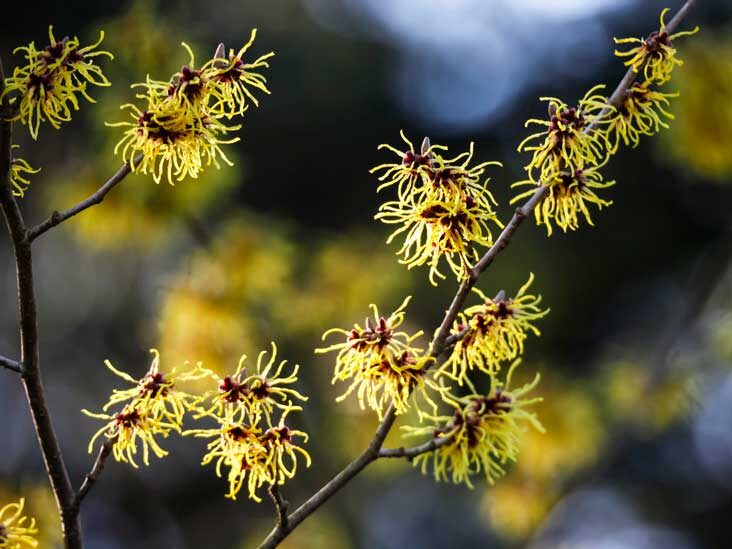 A note on Witch Hazel (Hammamelis virginiana)
Many dermatologists and skincare formulators are quick to dismiss our beautiful plant ally Witch Hazel saying that it's too harsh for rosacea-prone skin, but I have found the opposite to be true.
Witch Hazel which is a natural astringent helps remove excess oil from pores without drying out the skin. Personally, Witch Hazel hydrosol has helped heal break outs faster and tighten pores and we know that one of the symptoms of rosacea is enlarged pores!)
So, why dismiss Witch Hazel?
Some people say that the tannins found in Witch Hazel are sensitizing to rosacea skin. But tannins ALSO contain anti-inflammatory properties that can help minimize redness and inflammation. Tannins also act as an antioxidant against free radicals.
The real issue n my opinion is that most Witch Hazel hydrosols you'll find on the market has been distilled using denatured alcohol (ethanol) AND the final product will ALSO contain ADDED alcohol to extend its shelf life, otherwise the hydrosol would only last a few months.
I was able to find 100% pure, organic Hammamelis virginiana hydrosol from a local master herbalist so it did not contain any alcohol or preservative.
Another tip is to blend Witch Hazel with Rose to make a hydrofoil that is both healing and hydrating.
Learn more about hydrosols for sensitive, rosacea-prone skin.
Nontoxic & Organic Rosacea Skincare
Radiantly Clear Botanical Skincare system For Rosacea / Demodex
The Radiantly Clear Rosacea / Demodex Botanical Skincare System contains 5 products each formulated with botanicals that promote the healing of inflamed + sensitive rosacea-prone skin while making the skin's microbiome (the terrain) unfavorable to Demodex mites.
Pai Skincare
 On the top of my list for rosacea skincare is PAI, a company based out of London with a focus on creating clean, nontoxic skincare with pure ingredients that are gentle on sensitive, rosacea-prone skin.
"I just wanted effective skincare I could trust. Creating Pai was my way of taking back control," says founder Sarah Brown, who struggled for years with hyper-sensitive and blemish-prone skin. Named after the Maori word "pai," which translates to "goodness," her company creates products made with ingredients that are effective, soothing, and free from aggravating chemicals or alcohols.
I'm particularly mad about their rosehip oil, Instant Kalmer serum and Anthemis chamomile moisturizer (divine!).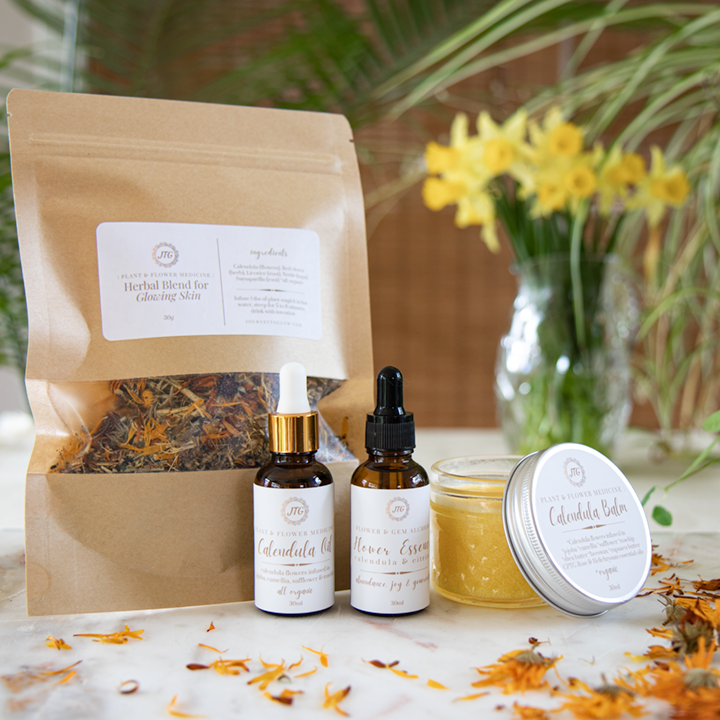 Calendula Glow Box
Experience the healing properties of the calendula flower infused in skin-nourishing, organic oils formulated specifically for sensitive, rosacea-prone skin. This box contains a healing serum, balm, flower essence and gut healing tea.
Dr. Alkaitis
Dr. Alkaitis was recommended by podcast guest Kristen Arnett specifically for rosacea skin. Kristen has worked in the beauty industry for years and was one of the first make up artist to make the switch from toxic to clean beauty. So I took her recommendation and invested further.
Dr. Alkaitis uses his scientific knowledge and expertise in plant life to fuse science into a holistic approach, hence creating one of the most biodynamic, organic and high-quality skin care lines available on the market today.
His formulations not only support a cellular and biologically functional balance that is aligned with nature, but that supports the skin's natural processes. Many of his products are designed specially for sensitive, rosacea skin.
Iremia
I had the pleasure of interviewing Elaine on the journey to glow podcast where she shared her rosacea healing story and how Iremia came about.
(In the episode, Elaine shares how she discovered that an "all natural miracle cream" hailing from China turned out, after a lab test, to be laden with toxic levels of steroids linked to cancer. The story is eye opening and shows the length unscrupulous brands will go to take advantage of people with skin conditions like rosacea.)
Iremia Skincare was designed with sensitive skin in mind and each product is created with natural ingredients that help calm your skin while giving it the nutrients and hydration it needs to thrive. Our philosophy is that our skin doesn't need a lot of products, just a few great ones.
Wild Grace
 Kim Parenteau, founder of Wild Grace, created a skincare line to help restore skin to its natural state of balance. Her background in Ayurvedic studies gave her a foundation in herbology and ancestral plant medicine to better address skin issues.
For rosacea skincare, you'll want to try her sensitive "pitta" collection. I've tried it myself and was blown away by the quality and scent.
Watch my interview with Kim where she shares Ayurvedic beauty rituals to restored inner and outer glow.
SUNCARE & SUNCREEN FOR ROSACEA
I became aware of toxic ingredients hidden in conventional sunscreens from a news article I read a few years ago. It announced that Hawaii was the first state in the US to ban the sale of sunscreen containing coral-harming chemicals such as oxybenzone and octinoxate.
Interestingly enough, reports from the Environmental Working Group (EWG.org) have warned consumers against using several brands of conventional sunscreens that include toxic ingredients.
I personally have always reacted to toxic sunscreens so as someone healing rosacea, it was paramount that I find safe, nontoxic options that my skin wouldn't react to.
In this article I'Ve complied research on the toxic chemicals detrimental to health and how they affect our skin as well as a list of natural, organic, nontoxic sunscreens I've tested ad adopted.
Products containing niacinamide 
Just a quick google search will confirm that niacinamide is an ingredient that one should look for, especially for rosacea skincare.
Niacinamide is one of the two forms of vitamin B3 — the other being nicotinic acid. Vitamin B3 is also known as niacin.
Niacinamide plays an important role in keeping your skin healthy. For this reason, it's a popular additive in the cosmetic and skincare industry.
When applied topically or taken orally as a supplement, niacinamide has been shown to have anti-inflammatory effects on the skin (5Trusted Source).
It has been used to help skin conditions like acne and rosacea, a facial skin disorder characterized by redness.
Niacinamide acts as an antioxidant, is antibacterial, anti-inflammatory and anti-ageing. It reduces fine line and wrinkles, skin pigmentation and sebum production. It is increasingly used to help treat acne and rosacea and can help improve epidermal barrier function by increasing the production of ceramides.
Here I've compiled a few of my findings included some that I've tested myself.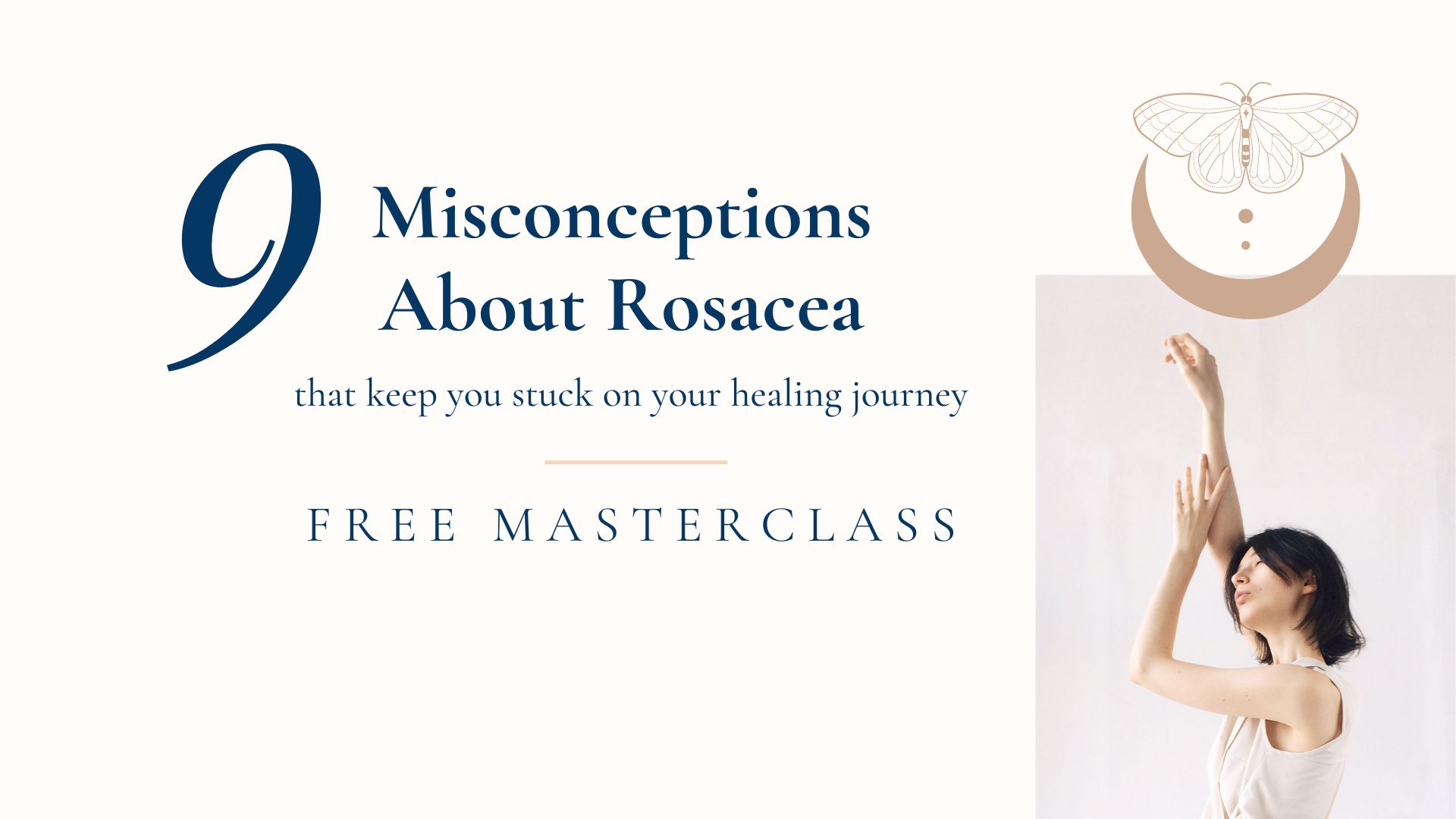 Get FREE access to a 30-minute masterclass where you'll explore 9 misconceptions about rosacea and how to create momentum on your healing journey.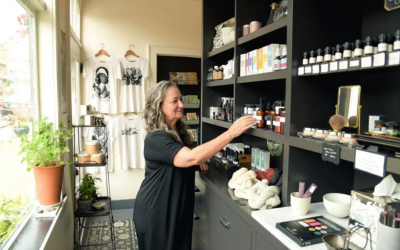 JTG #75 Mud Packing, Detox From Unwanted Toxic Chemicals & Botanical Skincare With Kate Poole *Special announcement about the podcast* Hi, I'm Caroline Dalia Kaliani, Functional Nutrition Practitioner, Herbal Medicine Mama & formulator of a botanical skincare...