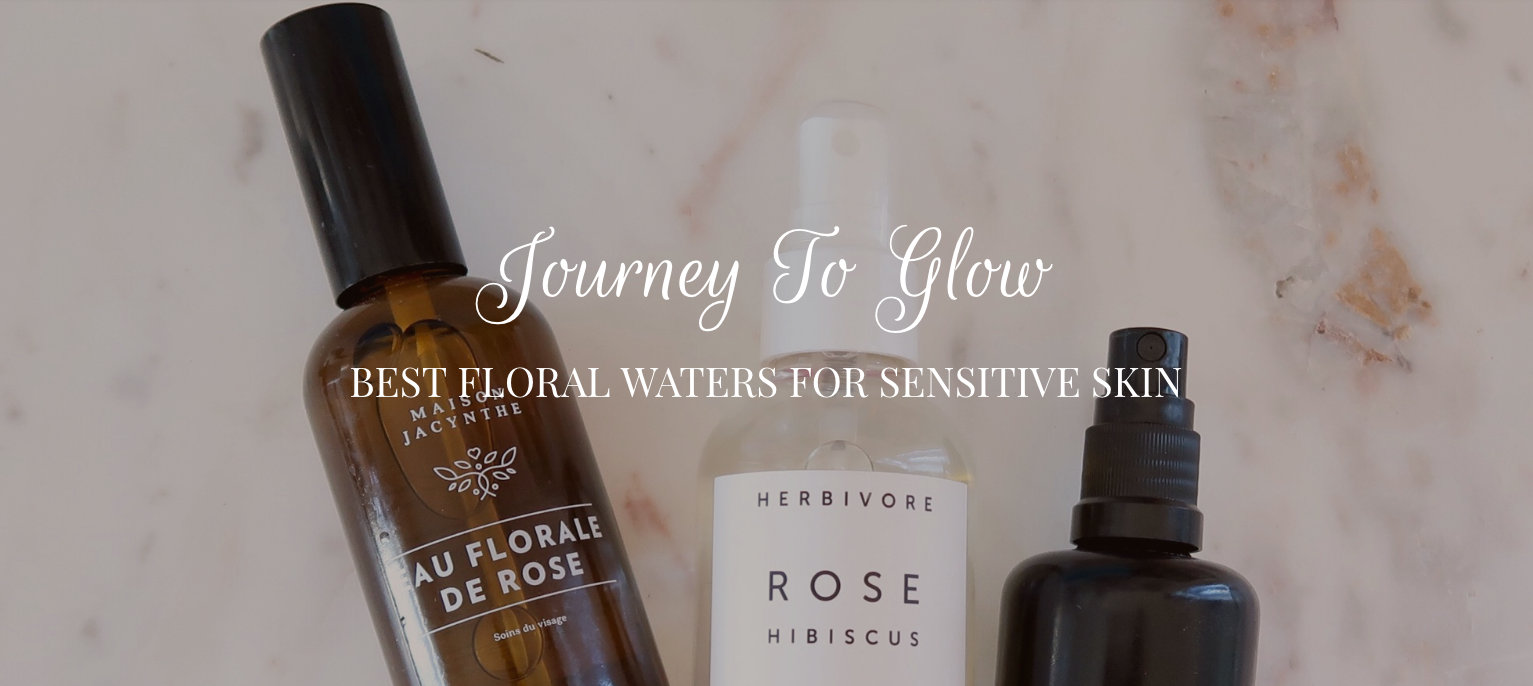 Best Floral Waters For Sensitive Skin
I'm in love with floral waters. Also called hydrosols, floral waters have multiple uses and can be beautifully incorporated into your skincare ritual.
Hydrosols are produced by the steam distillation of aromatic plants; the steam extracts the aromatic molecules from the plant while retaining the aroma and therapeutic properties of the plant. They're also gentler than essential oils, which makes them safe to use on sensitive, rosacea-prone skin.
Benefits Of Hydrosols
Floral waters have remarkable cosmetic and therapeutic properties. They can tone, tighten pores, promote healing, soothe and freshen – but above all, they are wonderful to hydrate the skin.
Choosing the right floral water for your skin
It's important to do a bit of research before purchasing a floral water as you'll want to make sure you're usig the right combination of flower essence for your skin. My advice is to always look beyond the hype of a "cult" product. Read customer reviews and ask if you can purchase a sample. There's nothing worse than investing in an expensive product and once you get home, your skin reacts badly to it. If you're working with a trusted aesthetician, ask for her recommendation according to your skin's needs and keep in mind that your skin will need different care through the seasons.
Last tip before we jump in, always read the ingredients on the label! You'll want your floral water to be as clean as possible! (See my comments below on alcohol free hydrosols.)
Witch Hazel (Hamamelis)
Witch hazel contains anti-inflammatory and antiviral properties, which helped tremendously with my rosacea "bumps" / breakouts on my cheeks.
I battled with these pimple-like breakouts for YEARS and I tried many products on the market and nothing really worked. When I started using witch hazel as a toner and a blend I made with pure essential oils I started to see major improvement. In this free guide, I share with you 3 serums that have rehydrated my skin and helped me tackle those annoying little breakouts on my cheeks.
I no longer have these "bumps" on my cheeks and I'm suspecting that witch hazel and essential oils played a big part in my skin healing.
Another HUGE difference I see as a result of using witch hazel is that my pores finally came back to normal. One of the side-effects of rosacea (or inflammation on your skin) is enlarge pores. Witch hazel acts as an astringent, causing tissues to contract, therefore shrinking pores. (Can I get an AMEN?!)
Because witch hazel is astringent (reduces excess oils), it can also be drying, which is why I often blend it with a rose hydrosol.
In this video, I share why I like Witch Hazel, why finding a hydrol without alcohol is best for sensitive skin and how to blend it with hydrating floral waters.
Tip: Try mixing a blend of 50% Rosewater with 50% Witch Hazel to create a balanced blend of hydration (Rose) and astringent (Witch Hazel). If my skin feels dry — especially in winter — I'll use this blend as opposed to only witch hazel.
By the way, witch hazel is very hard to find without added alcohol (alcohol is used as a preservative agent), and it just wouldn't have a long enough shelf life without it. If you can, find a brand or supplier that makes it pure such as Zayat Aroma. (Always verify with Zayat Aroma or any other brands that sell pure hydrosols that they are in fact pure and what the shelf life of the products is. Pure hydrosols have a significantly lower shelf life and those with added alcohol.)
Again, always look at the ingredients on the label to make sure the floral water is as pure as possible.
Rosewater
Another favorite is Rosewater, which has anti-inflammatory properties and works great to soothe irritation or itch. It's also beautifully hydrating, and it smells divine!
Got reactive skin? Think ROSE.
Quick note: Extracting the essence of rose is extremely pricy, so most hydrolsol will use Geranium rose.
I personally like this rose water from Herbivore and this one from Zayat Aroma.
Orange Blossom (Neroli)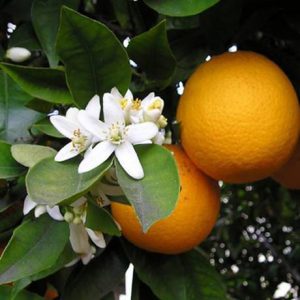 I fell in love with Neroli the first time I rolled its intoxicating scent on my wrists. Neroli — the essential oil and hydrosol —  has been part of my plant medicine cabinet ever since.
Orange Blossom gently purifies, and it's anti-inflammatory, antibacterial and antioxidant.
The antibacterial properties of Neroli can be effective in treating acne and other skin-irritating conditions like eczema and psoriasis.
Neroli is regenerative to skin cells and regulates moisture. Any type of skin can benefit from Neroli essential oil, although it is particularly good for mature, dry, irritated or sensitive skin.
Just like witch hazel, Neroli can tone the skin and minimize enlarged pores because of its astringent quality.
Here's how I use hydrosols and why:
FIRST THING IN THE MORNING
When chatting with Skincare Expert Sara Sumic of Healthy Skin Glows, I realized that I was over-cleansing, which was leaving my skin feeling "tight" and dry.
So, lately, I've been skipping the full face wash in the morning and opting for a gentle cleanse with floral water.
In the morning, I love a blend of Rosewater (hydrates and soothes redness) and Witch Hazel for its astringent quality.
Basically, I just spritz my face with this blend, then wipe off any excess using an organic cotton pad. Then, I spritz again but leave the essence on.
I love taking a moment during this morning ritual to close my eyes and center myself as I inhale the floral essence. It's a beautiful way to get centered as you send love to your skin and set an intention for your day.
BEFORE & AFTER MAKEUP
Before applying makeup, I'll mist rose or neroli water then apply my essential serum, then lock the moisture in with a hydrating cream.
I usually use a pressed mineral powder from Jane Iredale to hide the rosacea on my cheeks or use RMS UnCover foundation (less drying then powder). A great way to "set" powder is to spritz floral water once you're done applying your makeup. This will also make the powder look less "powdery" and add a glow to your skin.
THROUGHOUT THE DAY
I always have a bottle of floral water on my desk. I love taking breaks to either sniff an essential oil or mist floral water on my face. This is a moment to breathe deeply and tune inwards — even if it's just for a minute.
AT NIGHT
Once my makeup is removed (I'm currently using a blend that I made myself with doTERRA essential oils in a base of Camellia, Rosehip, Argan, Macadamia, and Tamanu oils), I use Witch Hazel as a toner, which leaves my skin feeling really "clean."
(Witch Hazel can be a little drying in the winter, though, so feel free to alternate with Rose, Neroli or Jasmine.)
I then apply my Anti-inflammatory Serum. (The recipe is in my Essential Radiance Guide.)
Floral Waters I Love
I'm a bit of a fanatic when it comes to floral water, and I've purchased and tested many brands. Some of my favorites are May Lindstrom's The Jasmine Garden, Odacité Rose + Neroli Hydra-Vitalizing Mist and De Mamiel Dewy Face Mist.
Feel free to explore many more options on the DetoxMarket.com.

Mixing Your Own Blends
Depending on the brand, natural, organic floral waters can be a bit costly, and it's often hard to find the exact combination of essences I'm looking for to rebalance rosacea-prone skin.
So, I like to purchase 1L of Rose, 1L of Witch Hazel and 1L of Neroli from a trusted, local organic supplier and make my own blends.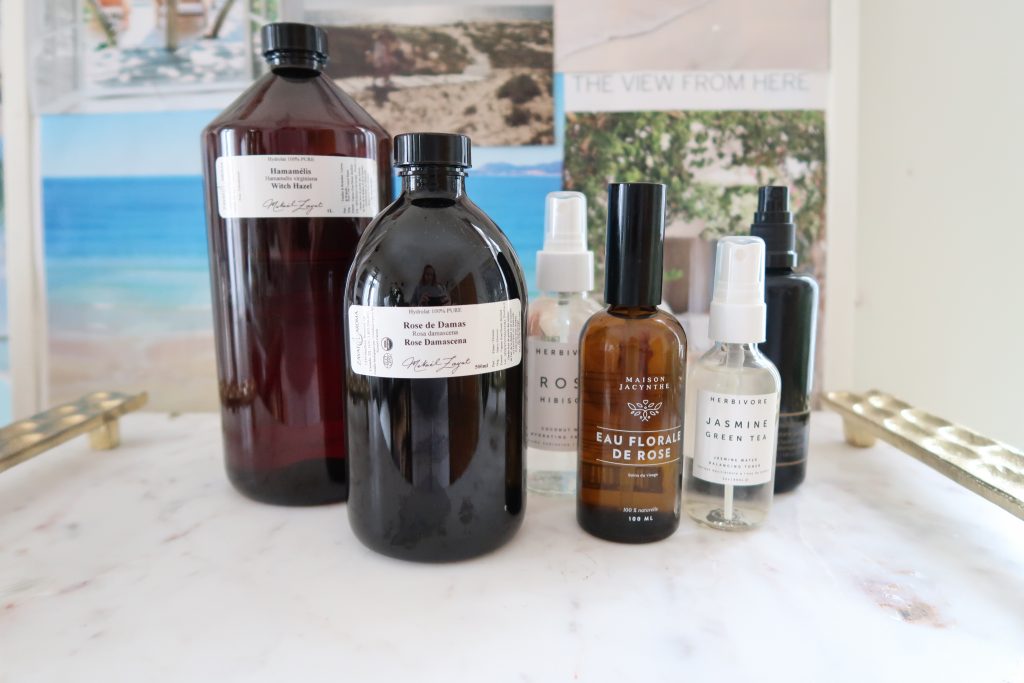 The Energetics of Rose Essential Oil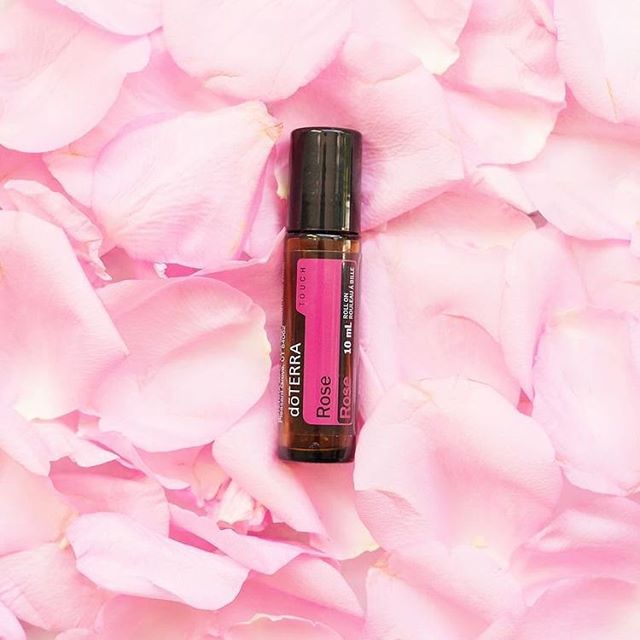 The essence of Rose invites us to connect to divine love on our healing journey. Rose holds the energetic quality of compassion, tenderheartedness, softness, acceptance and empathy.
Self-love and acceptance are crucial to our journey to glow, and Rose is an ally that will open your heart so that you can let go of control and open to the miracle of who you are.
If you'd like to experience Rose, doTERRA makes an incredible roll-on already diluted in fractionated coconut oil. The quality of doTERRA oils are unsurpassed so you can be sure that the ols are 100% pure and the energtic essence has not been compromised.
You can purchase Rose Touch roll on here. Prefer paying wholesale for your oils? Click here.
The Energetics of Neroli Essential Oil
Neroli is know to calm troubled hearts, impatience, restlessness and frustration. It promotes harmony within the Self, resiliency and a deeper connection to our heart.
If you've been feeling frustrated on your journey to glow, Neroli will support you in coming back to your innate wellbeing. Try this Neroli roll-on by doTERRA; it's absolutely divine.  Prefer paying wholesale for your oils? Click here.
Enjoy the benefits of these beautyfying essences, Glowing Goddess!
Caroline, XO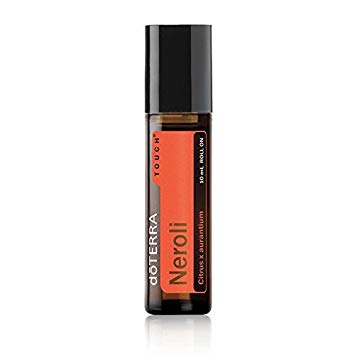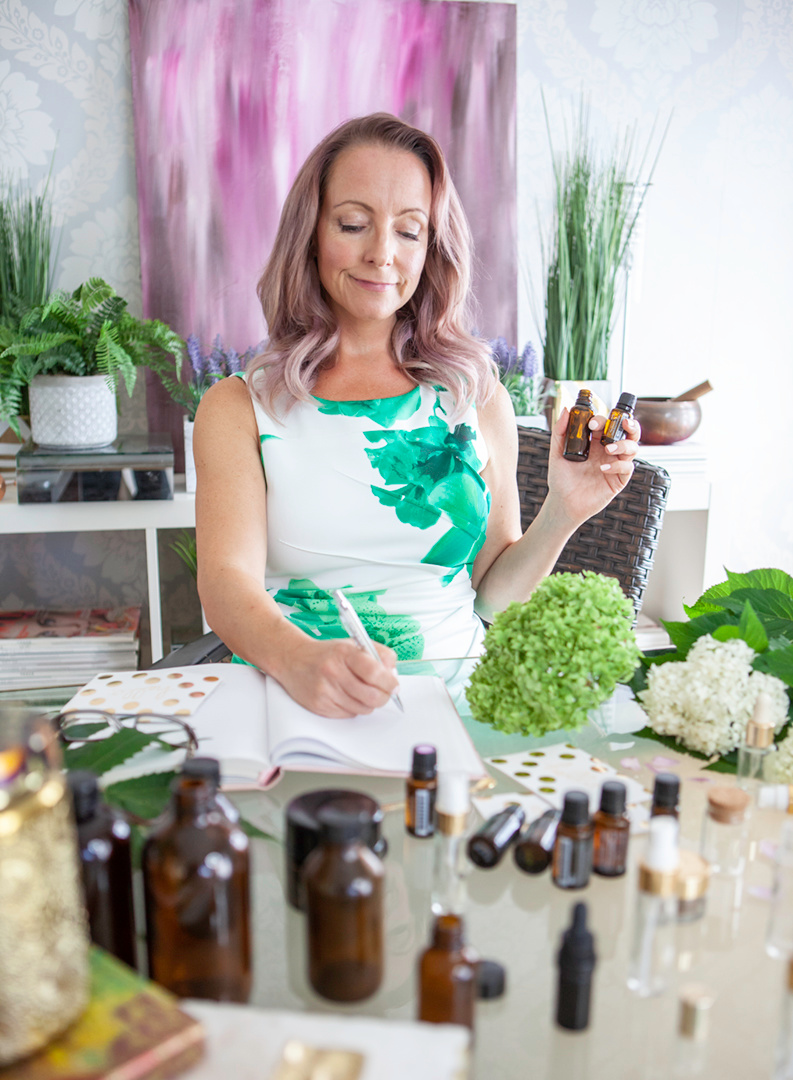 Get The (FREE) Essential Radiance Guide 
Caroline's top 5 essential oils for glowing skin
Download the (free) Essential Radiance Guide where I share my top 5 essential oils for redness, inflammation, breakouts and dehydration.  These pure essential oils are now part of my everyday skincare!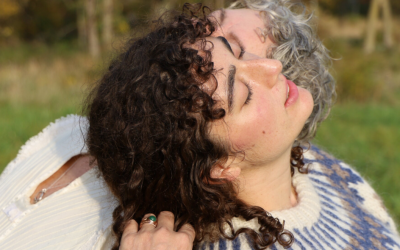 JTG #69 Farm To Skin Skincare With Aviva Skye Tilson Founder Apis ApothecaJTG #69 Farm To Skin Skincare With Aviva Skye Tilson Founder Apis ApothecaIn this episode, I talk to  Aviva Skye Tilson, the creator of a farm-to-bottle skincare line called Apis Apotheca. About...
read more