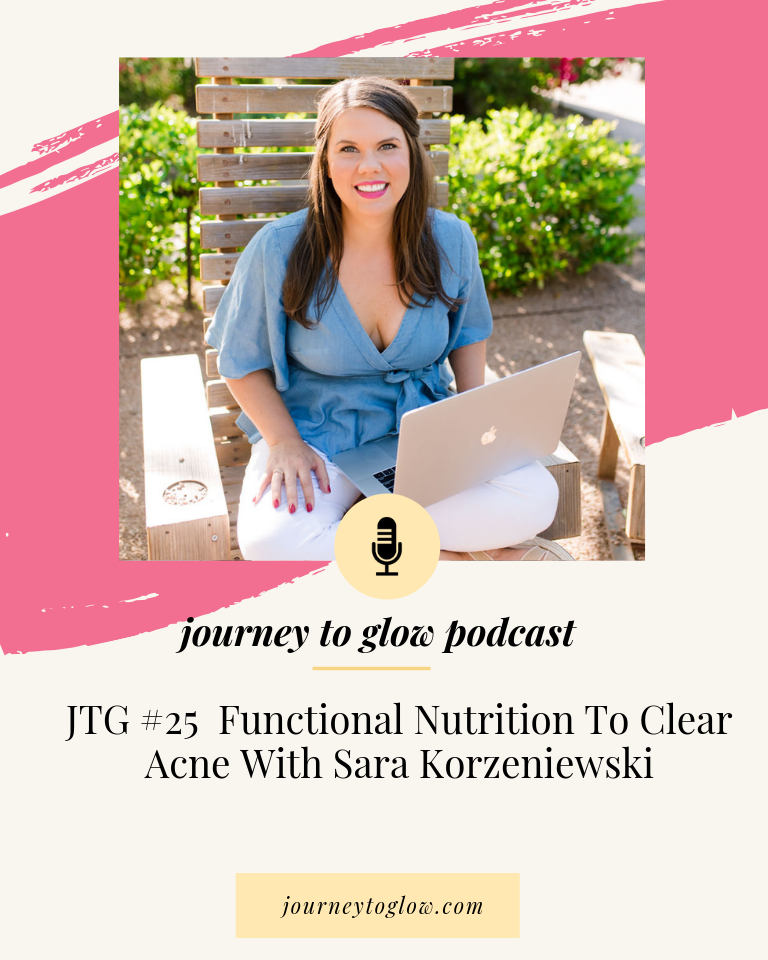 JTG #25  Functional Nutrition To Clear Acne With Sara Korzeniewski
In this episode of the Journey To Glow podcast, we answer ALL OF THE QUESTIONS about functional testing and a functional diagnostics + holistic nutrition approach to healing your skin as well as the best way to get to the root cause of your skin imbalance.
Sara Korzeniewski, aka the Organic Dietitian, is a registered dietitian, certified LEAP therapist, and functional diagnostic nutrition practitioner. She suffered with hormone and digestive symptoms for years with little recommendations for relief. Being in the wellness field she knew there had to be more going on and was determined to find a solution. She started studying functional medical nutrition therapy and through functional lab work, nutrition, and lifestyle was finally able to find a long term answers to her symptoms. Now she helps busy women dig to the root cause of their health issues. Using proper testing, science based education, and lots of support, she empowers women to take back their health and gain back energy and vitality!
In this episode, Sara Korzeniewski and Journey To Glow host Caroline Frenette explore:
What happens to your body when you take the pill
The root cause of your skin imbalance
Why your skin can burst into full-blown cystic acne when getting off the pill
The hormone-skin connection
How the GIMAP (stool test) can really get to the root cause of gut issues and therefore skin issues
Why testing for pathogens, viruses, and worms in your gut could be crucial to healing your skin
What is the LEAP food sensitivities test and why you'd want to use it
How much functional testing costs
What is HPA axis dysregulation
The impact of cortisol on our body
Signs of adrenal fatigue and what you can do about it
The impact of low hydrochloric acid in the stomach and its link to rosacea
What is mineral testing
GIMAP test or SIBO test, which one should you choose and why
If you've enjoyed this episode of the Journey To Glow podcast you will love episode #3 on The Clear Skin Diet with  Functional Diagnostics Practitioner Maggie Berghoff.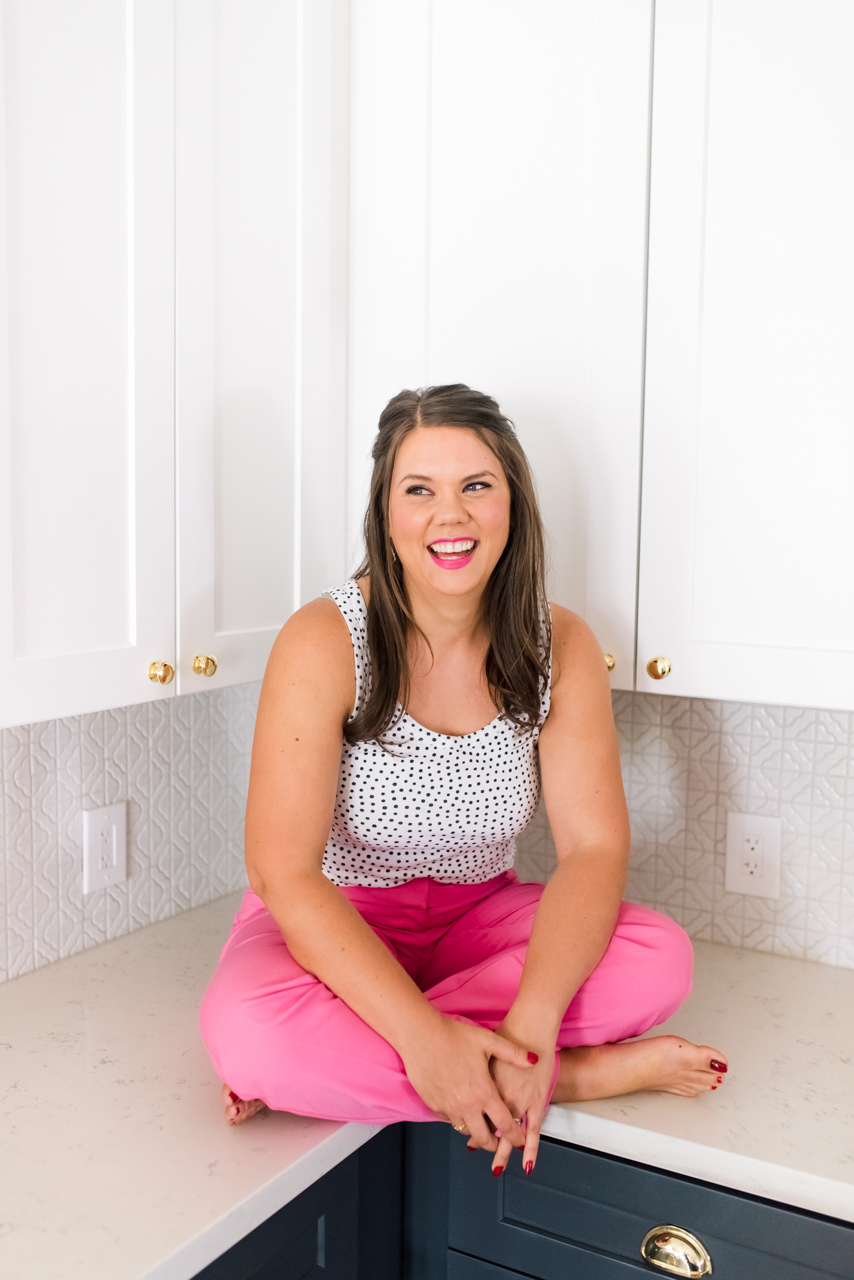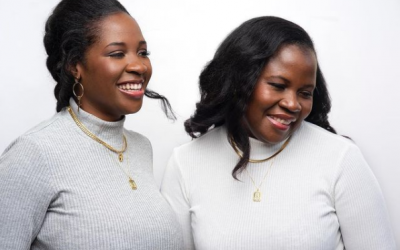 JTG #73 Rachel Lambo Co-Founder Sade BaronJTG #73 Rachel Lambo Co-Founder Sade BaronAbout Sade Baron and our guest, Rachel Lambo: Sade Baron is created by a mother, Sade, and daughter, Rachel with one simple goal in mind: To create high-quality vegan body products...
read more