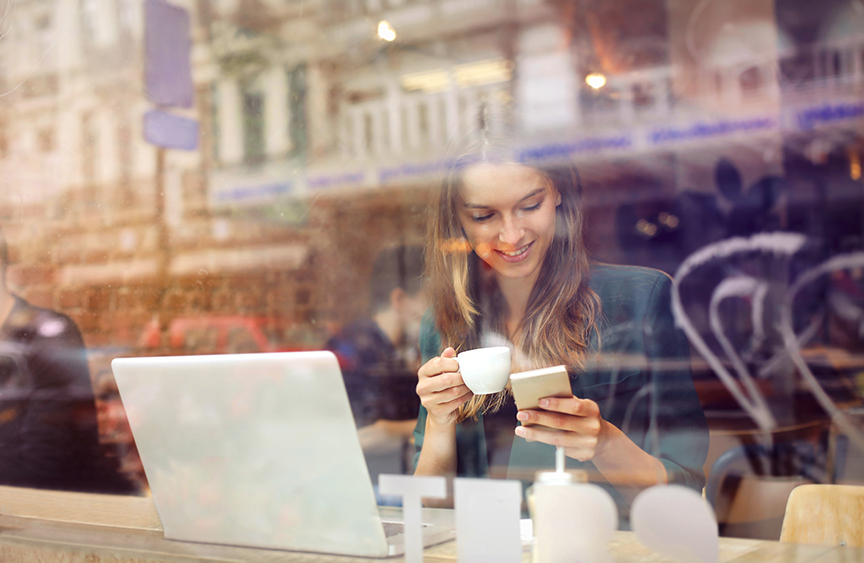 Hiring A Super-Organized & Enthusiastic 
Virtual Assistant!
The Basics
The Virtual Assistant position's primary focus is to create an organized and supportive environment for our team and our business as a whole. 
This is a part-time position, roughly 10-15 hours per week to begin with, that reports directly to me, Caroline. Hours will increase during launches and over the coming months as we launch more programs. 
This position may involve working evenings and weekends, especially during program launches and asks that you be able to respond quickly to emails and requests.
This is a contract position.
*Only consider applying if you are flexible in your schedule and can take on extra hours during launch crunches.
**Priority will be given to someone able to work in eastern standard time.
Tasks & responsibilities
Onboarding new students into our program via email & FB

Respond to customer/student inquiries emails, taking ownership of customer (and prospective students) issues and follow problems through to resolution with the intention of increasing conversions, satisfaction, loyalty, and retention

Affiliate management: reach out and work with our affiliates during launches

Upload content to Thinkific platform

Prepare Mailchimp campaigns using our templates (Caroline will provide the copy)

Manage discussions in our Facebook groups with love & kindness

Upload new blog posts to our website following our templates

Upload new podcast episodes to Libsyn

Craft bullet point text for podcast episodes and clean up Caroline's text for optimum SEO

Create graphics in Canva for the blog, sales pages, social media, Pinterest, etc.

Schedule Pinterest pins to tribes, group boards and Smart Loop on Tailwind

Research potential sponsors/affiliates/brand partners for the podcast

Create landing pages and opt-in boxes for our freebies

Keyword research for blogs
Skills & Abilities
Y

ou're a Journey To Glow reader/follower/podcast listener and are familiar with our mission to empower womxn to take the healing process into their own hands as they heal their skin naturally and holistically

You have impeccable written English 

You value clear & kind communication, always adding a personal touch to your emails to make the reader/student feel understood

Patience & kindness are core values

You already use Apple products; Mac and iPhone is preferred

You have in-depth  experience working with Mailchimp, Google Suite (mail, docs, drive), Voxer, WordPress, Asana, Thinkific (or other teaching online course platform), Pinterest, Tailwind, Canva and Libsyn 

You have a strong understanding of online marketing and, ideally, have supported online launches in the past

You're familiar with lead magnets, funnels, automations and list segmentation 

You're comfortable working with WordPress

You're always on the pulse of what's happening online when it comes to marketing and best social media practices

You're familiar with SEO's best practices

You can take systems, processes and organization to the next level

You're self-motivated & resourceful; you don't need a lot of hand-holding and are comfortable working autonomously

Creative, think outside the box, unique problem-solving ability

Can handle tight deadlines, last-minute requests, and quick changes

Take ownership & pride in your work, whether you're doing high-level projects or unsexy administrative tasks 

Tech-savvy & a quick learner for new software and skills; you dive headfirst into any opportunity to learn new systems and ways of doing things

You can handle honest feedback and course-correct when needed

Ability to juggle multiple projects simultaneously—gets things done, meets deadlines and

keep promises

Outstanding communication skills and an ability to create strong relationships with sponsors, contractors, customers, key people from other organizations

You're not locked into a 9-5 mentality but embrace an "until it gets done" attitude

"This is not part of my job description" is not part of your attitude
The Virtual Assistant position will have a strong pulse on the business, staying in the know on top priorities, while focusing on the specific action items that keep the business moving forward.
We are not right for each other if…
You don't prioritize self-care, movement, nature, healthy food, mindfulness and spirituality into your life

You're looking for a "side job" while you build your own business. This position will eventually grow from part-time to full-time with possibility to grow into OBM or COO

You have a lot going on already and don't have the time and focus to really dedicate attention to this work

You prefer to be front-facing in the business. This is a behind-the-scenes job and you need to be comfortable without public recognition

You're not willing to sign a non-disclosure agreement

If you're extra sensitive, can't handle the occasional f word, and don't get along with strong womxn leaders
Perks
Competitive compensation & possible bonuses should you help us exceed are launch goals with your creative, out of the box ideas and excellent organizational / implementation skills

At JTG we have a mission to change the skin healing conversation and impact millions of lives!

We have a

giving back mentality

and we support organizations to help other womxn flourish. 

Forget the traditional corporate culture. We are a start up and we move fast. No micromanaging, no "working" just to look busy, no clocking in and out, no asking for time off to go to a doctor's appointment or pick your kid up from school or have a personal life. There is no such thing as being late to work (although there is such a thing as missing deadlines). You choose how you get your work done. Your time is yours, so long as the work gets done and move our projects forward.

This position had plenty of room to grow! As our first VA for Journey To Glow, you may envision yourself becoming OBM or COO!
Application instructions
If you'd like to be considered for this role, please email hello@journeytoglow.com by February 10th, 2021 with the subject line VIRTUAL ASSISTANT CONTRACT. 
Your application will need to include the following information:
Resume with references or website with client praise (we will ask for referrals)

In the body of your email, include 3 to 5 sentences on why you'd like to be part of the Journey To Glow team and why you jive with our mission