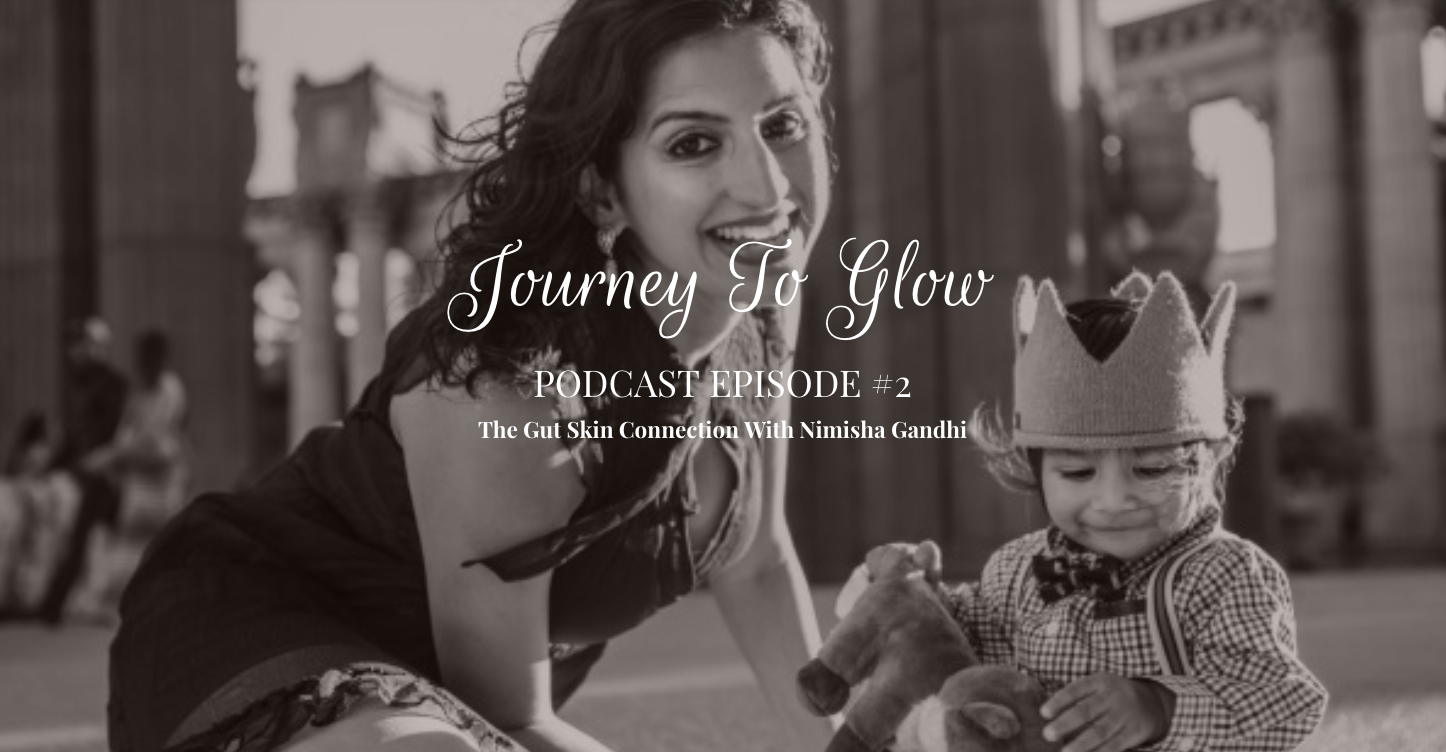 JTG #2 The Gut Skin Connection With Nimisha Gandhi
Nimisha Gandhi is a certified Holistic Nutritionist, Ayurvedic counselor and Yoga Nidra teacher dedicated to helping people find their truth through nutrition, lifestyle changes and mindful work.
She holds a B.S. in Psychobiology from UCLA and has years of additional education in human biology, gut microbiome health, reproductive health, and environmental health. Nimisha has five years of experience as a clinical researcher at UCLA and Baylor College of Medicine and more than a collective ten years of experience working in the healthcare field. She has extensive knowledge in holistic nutrition, clinical research, health coaching, sleep hygiene, and preventive health.
Nimisha also serves as an advisor for wellness providers and companies such as FemTech Collective, Integrated Medicine Initiative For Teens, and Conscious Kitchen on how to build a holistic, forward-thinking brand and service.
In this episode, she talks to Journey To Glow host Caroline Frenette about:
1. Nimisha's Ayurvedic lifestyle rooted in her upbringing and her grandmother's remedies for everyday ailments
2. The cause of rosacea from an Ayurvedic lens
3. Understanding the Pitta dosha and how it manifests out of balance in the body to create inflammation or heat
4. Cooling foods and herbs to balance the body
5. How to detect if you have SIBO
6. Testing to get to the source of rosacea or any skin imbalance
7. How to tap into your intuition to pinpoint the root cause of an imbalance
8. Gut Skin Connection Nimisha Gandhi
If you've enjoyed this episode of the Journey To Glow podcast you will love Clear Skin Diet with my guest Maggie Berghoff.
Links mentioned in this episode:
Nimisha's webiste Mooncycle Nutrition mooncyclenutrition.com
The FODMAP food list draxe.com/fodmaps
Healthy Gut podcast thehealthygut.com/podcast
doTERRA Pure Essential Oils
Want to get your hands on the essential oils that I talk about in my (free) guide Essential Radiance? Get your oils at retail price here or open your wholesale account here.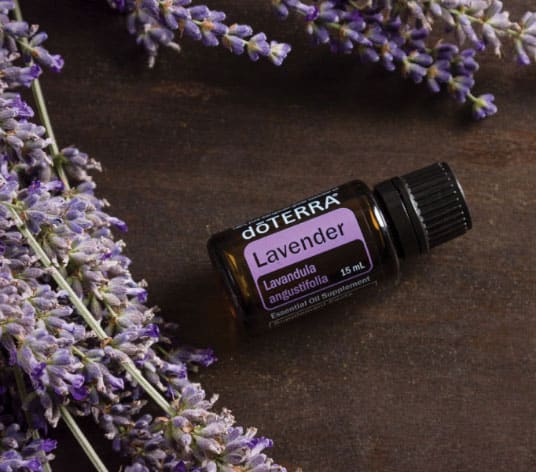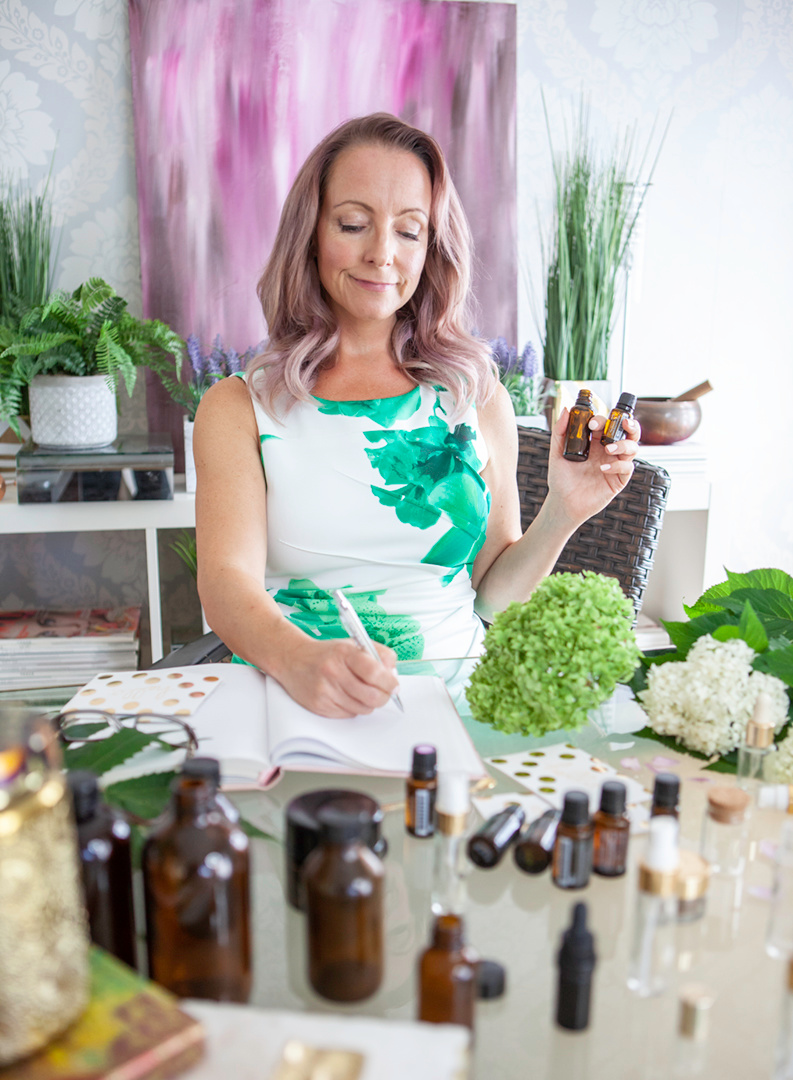 After spending thousands of dollars on organic, non-toxic skincare products but not seeing much improvements in my skin, I started researching essential oils.
Don't get me wrong, I'm a green beauty junkie, and I love the handmade, small-batch skincare products I've purchased. But I never found ONE serum that would tackle all of my skin's unique needs. So I ended up with a bathroom counter full of lovely products but no real solution.
Through my extensive research on essential oils for sensitive skin, I discovered 5 key oils that targeted my skin's dehydration, inflammation and breakouts. 
After 2 weeks of crafting and testing my own serums made of 100% certified pure therapeutic grade essential oils, I noticed an improvement in the texture of my skin. Specifically, the rosacea breakouts on my cheeks were gone and my skin felt hydrated.
Download my (free) Essential Radiance Guide to learn more about my top 5 essential oils for radiant skin.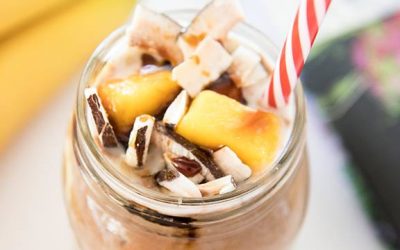 Peanut Butter Coconut Mango Smoothie This is a delish + super filling + energizing smoothie recipe! I like to have this smoothie mid-afternoon when I need a boost of energy or when I crave something sweet. Peanut Butter Coconut Mango Smoothie (Makes 2) 1 1/2 cup of...
Sign up for the Glowletter