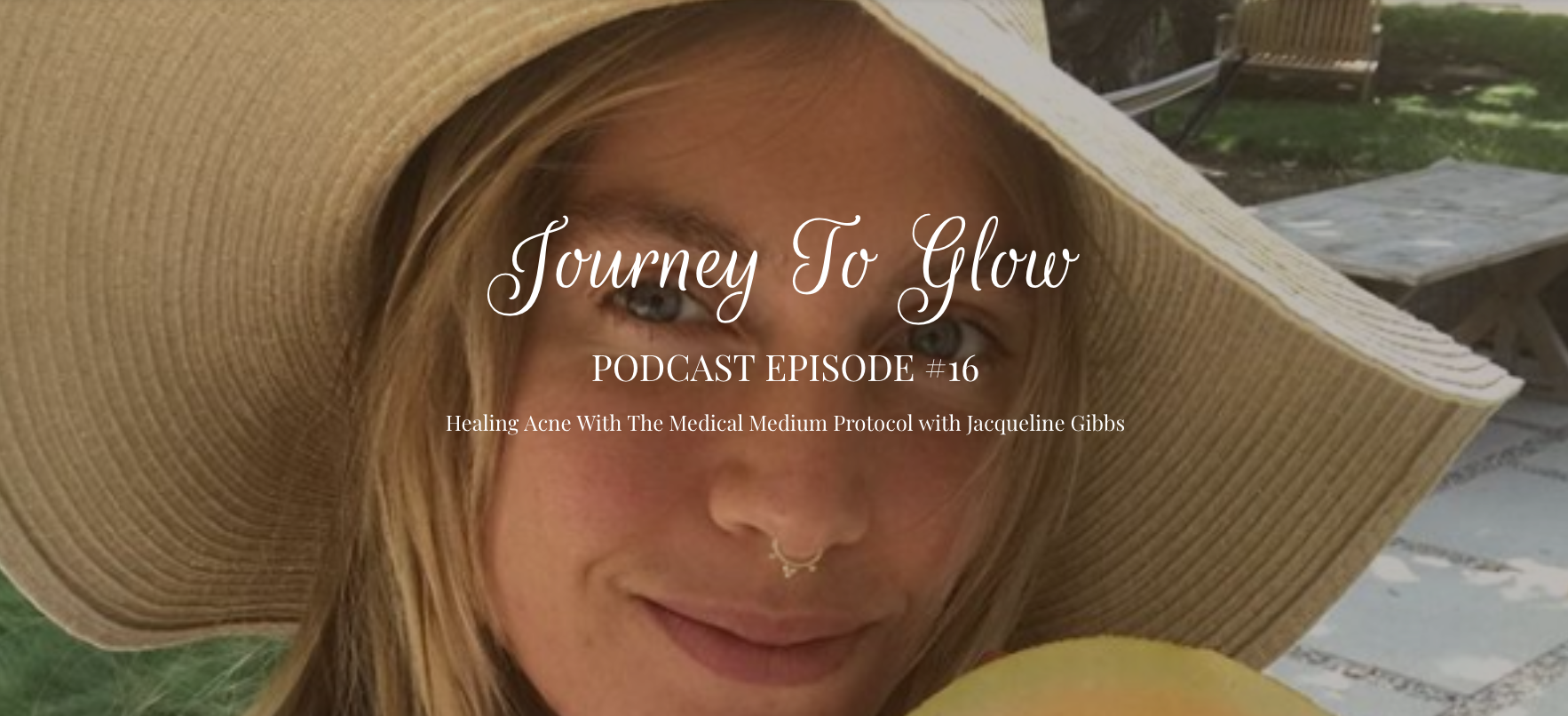 JTG #16 Healing Acne With The Medical Medium Protocol with Jacqueline Gibbs
I stumbled on Jacqueline's profile "by chance" on Instagram and after listening to an interview she gave a while back on healing acne with the Medical Medium protocol and I was struck by her grounding and wisdom. So I invited Jacqueline to share her personal story of healing acne and the lessons she's learned along the way.
About my guest…
Jacqueline's passion for skin developed through her own journey healing acne with the Medical Medium protocol. She's a skin mentor who works with those in need of guidance on their skin healing journey. Jacqueline offers in-home retreats to clients who wish to learn more about a healthy lifestyle of eating and preparing plant-based foods as well as embracing self-care inspired by nature.
In this episode, Jacqueline Gibbs and Journey To Glow host Caroline Frenette explore:
Jacqueline shares how acne first surfaced at age 15
How she weened her skin of medications and Benzoyl Peroxide plus her best advice on how to ween yourself properly without shocking your skin
Learning about the importance of diet while working at a chiropractor
How she felt called to change her diet and lifestyle drastically
How the Paleo diet damaged her health and her skin broke out even more
Healing acne with the Medical Medium protocol
What it truly means for Jacqueline to heal from the inside-out
Acceptance as a way to open to healing
Jacqueline's phone session with the Medical Medium Anthony William
The importance of finding a supportive, loving community on your journey to glow
My 30-Day Celery Juice Challenge
Jacqueline's Before & After