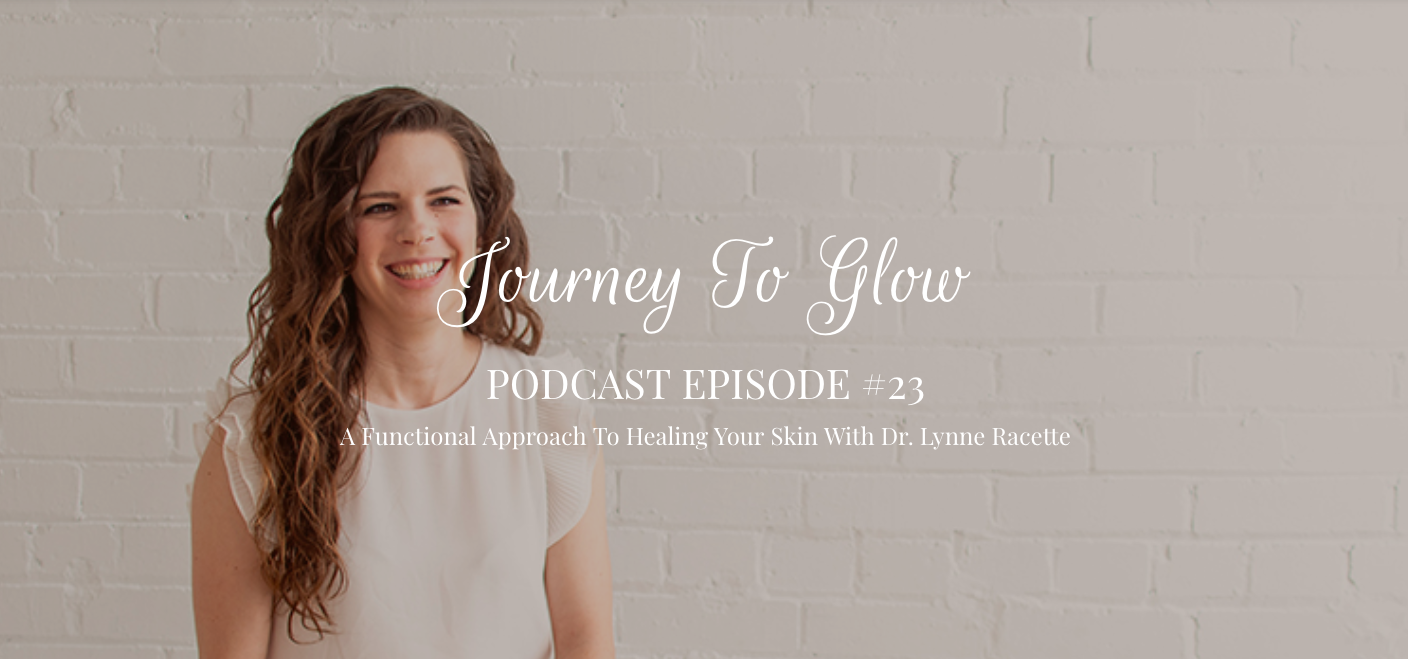 JTG #23 A Functional & Naturopathic Approach To Healing Skin With Dr. Lynne Racette
Dr. Lynne is a licensed Naturopathic Doctor currently practicing in Ontario. She has a clinical focus and strong background in women's health, endocrinology, pelvic floor, and holistic skin care. She is passionate about evidence based medicine and helping her patients simplify their health and get the results that they want and need. When she is not seeing patients, you can find her with power tools working on renovating her house and walking her giant Newfoundland dog.
In this episode, Dr. Lynne Racette and Journey To Glow host Caroline Frenette explore:
Why nutrition is really the first place to look if your skin is in crisis
Eliminating the top 5 allergens: eggs, soy, gluten, corn, dairy
If you want to take it one step further try eliminating: sugar, grains, red meats, nightshades
How much time you need to eliminate a food to figure out if you're intolerant
Tests you can do to figure out your food sensitivities
The simple steps to apply the elimination diet
Dr. Lynne's favorite supplements for glowing skin and gut health
My favorite skin tonic during detox (recipe below)
How to shop for supplements smartly: what to look for, what you don't want
Great tips to select the best supplements brands
If you've enjoyed this episode of the Journey To Glow podcast you will love episode #7  with Health & Wellness Coach Bridgit Danner.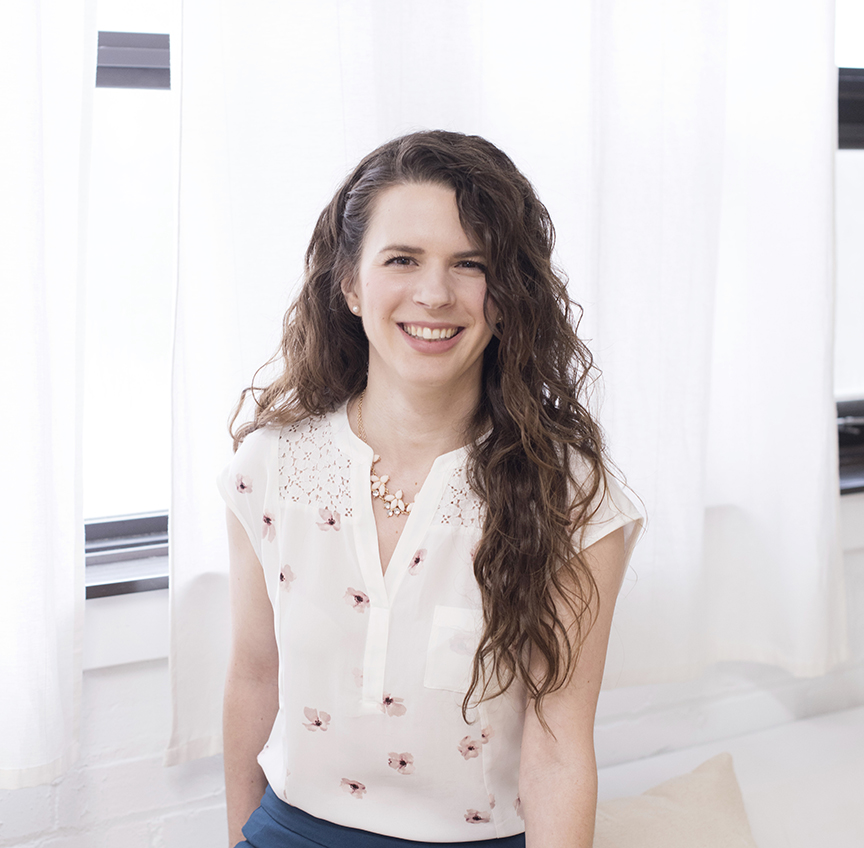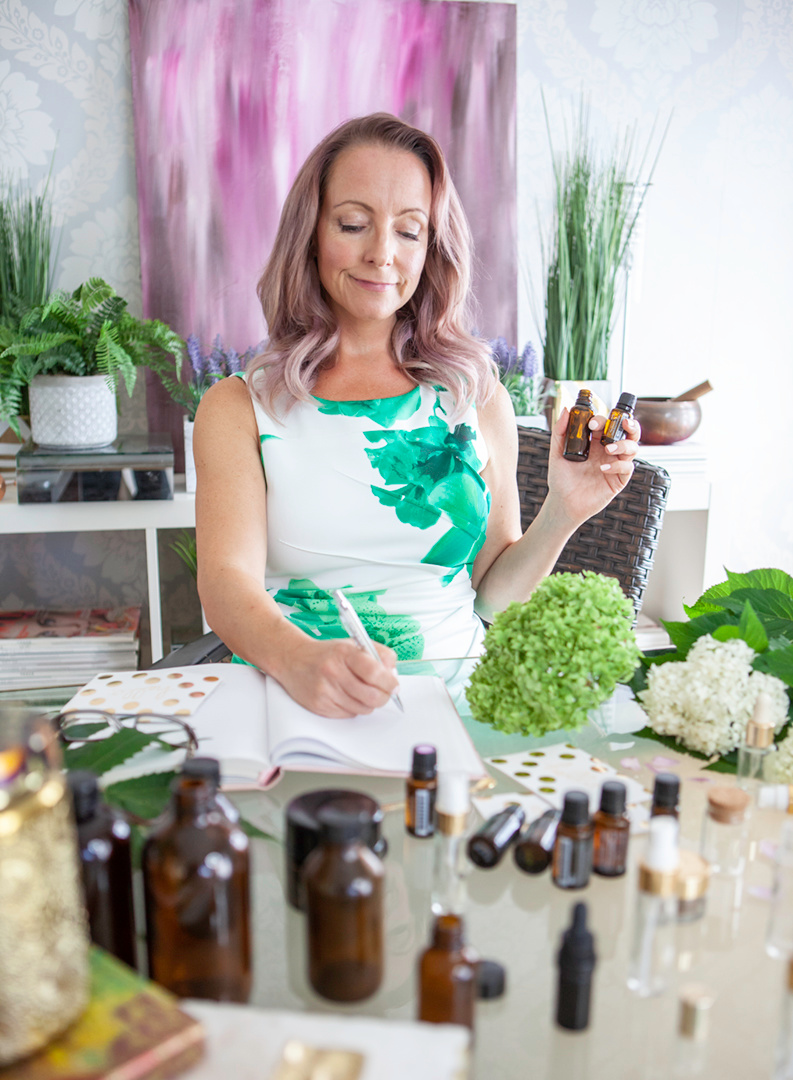 After spending thousands of dollars on organic, non-toxic skincare products but not seeing much improvements in my skin, I started researching essential oils.
Don't get me wrong, I'm a green beauty junkie, and I love the handmade, small-batch skincare products I've purchased. But I never found ONE serum that would tackle all of my skin's unique needs. So I ended up with a bathroom counter full of lovely products but no real solution.
Through my extensive research on essential oils for sensitive skin, I discovered 5 key oils that targeted my skin's dehydration, inflammation and breakouts. 
After 2 weeks of crafting and testing my own serums made of 100% certified pure therapeutic grade essential oils, I noticed an improvement in the texture of my skin. Specifically, the rosacea breakouts on my cheeks were gone and my skin felt hydrated.
Download my (free) Essential Radiance Guide to learn more about my top 5 essential oils for radiant skin.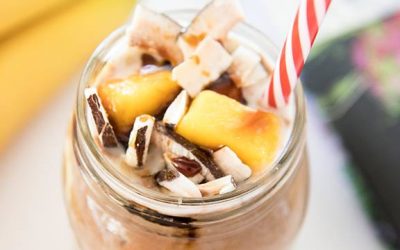 Peanut Butter Coconut Mango Smoothie This is a delish + super filling + energizing smoothie recipe! I like to have this smoothie mid-afternoon when I need a boost of energy or when I crave something sweet. Peanut Butter Coconut Mango Smoothie (Makes 2) 1 1/2 cup of...
read more
Sign up for the Glowletter