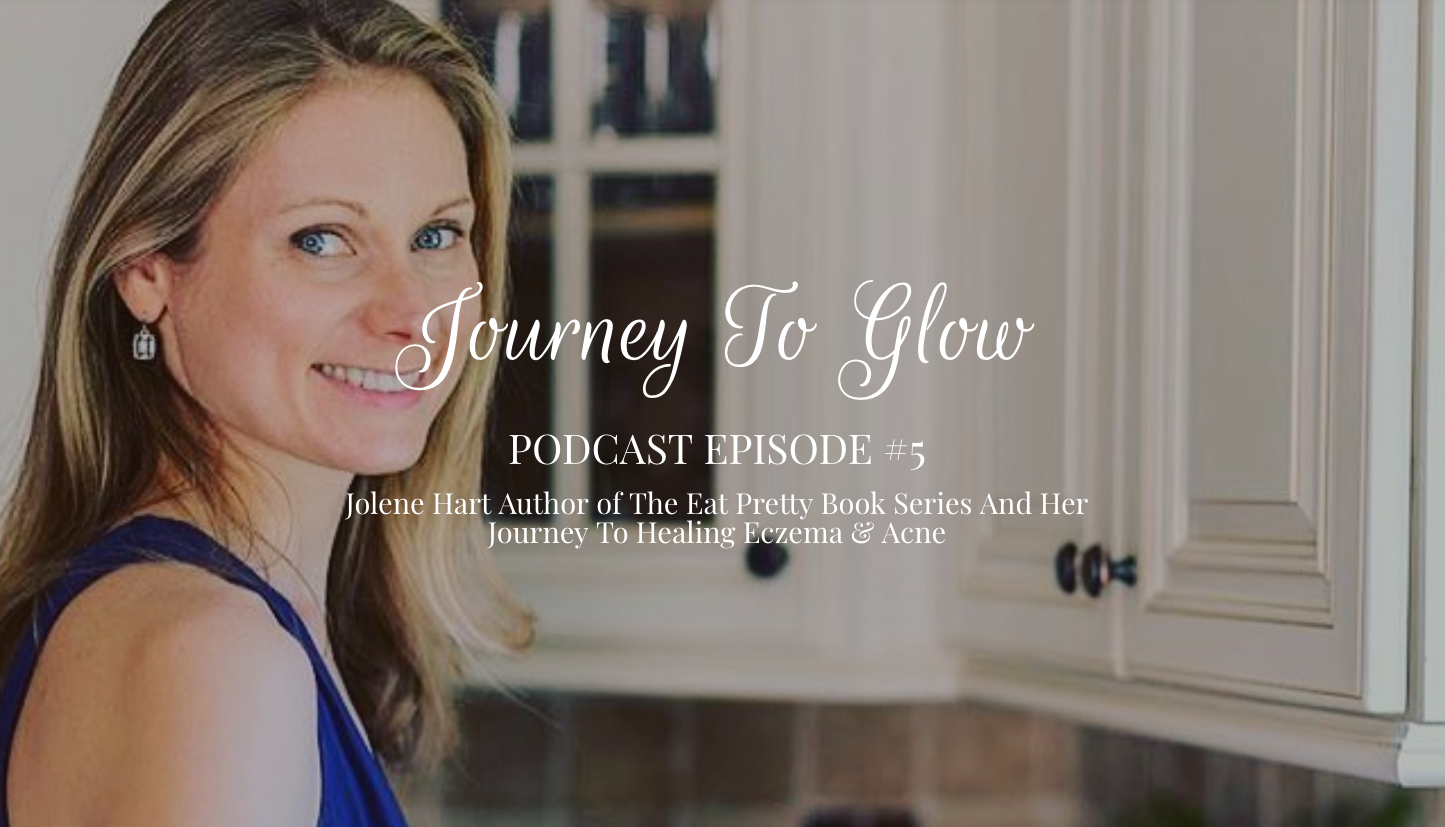 *Special announcement about the podcast*
Hi, I'm Caroline Dalia Kaliani, Functional Nutrition Practitioner, Herbal Medicine Mama & formulator of a botanical skincare line for rosacea.
A few years ago, I launched this free educational platform called Journey to Glow.
The goal? To explore natural, holistic and effective solutions for skin "issues".
In my quest to share the effectiveness of natural medicine, I interviewed over 75+ holistic skin experts (Functional Medicine Practitioners, Naturopathic NDs, Holistic Nutritionists, Integrative Dermatologists, and Ayurvedic doctors…) as well as dozens of womxn who fully healed rosacea.
The Journey To Glow podcast reached over 100,000 listeners and received hundreds of 5 stars reviews in 30 different countries. But the best part? Were the weekly emails from listeners and readers who shared they have regained hope that they could heal their skin!
Mission accomplished!
After years of making the episodes available for free on mainstream podcast platforms, we are now rethinking how we want this information to be accessed.
If you'd like to be notified of the next steps, sign up for the Glowletter at the bottom of this page.
Thank you for listening and for being on the journey with us!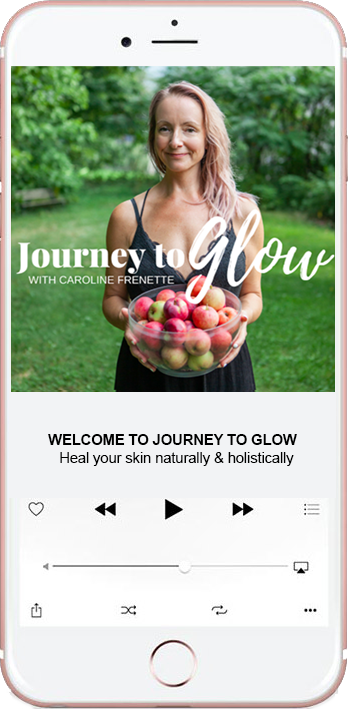 JTG #5 Jolene Hart Author of The Eat Pretty Book Series And Her Journey To Healing Eczema & Acne
Jolene Hart is a health coach certified by the Institute for Integrative Nutrition, a former magazine beauty editor, and founder of the pioneering beauty coaching practice Beauty Is Wellness. She's the author of Eat Pretty, a guide to looking and feeling beautiful using nutrition and self-care, as well as the companion journal Eat Pretty, Live Well, and the book of daily inspirations Eat Pretty Every Day. Since their publication, the Eat Pretty books have been translated into four languages, and have been featured in InStyle, Martha Stewart Living, Refinery 29, Design Sponge, Mind Body Green and Well + Good.
At the heart of Jolene's work is her desire to empower women with knowledge of their own ability to shape their lifelong beauty and health with the healing powers of food and self-care.
Her private coaching looks at many areas of life, from stress and hormones to diet, digestion and healthy personal care products, to help women build a lifestyle of beauty that enables them look and feel their best from the inside.
In this episode, Jolene talks to Journey To Glow host Caroline Frenette about:
Jolene's journey from Beauty journalist with skin issues to becoming a health coach certified by the Institute for Integrative Nutrition and a writer focusing on green beauty
How Jolene healed her eczema and acne
The Eat Pretty Philosophy
Jolene's 5 tenets to eat pretty CRAFTS
The foods Jolene calls Beauty Betrayers
The anti-inflammatory tools we have right in our kitchen
The best time to detox
How hormonal balance comes into play when it comes to clear glowing skin
If you've enjoyed this episode of the Journey To Glow podcast you will love How to Heal Psoriasis & Eczema Naturally with my guest Hanna Sillitoe.
Links mentioned in this episode: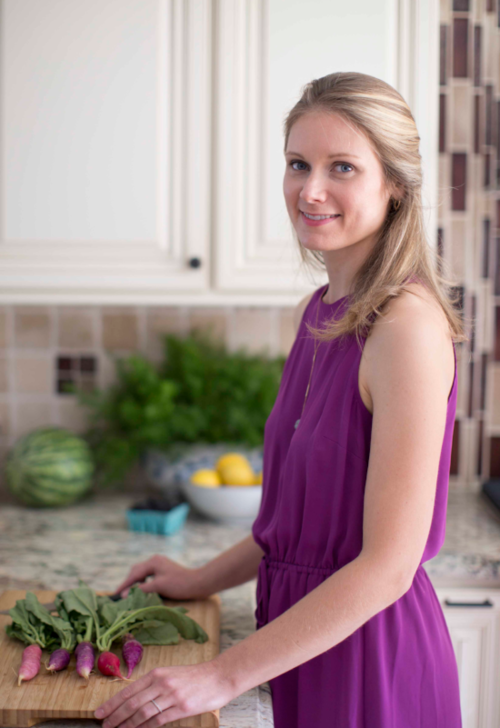 Jolene's favourite organization she likes to support: 
"I support Unite for HER, a truly unique breast cancer nonprofit based in Philadelphia that provides support to women with breast cancer in the form of free complementary therapies. The therapies include acupuncture, yoga, an organic CSA with nutrition counseling, education on choosing healthy personal care products, and in-home massage, among other opportunities. I've had the privilege of serving as Unite for HER's Beauty and Wellness advisor and providing all of their cosmetic and beauty education for the past 4 years, and we've just launched our first national offering, a Breast Cancer care box that can be gifted to a women with breast cancer to provide comfort, support, and connection. I believe the work of this organization could serve as a model for cancer support around the country and the world."
Pay it forward: highlight someone who is doing good work in the field of holistic medicine, transformation or giving back:
"It's hard to choose just one person to highlight, but I'm always inspired by the work of Rebecca Casciano, who started her beauty career as a makeup artist and has over the last few years transitioned to educate and provoke deeper discussions on beauty through her inspiring Sacred Beauty Salon. I think in order to get to a place where we love, accept, and feel confident about our own appearance, it's important to question our foundational beliefs about beauty as Rebecca does in her work." 
Last parting thoughts: what is the takeaway you want people to have? A heartfelt message of empowerment for women listening?
"Remember that making small shifts to your diet and lifestyle can make the biggest impact on the way you look and feel. It's not necessary to completely overhaul your life or adhere to a strict approach to nutrition or exercise in the pursuit of clear skin or a more youthful glow. Start by eating what's fresh and in season, pay close attention to what is making your unique body feel its best, and begin making changes to your routine where it feels right to you."
Jolene's A.M. Beauty Foundation Smoothie 
A combination of skin-nourishing fat, clean protein, radiance-boosting greens, and ample beauty minerals.
Serves 1
Ingredients:
3/4 cup unsweetened non-dairy milk
1 1/2 cup filtered water
1 to 2 scoops (one serving) plant-based protein powder
heaping 1/2 tsp spirulina powder
heaping 1/4 tsp cinnamon
2 Tbsp raw pumpkin seeds
1/2 to 1 whole banana (depending on your desired sweetness)
1/2 avocado
3 medium handfuls fresh greens (I used 3 large swiss chard leaves)
Directions:
Combine all ingredients in a high powered blender and process until smooth, adding more water to thin if desired. Serve immediately.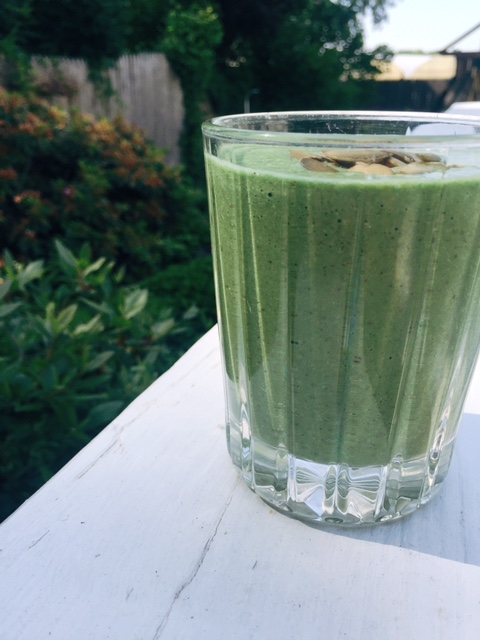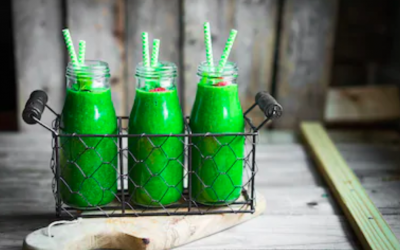 My 30-Day Medical Medium Celery Juice Challenge (And Resulting Skin Crisis)First written in Jan 2018 UPDATED February 2023 Before we begin, you should know that I'm not an advocate for the Medical Medium lifestyle, and I'm not a die-hard fan like many of his...
read more