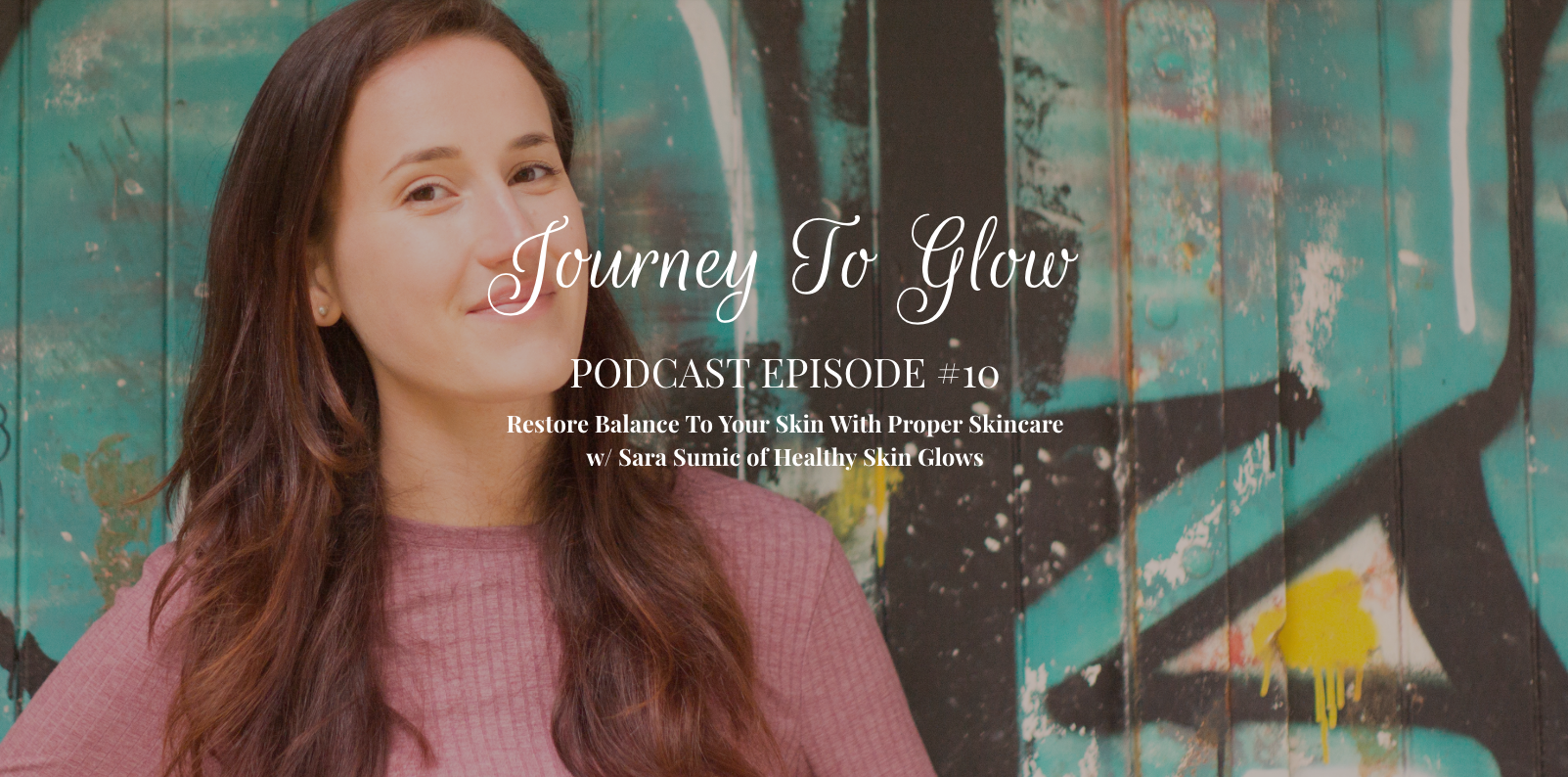 JTG #10 Acne Skincare w/ Sara Sumic Of Healthy Skin Glows
If you've been struggling with acne or, like me,  you have super sensitive skin, understanding your skin's microbiome and how to care for it is crucial.
Through my conversations with Sara, I've realized that I've been over cleansing my skin and damaging it's natural barrier and fragile ecology. In today's episode we dive into practical steps to restore balance to your skin.
Sara Sumic, MSc, is a molecular biologist, former acne sufferer, and skincare blogger. She started Healthy Skin Glows to share science-based skincare tips and help women heal their skin from the inside out. Through her online course, Skin Rebalancing Protocol, and 1-on-1 coaching, she is helping hundreds of women bring their skin back to healthy balance, heal adult acne (without reaching for harsh acne treatments), reduce hyperpigmentation and slow down skin aging for a lifetime of clear, youthful and glowing skin.
In this episode, Sara talks to JTG host Caroline Frenette about:
How acid mantle keeps your skin healthy and clear
The ideal PH of your skin
Why the skin mantle needs to be slightly acidic
Warning signs of a chronically disrupted acid mantle
What disrupts the acid mantle and how to prevent it
Why you shouldn't be afraid of putting oil on your skin
How to start to integrate oils in your skincare effectively and safely
Bringing extra linoleic acid to your skin to keep inflammation down
The best oils to heal your skin and keep pores unclogged and beat inflammation
How to use DHT blockers in your skin care and why do you need it
How to prevent clogged pores (which can be the beginning of acne)
The best oils for clear glowing skin
How insulin impacts your skin
How to avoid insulin spikes and have stable blood sugar levels
Foods for a healthy, glowing skin
If you've enjoyed this episode of the Journey To Glow podcast you will love Essential Oils For Rosacea with Tiffany Carole.
Links mentioned in this episode: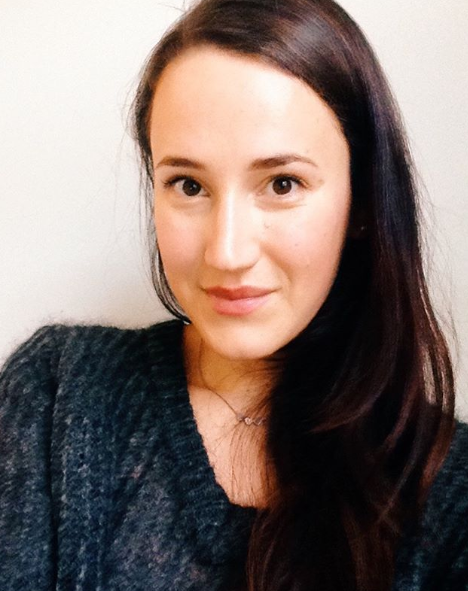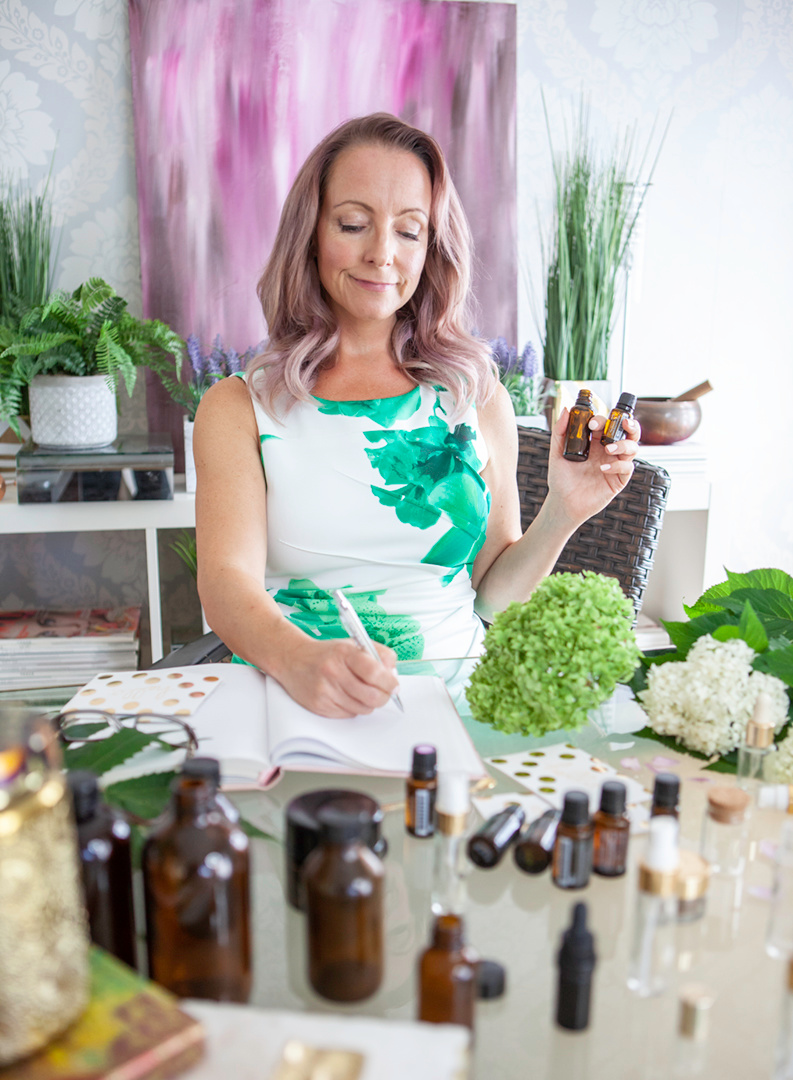 After spending thousands of dollars on organic, non-toxic skincare products but not seeing much improvements in my skin, I started researching essential oils.
Don't get me wrong, I'm a green beauty junkie, and I love the handmade, small-batch skincare products I've purchased. But I never found ONE serum that would tackle all of my skin's unique needs. So I ended up with a bathroom counter full of lovely products but no real solution.
Through my extensive research on essential oils for sensitive skin, I discovered 5 key oils that targeted my skin's dehydration, inflammation and breakouts. 
After 2 weeks of crafting and testing my own serums made of 100% certified pure therapeutic grade essential oils, I noticed an improvement in the texture of my skin. Specifically, the rosacea breakouts on my cheeks were gone and my skin felt hydrated.
Download my (free) Essential Radiance Guide to learn more about my top 5 essential oils for radiant skin.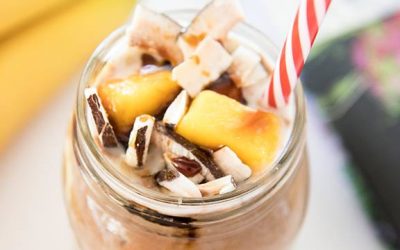 Peanut Butter Coconut Mango Smoothie This is a delish + super filling + energizing smoothie recipe! I like to have this smoothie mid-afternoon when I need a boost of energy or when I crave something sweet. Peanut Butter Coconut Mango Smoothie (Makes 2) 1 1/2 cup of...
read more
Sign up for the Glowletter