JTG #39 T
he Link Between SIBO & Rosacea With T

he SIBO Doctor Nirala Jacobi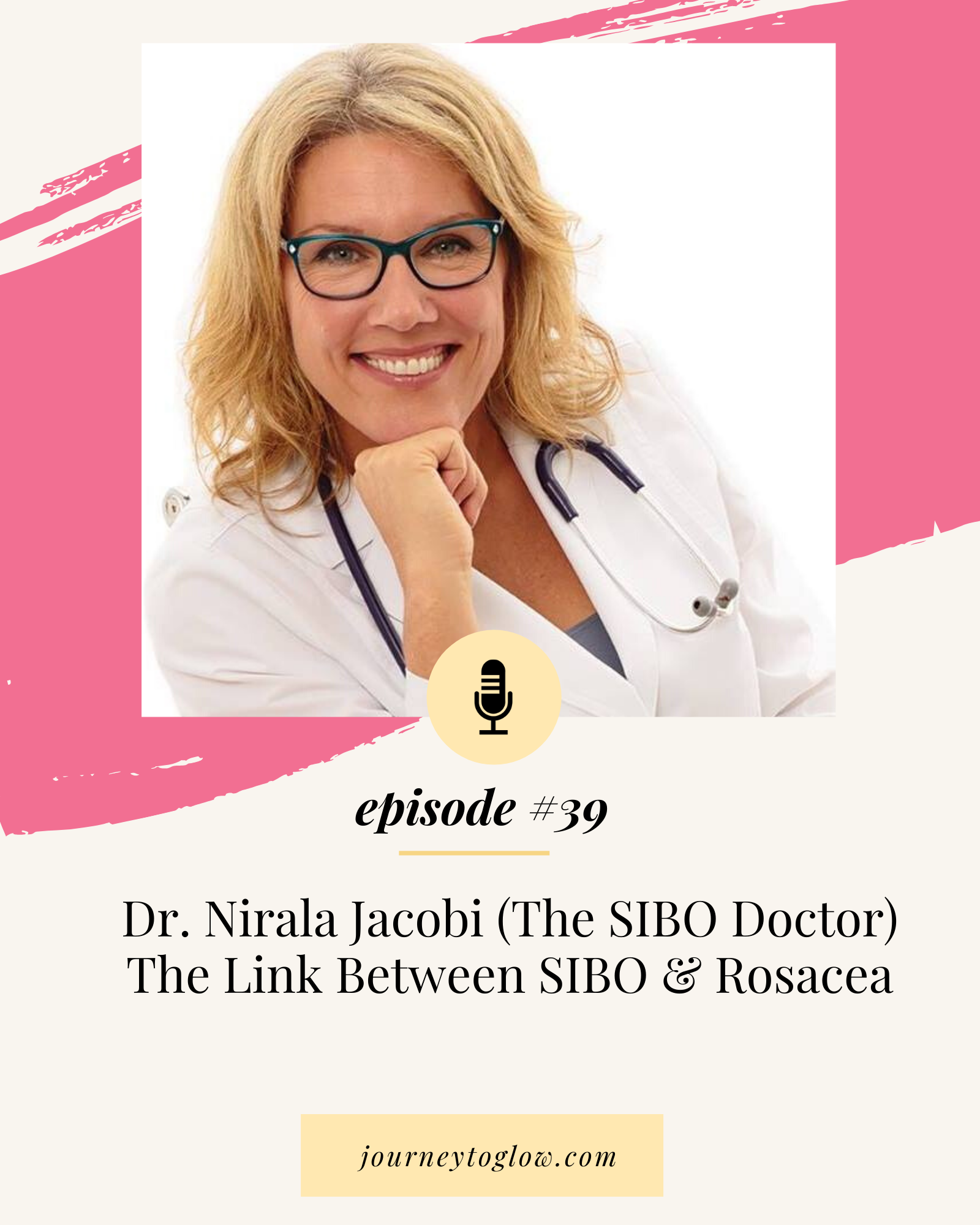 *Special announcement about the podcast*
Hi, I'm Caroline Dalia Kaliani, Functional Nutrition Practitioner, Herbal Medicine Mama & formulator of a botanical skincare line for rosacea.
A few years ago, I launched this free educational platform called Journey to Glow.
The goal? To explore natural, holistic and effective solutions for skin "issues".
In my quest to share the effectiveness of natural medicine, I interviewed over 75+ holistic skin experts (Functional Medicine Practitioners, Naturopathic NDs, Holistic Nutritionists, Integrative Dermatologists, and Ayurvedic doctors…) as well as dozens of womxn who fully healed rosacea.
The Journey To Glow podcast reached over 100,000 listeners and received hundreds of 5 stars reviews in 30 different countries. But the best part? Were the weekly emails from listeners and readers who shared they have regained hope that they could heal their skin!
Mission accomplished!
After years of making the episodes available for free on mainstream podcast platforms, we are now rethinking how we want this information to be accessed.
If you'd like to be notified of the next steps, sign up for the Glowletter at the bottom of this page.
Thank you for listening and for being on the journey with us!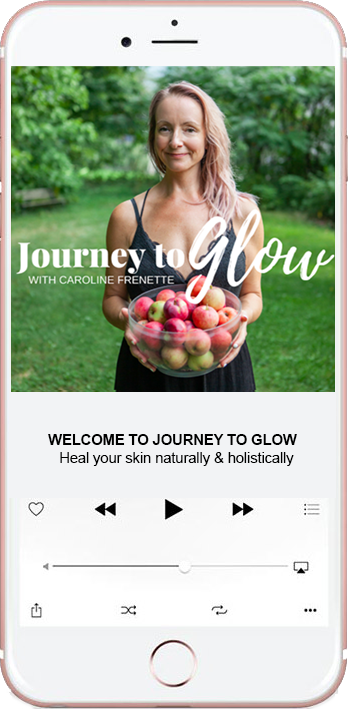 JTG #39 T
he Link Between SIBO & Rosacea With T

he SIBO Doctor Nirala Jacobi
In this episode of the Journey To Glow podcast we talk to Dr. Nirala Jacobi about the possible causes for SIBO and the connection between SIBO and rosacea.
About our guest
Dr. Jacobi is Australia's leading expert in the treatment of small intestine bacterial overgrowth (SIBO), a common cause of IBS. She has 20-year clinical experience as a Naturopathic Doctor and specializes in functional digestive disorders and is the medical director of The Biome Clinic as well as SIBOTest.com. She graduated from Bastyr University in 1998 with a doctorate in Naturopathic Medicine.
In this episode of the podcast Journey To Glow founder Caroline Frenette talks to Dr. Nirala Jacobi about:
What is SIBO
The different causes of SIBO
Symptoms that may point to SIBO: affected motility , hypothyroidism, stealth infections (ex. Lyme)
Digestive deficits in hydrochloric acid and SIBO
The impact of medication on the gut Medications
How food poisoning may trigger SIBO
The link between SIBO and rosacea
Is the breath test effective?
Other tests to consider
Finding the root cause of SIBO
Is stress a factor in Sibo?
Why looking at the gut is crucial when you have skin issues
The stress skin connection
Symptoms of leaky gut
If you enjoyed this episode you will love SIBO Made Simple with Phoebe Lapine.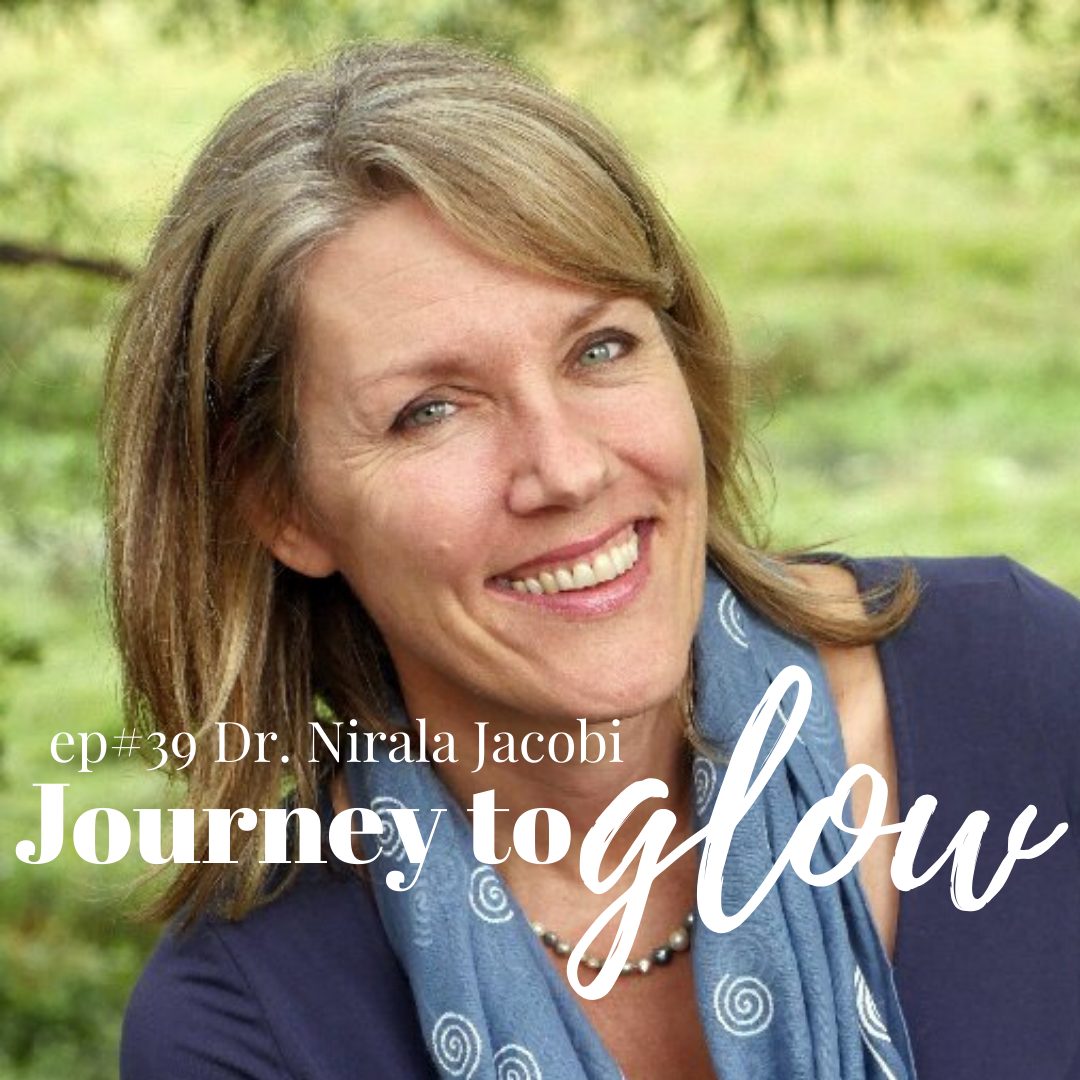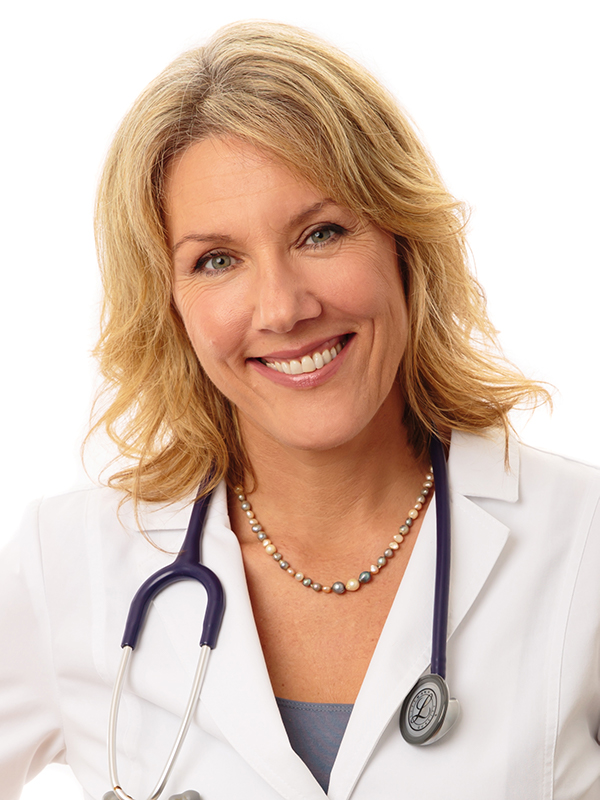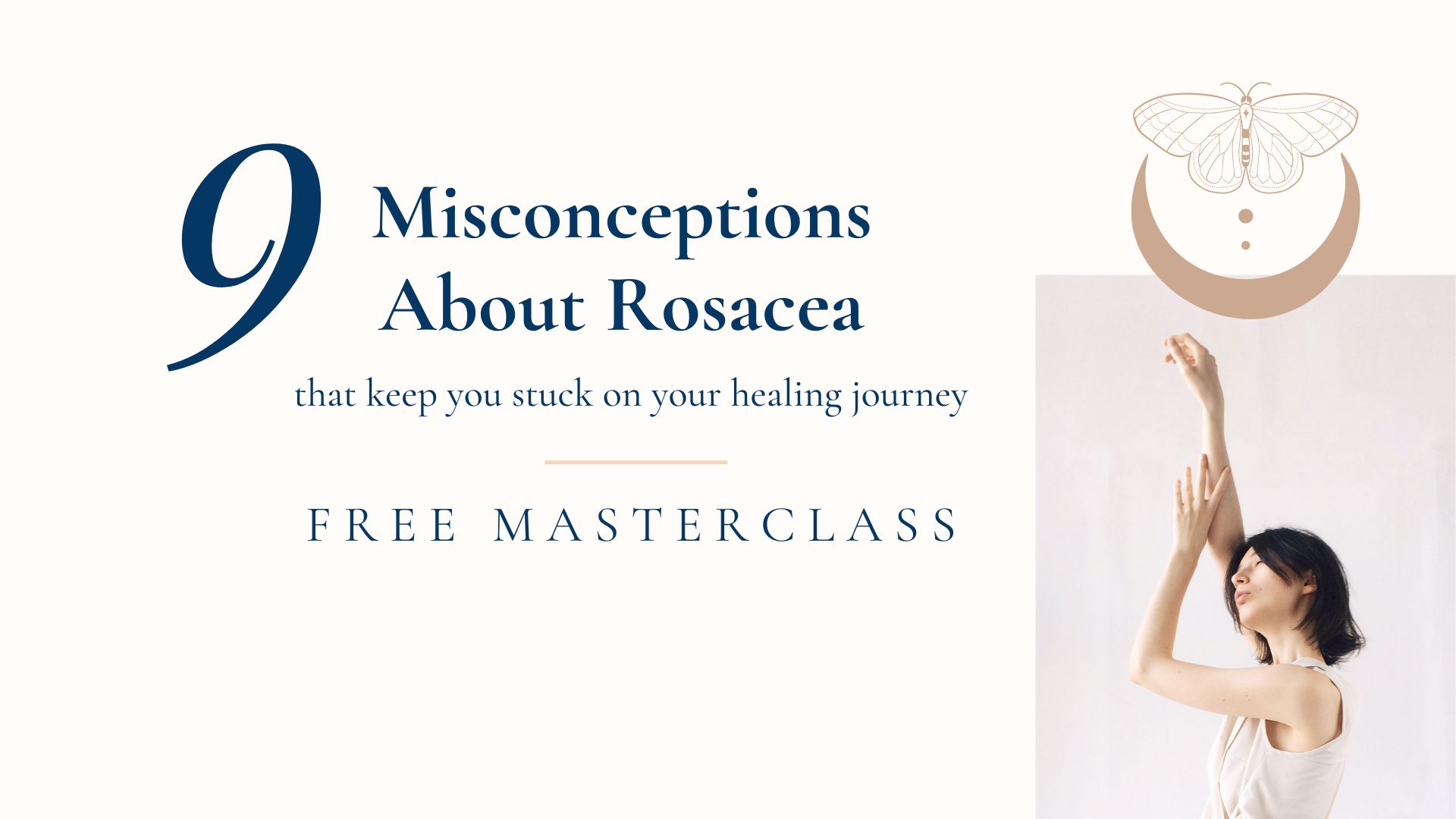 Get FREE access to a 30-minute masterclass where you'll explore 9 misconceptions about rosacea and how to create momentum on your healing journey.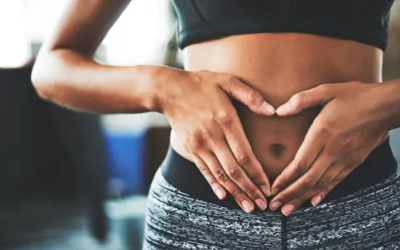 Exploring the Root Causes of Rosacea In this blog post, we'll explore the root causes of rosacea and the underlying factors that may contribute to its development. Please note that this is not a deep dive but an overview. Rosacea is characterized by redness, visible...
The Glowletter
Get the best of Journey To Glow delivered straight to your inbox!
Delicious skin nourishing recipes, the best in clean beauty, upcoming skin detoxes & challenges, tips from holistic skin experts and real women stories to inspire you on your journey to glow!