A one of a kind, 5-week, group coaching program where you'll learn the foundational pillars intrinsic to healthy skin and ignite your body's full healing potential.
Tara: 
"After living with rosacea for over 20 years, I had given up on the possibility that my skin could be clear again. 
Like most people, I'd bought into the belief that rosacea was incurable and that nothing could be done except use medication to "suppress" the symptoms.
Slowly, my rosacea got worse, to the point where I couldn't wear makeup anymore because my skin was so inflamed, flaky and my pores were enlarged. Wearing foundation made my skin look and feel absolutely awful (it even burned….), so I sucked it up and showed my red face to the world.
One day, I walked into my clinic, and to my horror, my assistant yelled out: 
"Dr. O'Desky! What's wrong with your face?!"
I felt ashamed and hurt. But that day, I woke up from a reality I just wasn't willing to accept any more.
I just couldn't ignore it anymore, I had to do something about my rosacea.
But what?!
There were no maps to healing rosacea. In fact, no one seemed to know WHAT to do to heal this so-called "chronic" skin issue!
But I refused to believe there wasn't a solution.
So I put on my detective hat and set out to find out the best, most effective way to heal my skin naturally and holistically from the inside-out.
I researched everything I could find on the topic of gut and liver health, and the role they play in achieving clear glowing skin. 
I learned about demodex mites and how they were more prevalent in rosacea patients and what could be done about them.
After hundreds of hours of research, I realized that rosacea (and acne, eczema, psoriasis, and dermatitis) are not actually skin issues but systemic inflammatory issues.
I started putting the pieces together: the role of food, the importance of detoxifying the body, why proper elimination is absolutely crucial (and why most of us get it wrong!), and how to heal the gut and support the liver in the process.
To my amazement, the changes I implemented started to work.
I healed my gut and cleared my rosacea, within 2 months.
I couldn't believe it.
Not only did my rosacea go away but the tone of my skin changed.  My mom was the first to notice I was no longer pink!!
So now, of course, I want to share everything I've learned to help others heal their skin.
Friend, if you have rosacea, I want you to know that you too can reclaim your clear, glowing skin.  
Hear me: you are not doomed to live with this skin condition for the rest of your life.
You can learn (and apply) simple and effective principles that will become the foundation your healthy skin is built on."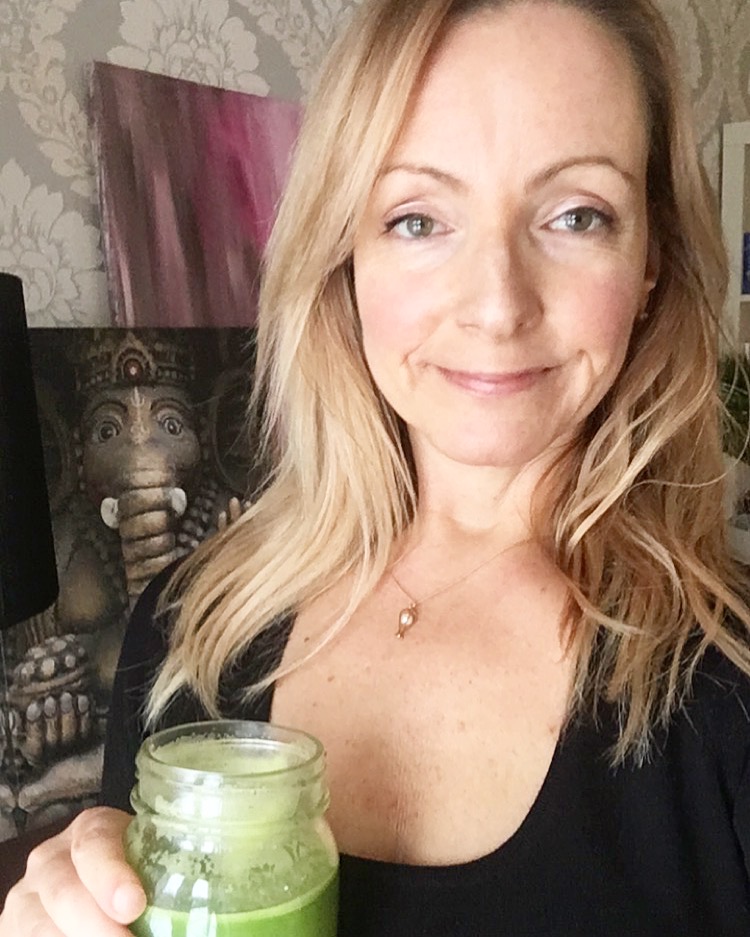 Caroline:
"When I heard Tara's story, a light bulb went off.
I realized that everything I'd been doing on my journey to glow was right.
I was eating the right foods, doing the right cleanses, taking the right supplements, investing in the right functional tests, eliminating the toxic burdens in my home, using nontoxic skincare…
But I didn't have a system.
I was spending a tonne of money trying all these different things but really, I was throwing spaghetti at the wall hoping something would stick!
Did my skin improve? Sure. I have a lot less inflammation and don't break out as much as I used to.
Still, my journey to glow felt like 10 steps forward 5 steps back.
After interviewing 60+ Holistic Skin Healing Experts on the Journey To Glow podcast as well as multiple women who have fully and completely healed their "incurable" skin condition, I knew this was possible for me too.
When I met Tara, I knew that I had found the perfect partner to teach a holistic skin healing program specific to rosacea. She's done it herself, got stellar results and then tested her system with clients who reported having similar results.
So together, we set out to create a complete step-by-step system that brings the body back into balance and skin to its natural radiance.
Dr. Tara would teach the foundational pillars for clear, glowing skin and guide us on a 30-day cleanse, (yes, I'm doing this with you!) and I would bring the transformative coaching piece to help you shed old beliefs about your capacity to heal, calm the "inner inflammation" (the anger, stress, depression) and anchor you in possibility.
We'd have the first, truly complete holistic program that not only guides the participant through a deeply rejuvenating journey, but one that also offers community, accountability, and loving support.
And Reclaim was born."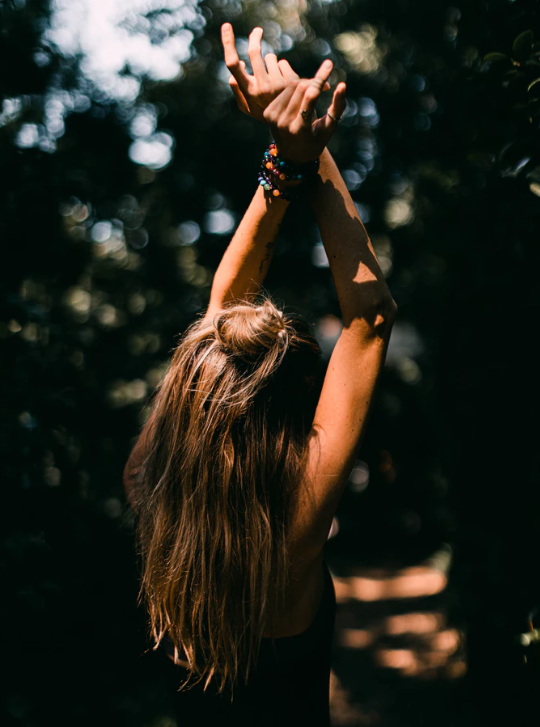 Reclaim your self-confidence
〜


Reclaim boundless energy
〜


Re-ignite your body's capacity to fully heal
〜


Reclaim your clear glowing skin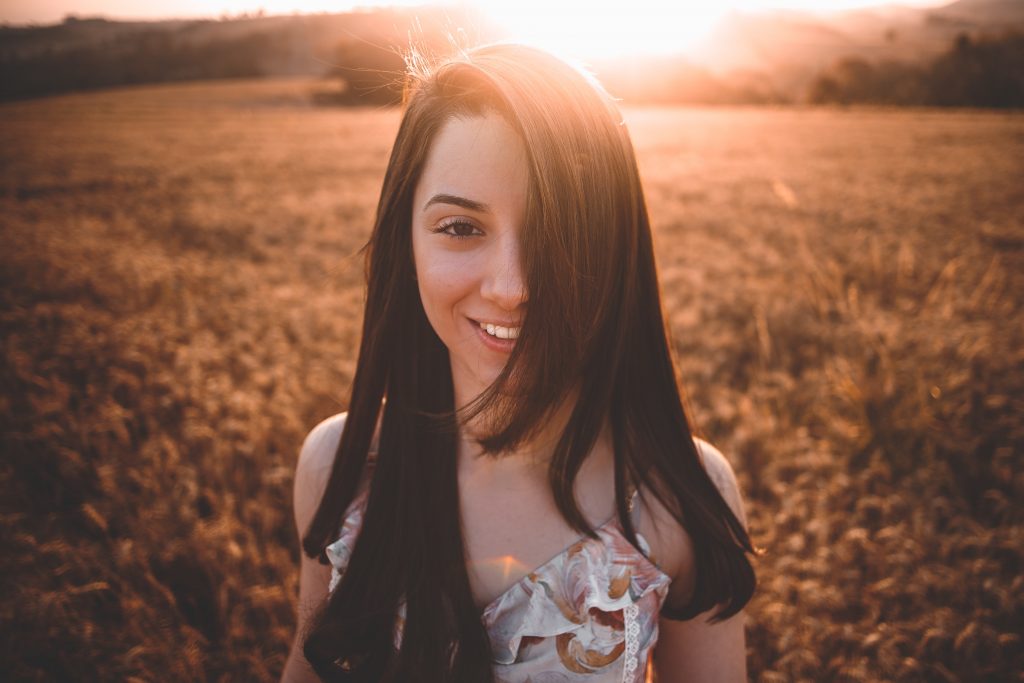 So what is Reclaim exactly?
Reclaim is a 5-week group coaching program paired with a 30-day cleanse + supplements protocol so you can start seeing results right away.
Every week, you'll access an online module where you'll learn the pillars for healthy, glowing skin taught by rosacea expert Dr. Tara O'Desky. The content is delivered on video as well as PDFs + MP3s for an optimum learning experience.
There's also 4 live Zoom calls where you can ask Dr. Tara and Caroline any questions about the cleanse, pillars or mindset. These calls are an opportunity to connect with the group and your guides, Caroline & Tara, and stay motivated!
Best of all, Reclaim is a container where you can connect with like-minded Souls who are also on their journey to glow. (Because don't we all need a little support right now…?!)
The program is designed to address rosacea specifically, but anyone with a persistent skin condition can benefit from the system we will teach.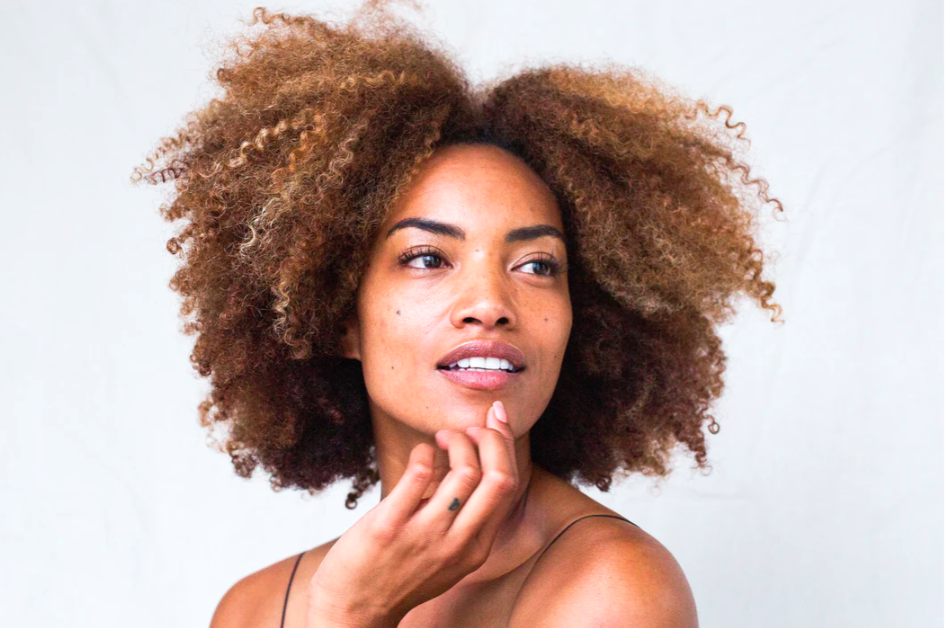 As opposed to buying a book or go-at-your-own-pace online course (where most students lose motivation and drop out all together), Tara & Caroline will be there to support you for the duration of the program.
You'll be able to hang out with Tara & Caroline through live Zoom video calls as well as interact with them in the FB group. The only way to work with Dr. Tara right now is through this program, so if you have any questions you've been burning to ask a rosacea expert, this is your chance. (Can't make the call? You'll send your question ahead of time via email!)
We've also designed this program to provide a clear, step-by-step guide to cleansing & supplements specifically for rosacea & skin issues. (If you've ever looked for this kind of information before, you know that there's nothing out there that specifically addresses healing rosacea naturally while giving you a roadmap.)
Unfortunately, for most of us, clean eating is not enough to clear our skin. There's a strategic cleansing method that delivers optimum results, and this is what Tara will teach you. Combine this roadmap with a strong understanding of the pillars for healthy skin and you'll be armed with information you can use for life.
Lastly, all of us who have suffered from skin conditions know the emotional toll it can take. Reclaim will guide you to reconnect to your body's innate wisdom: your inner healer.
You'll learn powerful intuitive tools to help you understand your body (and skin's) messages and be guided on an inner journey where you'll reclaim the parts of yourself that have been lost or abandoned on your journey to glow.  You'll also learn a new way to look at stress, depression or anxiety so it doesn't have to take over your life again.
To fully heal, we must look at the emotional, spiritual as well as physical aspects of ourselves. Reclaim is a safe and sacred container for this exploration.
This program is for you if:
You've been trying to figure out how to heal your rosacea naturally on your own but are confused by the amount of information available online. You'd like a MAP, please and thank you.
Like Caroline, you've been trying all-of-the-things but haven't seen long-lasting results. You could use the guidance of a holistic rosacea expert and a system that teaches you the pillars of clear, glowing skin.
You feel called to a natural, holistic approach healing rosacea and your intuition is nudging you to explore what it truly means to heal from the inside-out.
You have a feeling that for you there's an emotional component to look at and you want a safe and sacred space to dive into this exploration.
You've been feeling alone (and slightly frustrated) on your journey to glow and could use the support of a loving, non-judgemental community.
*Please take a moment to read the Q&A at the bottom of this page, they will guide you further in your decision if RECLAIM is for you or not..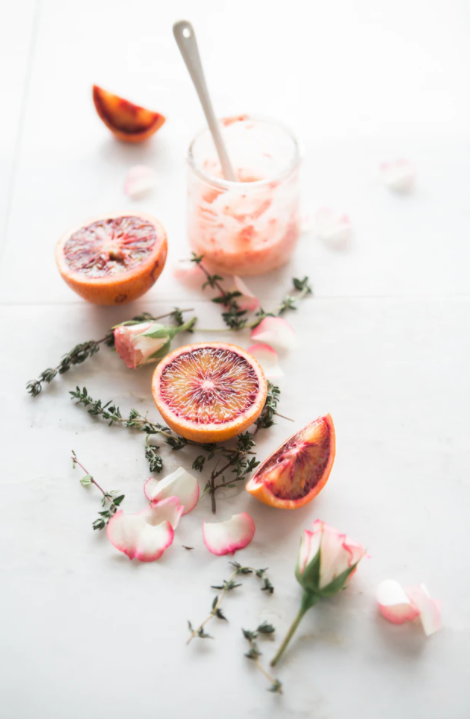 Reclaim includes:
✔ A 30-day rejuvenating cleanse guided by our Holistic Skin Healing Expert, Dr. Tara O'Desky
✔ The 6 foundational pillars for clear, glowing skin taught by Tara & Caroline in short video formats (also available in MP3 format so you can listen on the go)
✔ A 14-day mostly plant-based meal plan to guide you during the cleanse + delicious recipes that will nourish & delight
✔ A recommended supplement protocol to accelerate your results
✔ A beautiful guided visualization to help you awaken your inner healer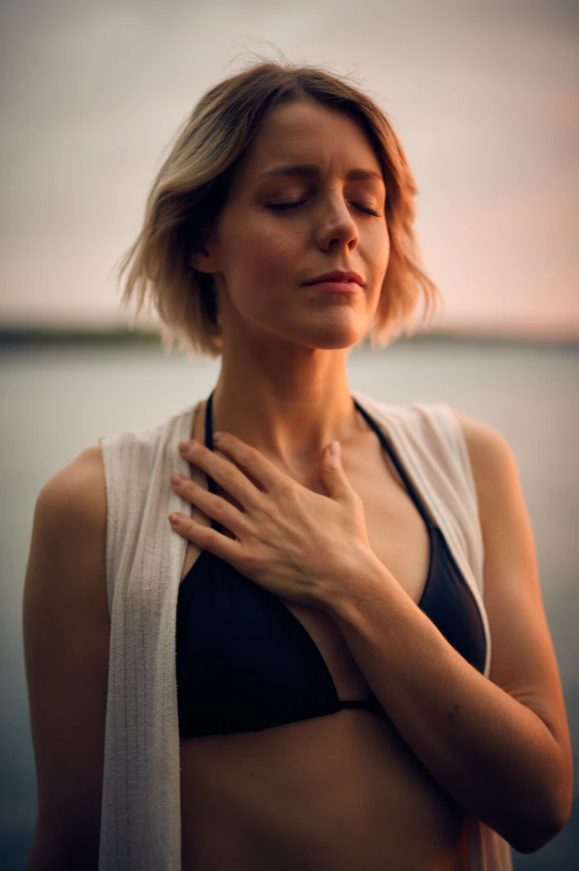 You'll also get:
✔ 4 (60-minute) live calls with Caroline & Tara where we'll dive deeper into the pillars and answer any questions you may have. We'll also explore emotional healing and how to shift out of stress, anxiety, depression or anger so you can feel lighter, happier and more expansive on your journey to glow 
✔ A private FB group where you can share your personal journey, milestones, skin transformation, recipes, insights…  Most importantly, this FB container is a safe and sacred haven for you to feel heard AND inspired by a community of like-minded Souls gathered to learn and support each other from a loving, non-judgemental place
Start date: Friday November 13th 
We'll start Friday Nov 13th, with a 12pm eastern prep-call where we'll share how to set yourself up for success. This call is both practical (how to make the most of the program) + you'll set clear intentions for this transformative journey.
The follow up calls are:
Week 1: Wednesday, November 18th, 12 pm eastern
Week 3: Wednesday, December 2nd, 12 pm eastern
Week 5: Wednesday, December 16th, 12 pm eastern
The calls will be held on Zoom video and (technology willing) recordings will be available within 24 hours should you be unable to attend live.
(We do encourage you to commit to showing up live if you can. Community is a critical success component of this program and showing up for yourself and others will cement your intentions for the program.)
Cost: $297USD
*If you live in Canada taxes will automatically be added.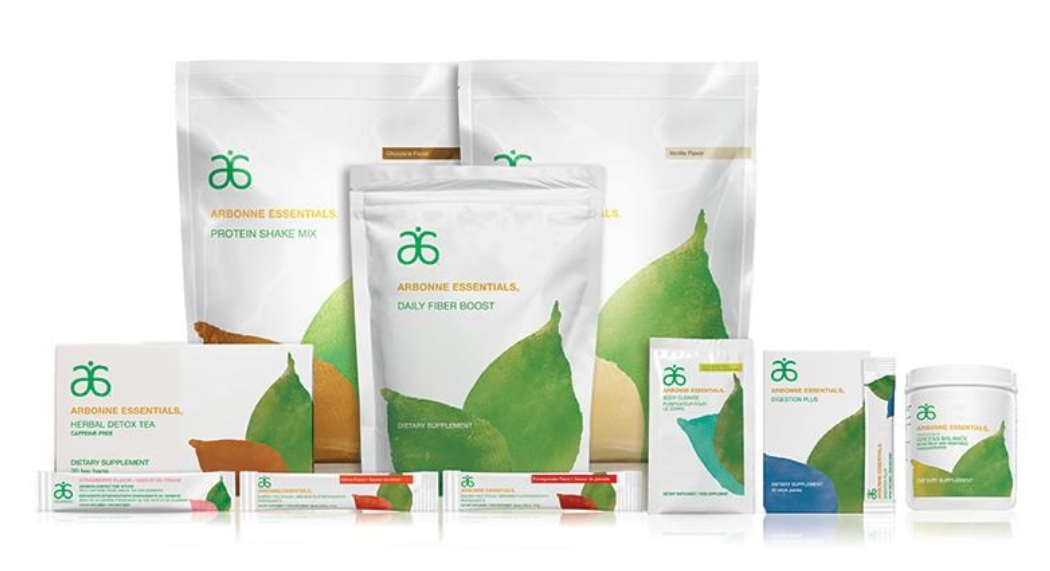 To optimize your results, we suggest adding a supplement protocol catered specifically for the cleanse.
Dr. Tara has done extensive research to find the best supplements to support the cleanse and recommends the Arbonne Essentials® Special Value Pack.
Cost: $266.40USD (valued at $444) for a 1-month supply
*Once you've registered to the program, you'll get in touch via email to purchase your supplement kit.
Please note: You do not need to invest in the recommended supplements to join the program, this is entirely optional.
Got questions about the supplements kit? Email Dr. Tara by clicking the button below.
Dr. Tara O'Desky grew up in a small town surrounded by forests, wildlife, herbs, perennial gardens, vegetable gardens and chickens.
She learned at an early age the importance of medicinal herbs and living a sustainable life.
She graduated Magma Cum Laude from Fairfield University in 1997 with a Bachelor of Science in marketing and studio art.
While working in Boston, she continued to pursue her interests in nutrition, natural healing and herbal remedies. After a few years in the business world, she knew it was time for a change. She began medical school at the University of Bridgeport College of Chiropractic, and was the recipient of the Charles G. Berwind Foundation scholarship, which supports students pursuing goals in medical and science fields.
Dr. O'Desky graduated in 2003 and began practicing in Massachusetts, treating a diverse group of patients of all ages. She has focused her career on nutrition and whole food supplementation, medicinal herbs and holistic healing.
In 2019 she healed her own rosacea after 20 years of ineffective treatments and medications. She has since helped countless patients with rosacea and other afflictions after developing her own holistic program for chronic skin conditions.
Dr. O'Desky lives outside of Boston with her husband, two daughters, a Siberian cat, and a dwarf hamster. When she's not working, she also enjoys gardening, painting and a newfound love of cooking.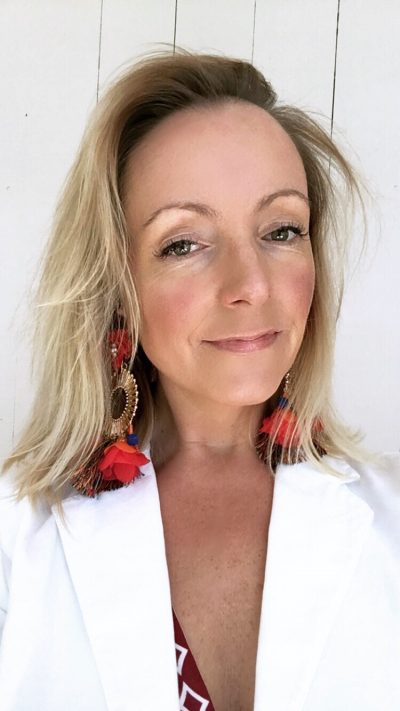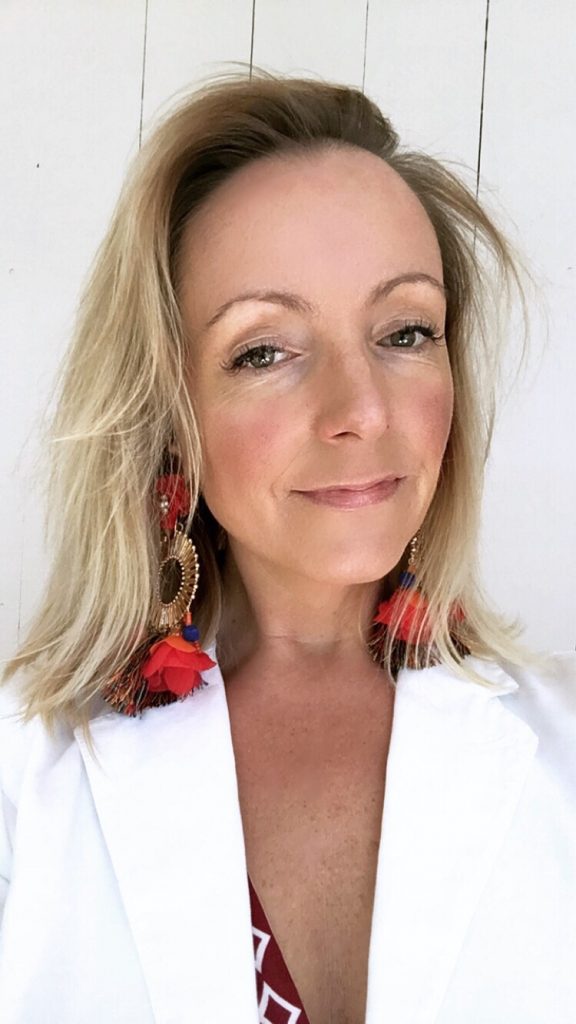 Caroline Frenette — Certified Advanced Transformative Coach® a.k.a. Supercoach — is the owner of an international coaching and consulting business dedicated to helping entrepreneurs create a thriving business that supports their ideal lifestyle.
After spending thousands of dollars on treatments and expensive beauty products — and being nowhere near her goal of having clear, radiant skin — she realized that, in order to heal rosacea, she'd have to take the healing process into her own hands.
Caroline started researching everything she could to find natural solutions to heal her skin and quickly realized that there's wasn't a high-quality educational platform that focused on the subject. So she created it. 
Caroline founded Journey To Glow to provide education, empowerment and support to womxn worldwide wanting to heal their skin holistically and naturally. 
When she's not cooking organic food or stand-up paddle boarding, Caroline geeks out on making curated essential oil blends for her clients and friends.
She lives on Abenaki land in so-called Quebec, Canada, with her fiancé and fur-babies.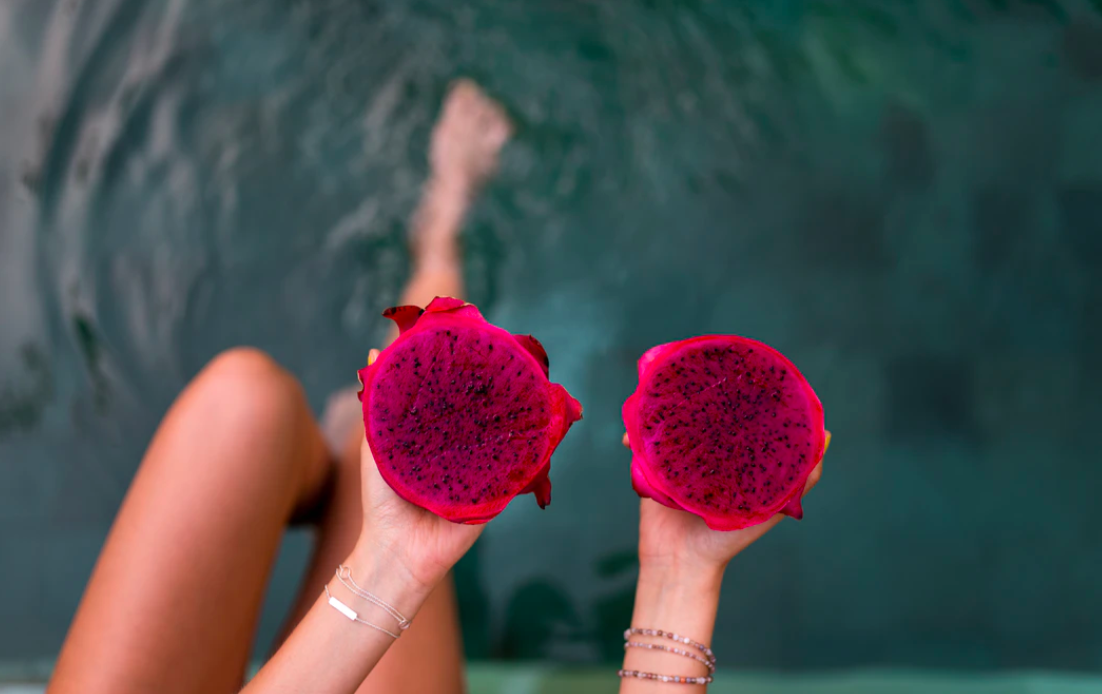 Praise from Dr. Tara's Clients
"I actually went to the dermatologist recently and they loved how good my face is looking. They had 3 doctors and estheticians in there looking at my skin!" Priscilla V.
"About two weeks ago my skin finally turned a corner. I still get a bump or two here and there but they don't last, and they're very small and probably not noticeable to most people. My skin looks and feels much better! Although it seemed to take me longer than 90 days to see all the results, I'm glad I stuck with it." Natalie S
"I'll forever be grateful for meeting you. You've been a godsend who really helped me to see and understand my rosacea. You've changed my life. I'm no longer on any medication, not even a pill. I'm still continuing everyday to heal my body and gut naturally. I don't use chemicals, and even do this with my kids now. So YES I think you should totally run with your idea cause you're AMAZING and have helped me so so much. My skin looks amazing now and that's thanks to you." Bob C
"I just wanted to reach out and say thing you. I was having a hard time with this condition and you were a light lending hope. I'm going to keep spreading your website on all these blogs and social media outlets. I think you are completely correct about the gut. I have been diagnosed now with neurogenic rosacea but I believe it still all started in the gut with antibiotics, steroids, etc. I've cleaned up my diet and have figured out some better coping mechanisms. Thank you again for lifting me up!" Danielle L
"I am just amazed at how diet just turned things around for the better for my daughter. You have been a wealth of information to me and your kindness and sincere desire to help is what has been the most helpful. You are a true gem. "
"I think you helped with one of my biggest issues which was the demodex mites. My skin ended up improving so much thanks to your advice." Cassandra R
"I love that I am eating more fruit and veggies and that has boosted my metabolism 100%. I feel happier and almost light on my feet. Cut coffee down to one cup a day with unsweetened almond milk and have been drinking roasted dandelion tea when I feel like coffee. So far so good. I noticed my periods this month weren't as intense. I definitely know this is a good changes. The best thing was when my son mentioned on a couple of occasions "Mum you seem happier." That on its own encourages me to keep going." Naz B
Disclaimer:
As the creators of RECLAIM, Dr. Tara O'Desky and Caroline Frenette want to be clear that they are not promising any results or that you will heal your rosacea or skin condition during the program or after.
Results from following the information taught in the program will vary from participant to participant.
The information contained in RECLAIM (The Program) is not intended as, and shall not be understood or construed as, medical or health advice. While the professional at the Company address health issues, the information contained in RECLAIM (The Program) is not a substitute for medical or health advice from a professional who is aware of the facts and circumstances of your individual situation.
By purchasing the program you agree to our terms and conditions, disclaimers & privacy policy.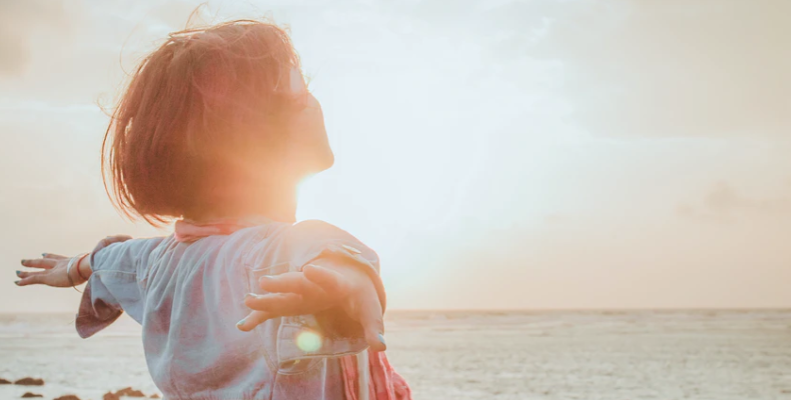 I've tried everything, nothing's worked. I doubt Reclaim will help.
We hear you.
Truth is, when we get discouraged and believe "nothing will work" or "we're the exception to all the rules" or "why is it working for others but not for me!", the real work is shifting our perspective so we can be open to finding the right solutions and not giving up on ourselves.
Thankfully, Reclaim is not just a cleanse + a system resting on pillars for healthy glowing skin, it's also a container where inner shifts happen. With one insight, your whole world can change: what was impossible now becomes possible.
If you're curious about this kind of transformative, empowering conversation, you're welcome to join us. But only consider doing so if you're willing to wipe the slate clean (so to speak) and show up with an open mind and heart. Only then will you learn or see something new for yourself and your healing capacities.
Why add transformative coaching to Reclaim?
We've all tried to implement lifestyle changes, sustain motivation, follow good advice or create a new habit (in 21 days!). Yet, most of us fail at this outside-in approach to change.
As a Transformative & Master Intuitive Coach who's worked with hundreds of women around the world, Caroline can confidently say that there's a much better (and easier way) to create sustainable changes and inner transformation.
When we started designing this program, we knew that it would only be successful if we addressed the "state of mind" + emotional healing component.
Too many womxn (and mxn) suffer from depression, anger, anxiety or are just flat out unhappy because of their skin. And it doesn't need to be this way.
So together, we'll explore this incredible rich topic that will serve you not only during the course of the program, but for the rest of our lives.
If stress/anger/anxiety/low moods are not an issue for you, great, skip this part.
However, if your heart is calling you to deeper emotional healing, to drop the heavy load you're carrying on your shoulders (or that's burning your face), well friend, you're at the right place.
During our time together, you'll learn how to reclaim parts of yourself that need nurturing, loving and healing.
Is this program just for rosacea?
No. The pillars taught will address any inflammatory skin condition such as eczema, acne, psoriasis and dermatitis.
Can you guarantee I'll heal my skin and how fast will I see improvements?
While we're confident that the pillars we teach will greatly improve your skin & well-being, we can't make any guarantees or claims.
Some people see results quickly, others have to stick with the system for longer.
Reclaim is not about quick fixes, miraculous creams, magical pills or overnight success. It's about empowering you to take the healing process into your own hands and to feel that you're equipped with the knowledge (and wisdom) that will serve you on your journey to glow.
Can you guarantee I'll heal my skin and how fast will I see improvements?
While we're confident that the pillars we teach will greatly improve your skin & well-being, we can't make any guarantees or claims.
Some people see results quickly, others have to stick with the system for longer.
Will you cover SIBO, parasites or functional testing in this program?
Dr. Tara wanted to keep the system simple and easy to follow so we won't cover SIBO, parasites or functional testing. In the future however, we will create programs that dive into these topics. Stay tuned.
Will you cover food sensitivities?
Indirectly, yes. We'll teach you how to do an elimination diet so you can keep track of which foods increase your energy, clarity, nourishes your gut & supports liver detox, versus make you feel tired, bloated and irritable.
I have SIBO/histamine intolerances, can I join Reclaim?
Yes, but we suggest sticking to the SIBO or low histamine diet and following the guidelines provided by your doctor or functional practitioner.
Will you diagnose my skin and give me personal recommendations?
Dr. Tara is not able to give a diagnosis or make personal recommendations. But you will be armed with all the tools you need to make informed decisions should you wish to work with a doctor or functional practitioner.
What's your refund policy?
Do to the nature of the program, all sales are final and we do not offer refunds.
Is this for womxn only?
We welcome heart-centred mxn as well as anyone from the LGBTQIA community.
However, you should know that Caroline's coaching language centers around intuition, a return to the Divine Feminine and that her work focuses on womxn's empowerment.
The program is anchored in the intention to create a safe and sacred space for anyone to experience deep transformation.  Joining RECLAIM means you are ready and open to such work and will be mindful of the energy you bring in the group.
The best way to know if RECLAIM is for you is to listen to this podcast episode with Dr. Tara O'Desky. You'll get a feel for Tara's & Caroline's teachings.
How long do I have access to the content for?
You'll have access to the content until we relaunch again which we plan on doing mid-January 2021.
If you want to join us again for another round in January, you'll be given a discount code to join us at a special price. 🙂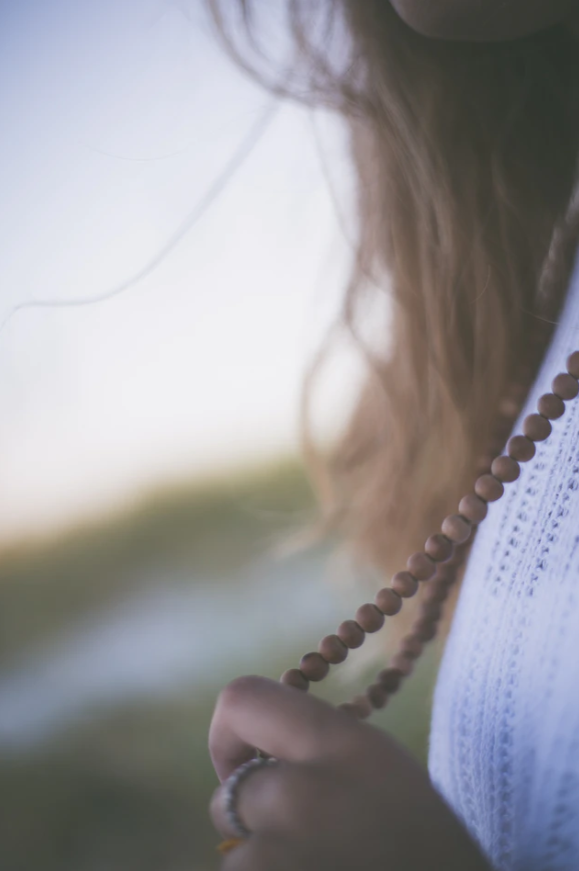 Reclaim your glowing skin
Reclaim is a ground-breaking program that we know will be a game-changer for many. We hope that you'll join in this journey of reclaiming your vitality, self-confidence and beautiful radiant skin!
If you have any questions or doubts, please do not hesitate to get in touch.
With love,
Dr. Tara & Caroline