Purchase doTERRA essential oils at 25% off
Natural & holistic solutions for you & your family
Open Your Wholesale Account with doTERRA & Get 25% Off
Ready to get your hands on the essential radiance oils at 25% off? On this page I'll take you through the simple steps to open your wholesale account with doTERRA.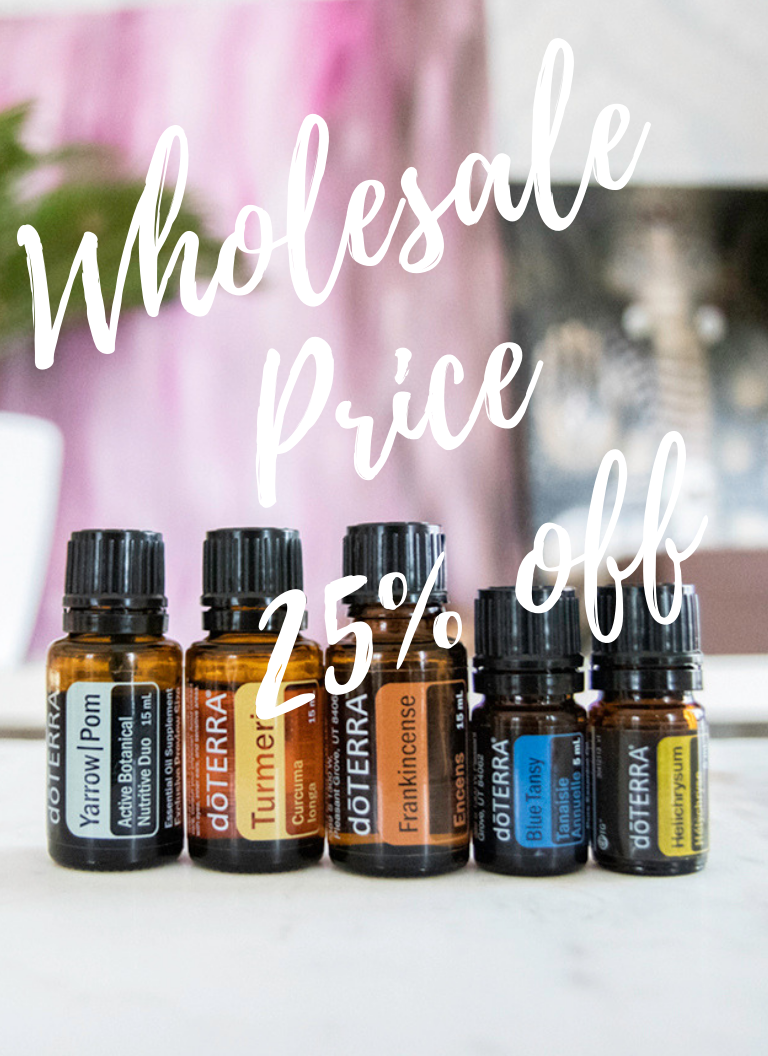 2 options to open your doTERRA wholesale account
Option #1 Buy an enrollment kit
When you open your wholesale account and purchase an Enrolment Kit (see options below) your yearly membership fee of $35 USD is waived.
I suggest the Healthy Start or the Nature's Solutions Kit.
The advantage of selecting a kit is that you'll get a bundle of oils at a fraction of the price. Plus, the kit comes with a beautiful diffuser.
Option #2
Select only the oils you'd like to purchase + pay your 35$ USD membership fee 
CLICK TO DISCOVER WHICH ENROLLMENT KITS ARE AVAILABLE TO YOU
CAN | USA | EUROPE | AUSTRALIA | NEW ZEALAND
*If you're ordering from Asia, Central or South America please contact me so I can guide you.
Click this link: mydoterra.com/carolinedaliafrenette/#/joinAndSave
Choose your country and language
Choose Wholesale Customer
(If you have questions about become a Wellness Advocate I suggest booking a 30 minute call with me to discuss if this opportunity is for you. In the meantime, start with a wholesale account and you can change it later.)
Enter your personal information. (You do not need to include your tax information as a wholesale customer so please skip this step.)
At *Enroller id*, enter my number: 6410867 then click verify (it will show you my name Caroline Dalia Frenette)
Choose your password
Click over to the next page
Select the kit you'd like to order. If you just want to start with a couple of oils instead of a kit, start typing the name of the oil in the box and it will appear for you to select it. Be sure to select the $35 introductory packet if you're not enrolling with a kit. Purchasing a kit waives this enrollment fee.
Enter your Credit Card details and process your order.
And voilà, welcome to the doTERRA family!
Send us an email at hello@journeytoglow.com and we'll promptly respond. If you don't hear back from us within 48 hours, please check your junk for our email, especially if you are a gmail or hotmail user.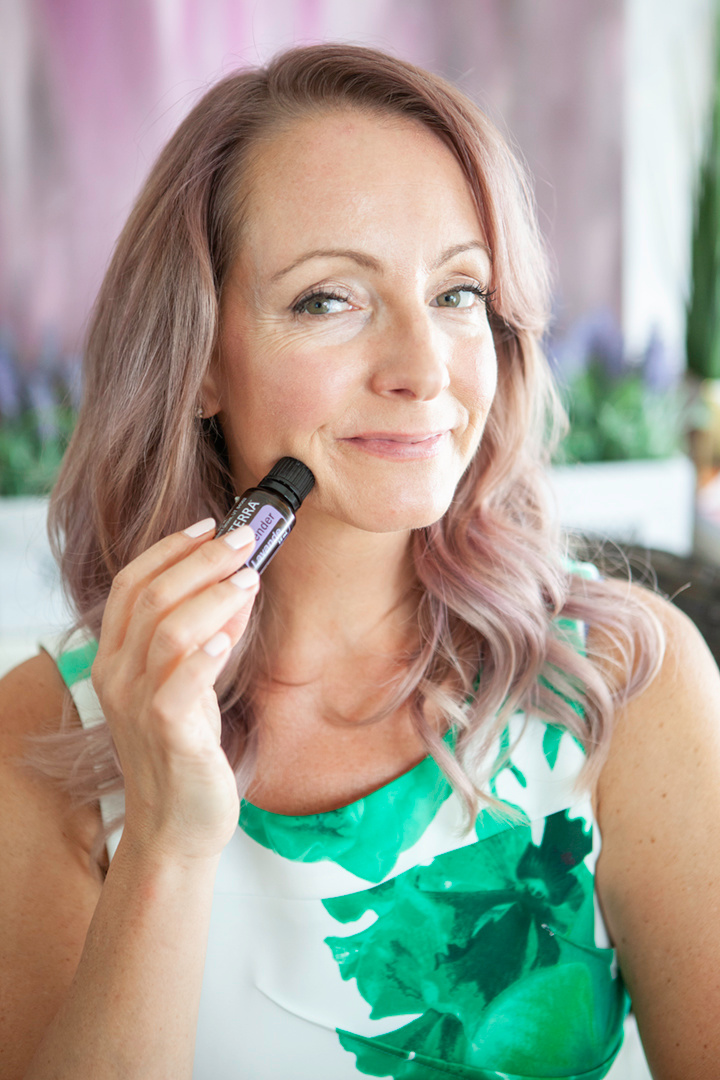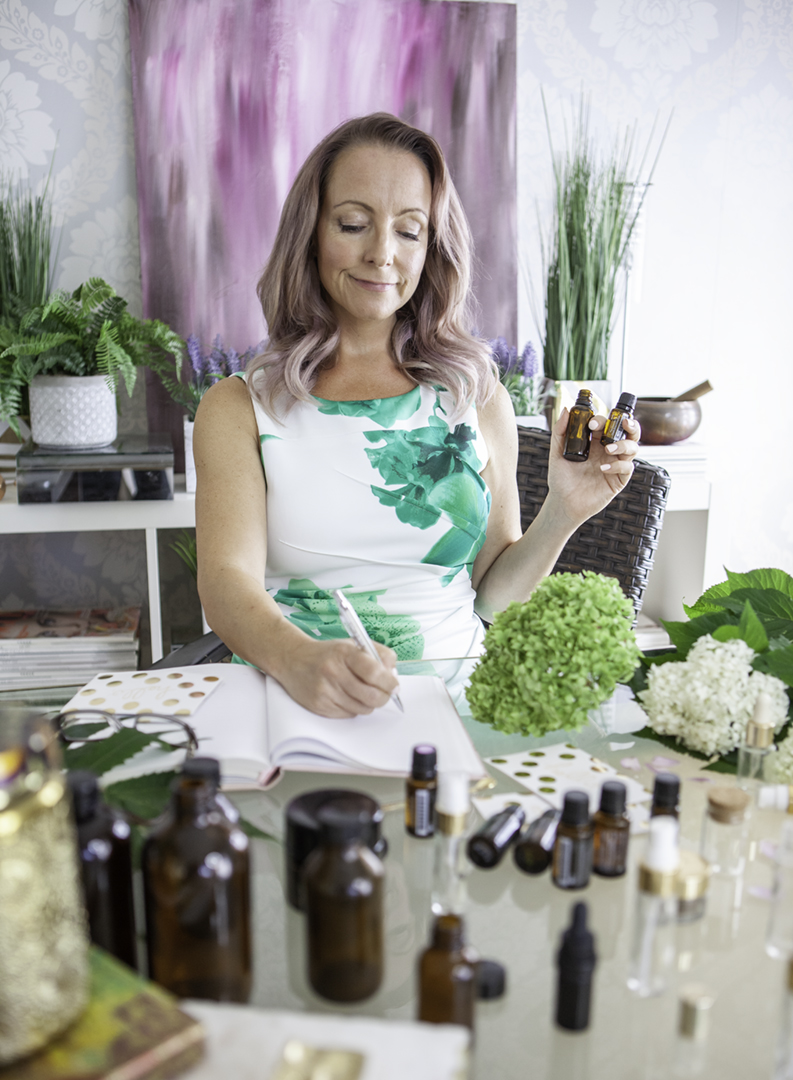 Get the (free) Essential Radiance Guide
As a green-beauty junkie, it's been my mission to find non-toxic, natural products that are high performing AND fit my skin's unique needs.
After spending thousands of dollars on products but not seeing improvement with my skin, I started researching essential oils.
I discovered 5 that targeted my skin's dehydration and inflammation, so I immediately put them to the test.
After 2 weeks of testing my own concoctions made of 100% certified pure essential oils, I noticed a huge improvement on the texture and hydration of my skin.