Expanding Rising Prospering
When I came across doTERRA, I wasn't looking to start a business; I was looking to tackle a persistent skin condition: rosacea. I was also looking for natural solutions to support my mental, emotional and physical well-being.
I'd been working with essential oils for years but had never experienced tangible benefits. That's because the oils I had been using were, unbeknownst to me, of a much lesser quality. (I came to learn later that 80% of essential oils on the market are adulterated or synthetic. No wonder they didn't work.)
It was Blue Tansy and Frankincense that led me to doTERRA, and I quickly put them to the test. The transformation and healing I experienced opened a doorway to a new realm of potent plant allies: doTERRA's 100% Certified Pure Therapeutic-Grade essential oils.
I've now been using doTERRA essential oils for over a year, and, looking back, I'm in awe of the incredible changes these oils have brought me from better sleep to more energy to banishing midday brain fog, reducing bloating and uncomfortable digestion, calming my overactive mind, soothing sore muscles after a long hike, and supporting my immune system during the cold Canadian winter.
And, of course, the oils transformed my skincare and self-care rituals.
What I didn't expect was for these oils to gently and lovingly help me shift old habits, deep-seated beliefs, and patterns that were keeping me from fully stepping into a greater potential. Entrenched habits started to dissipate — the most concrete and obvious one was letting go of alcohol for good. That may not sound like a big deal to you but, as an epicurean hell-bent on wine pairing — at every meal! — this was no small feat. Yet, letting go of wine was almost effortless.
Saying "yes" to the business opportunity
At first, I said "yes" to the oils but not the business. I had a thriving coaching practice and had just launched Journey To Glow. I was busy.
But after a few months of testing, experimenting and benefiting tremendously from the incredible generosity of the oils, I realized I was privileged to receive Mother Earth's potent medicine, and I needed to share my new allies with my friends, loved ones and the Journey To Glow community.
I took advantage of the support and (free) resources provided by inspiring, feminine leaders in my team, women who are modeling an empowered yet loving way to build an abundant doTERRA business. (This was probably one of my biggest surprises: seeing that none of the clichés we usually see in MLMs were embodied by the women and men in our doTERRA family. And this new, feminine and empowered way of leading and building an MLM business really appealed to me….)
I chose my team (Elena Brower's) and in doing so, surrounded myself with uplifters and action-takers, women (and men) who are courageously building businesses that are impacting their families and communities and, quite frankly, changing the world.
And now, here I am, inviting you to consider an opportunity that may very well bless you with incredible abundance but also change your health & life as it has mine.
Start your own doTERRA business,
join our Essential Radiance Team
If you're looking for support, encouragement or inspiration in bringing essential oils into your life and building a business sharing doTERRA's essential oils, welcome. You are at the perfect place.
So, what is the doTERRA business opportunity? Simply put it is…
✓ UNLIMITED earning potential
✓ The opportunity to collaborate with inspiring, like-minded people
✓ Freedom to work your own hours from home
✓ Free business mentoring and access training videos created by Elena Brower
✓ Access to monthly team calls with Presidential Diamond Leader Elena Brower & Platinum leader Tracy Keough
✓ Access to me whenever you have business building questions or need guidance on the next steps
✓ Being part of a fast-rising, global team of change-makers living their lives on their own terms
You'll have the opportunity to work at your own pace as well as FAST TRACK into leadership positions if you're called to rise and empower many others quickly.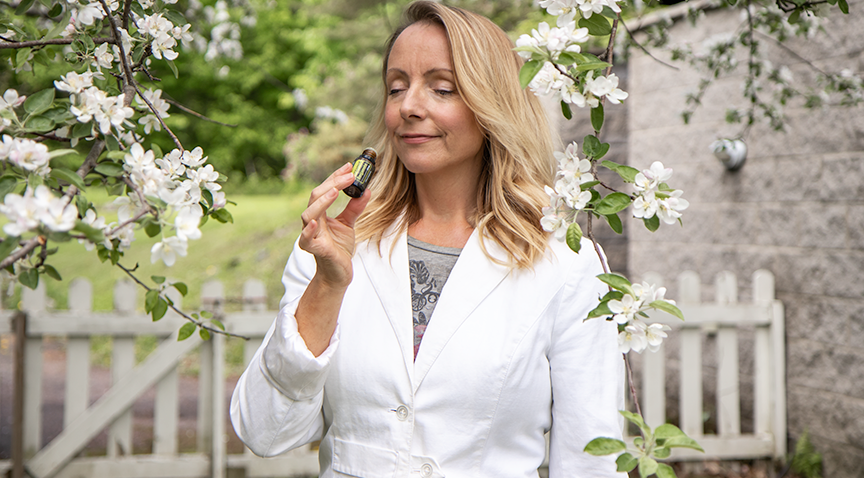 My Vision for the Essential Radiance Team
We want to create a business that…
Allows us to bring our partners home from their stressful jobs
Supports our families, be their for our kids (human or fur-babies) and supports us when "life happens"
Gives back to communities, friends, loved ones in need
Supports our great lives and gets us out of the hamster wheel or a job that's unfulfilling
Allows travel and play or what I call a freedom-based business
Enables us to be our own bosses, to lead with heart and to welcome more abundance than ever imagined
Invites other change-makers to join a powerful movement around the world
Empowers us to take our health, wealth and well-bing into our own hands
Invites us to lead with courage and disrupt the status quo
Enables us to go for our dreams, no matter how big or wild!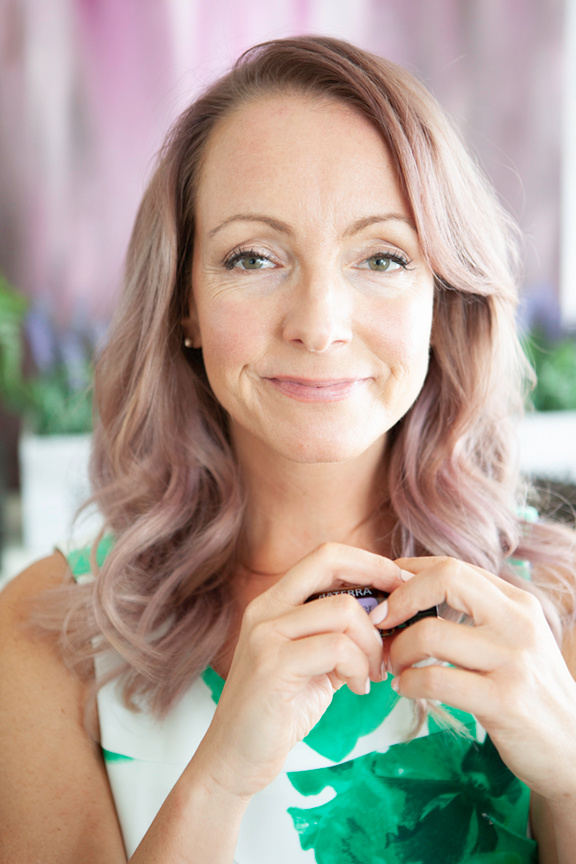 Building a doTERRA business takes consistent, inspired action. It's for you if…
You're both an action-taker and a lifelong learner
You value relationships, integrity, authenticity and kindness
You're not interested in making excuses
You get charged up by team energy but you're also a self-starter
You're interested in a better and more nourishing way to earn, lead and contribute
You want to build a six- or seven-figure business and you're unapologetic about it
You trust yourself and your intuition
When you put your mind to something, you're unstoppable; you get things done
YOU'RE THE RIGHT FIT FOR THE ESSENTIAL RADIANCE TEAM IF YOU….
Are willing to learn new skills, get out of your comfort zone and try new things and are prepared to take plenty of action
Naturally gravitate towards possibilities and opportunities rather than focusing on limitations and 'problems'
Are not afraid to fail or for people to say 'no' to you
Can quickly get over yourself; you say no to drama
Are deeply caring; you love people, and you love making new friends
Are excited to be part of a collaborative business model; when you rise, your entire team rises
THIS IS PROBABLY NOT FOR YOU IF YOU…
Tend to over-prepare and overthink everything
Quit when things get "hard"
Often experience 'Failure to Launch' due to a lack of follow-through
Tend to rely heavily on others to tell you what to do or hold you accountable
Suffer from 'comparisonitis' and spend too much time on social media looking at what other people are doing and never get to work
Get jealous of other people's success
Choose victimhood over self-responsibility; you're quick to blame life/others
If joining our vision & community of empowered change-makers sounds like a "HELL YES", you have a few options:
1. Schedule a call with me using this link.
2. Kickstart the process by purchasing some oils (see steps in the next section). I recommend starting with the Home Essentials Kit or Nature Solutions Kit.
Still need to think about it? I get it. Bookmark this page, and come back to it later, or keep on reading….
Click this link: mydoterra.com/carolinedaliafrenette/#/joinAndSave
Choose your country and language
Choose Wellness Advocate (or Wholesale Customer if you do not wish to build a business right away)
Enter your personal information. (You do not need to include your tax information as a wholesale customer so please skip this step.)
At *Enroller id*, enter my number: 6410867 then click verify (it will show you my name Caroline Dalia Frenette)
Choose your password
Click over to the next page
Select the kit you'd like to order. If you just want to start with a couple of oils instead of a kit, start typing the name of the oil in the box and it will appear for you to select it. Be sure to select the $35 introductory packet if you're not enrolling with a kit. Purchasing a kit waives this enrollment fee.
Enter your Credit Card details and process your order.
And voilà, welcome to the doTERRA family!
Why the network marketing business model, Caroline? Isn't MLM a pyramid scheme?
Great question. Let's clear things up, shall we?
A pyramid scheme is when a company is selling you something that doesn't exist; there's no actual product.
doTERRA is very much a product-based business. What you're selling is therefore very real and tangible.
Now, while most big companies pay millions of dollars in traditional advertising, doTERRA sees the value in real people and word of mouth.
As an entrepreneur with experience in the retail industry, I've seen first-hand the power of word of mouth or recommendations from friends.
See, I used to own 2 retail stores where we sold the famous Yoga Jeans. These jeans were so comfortable, SO stretchy and made your butt look so good that they constantly sold out. Now, we didn't need to advertise our Yoga Jeans because week after week, sale after sale, women would come back with their friends to buy more! We didn't need to sell, market or advertise Yoga Jeans; our customers did this for us!
When you get amazing results using doTERRA's essential oils and, like me, just can't shut up about it, word gets out. And the best part is? It doesn't feel like selling! It feels like sharing the world's best kept secret with other like-minded peeps who just NEED to get their hands on this incredible product!
So, that's one advantage….
The other big advantage is that all those savings (from not having to advertise and open physical stores) get poured back into the company to ensure the utmost quality, testing, investing in infrastructure that benefits growers and farmers, sustainable practices as well as building schools, hospitals and giving back to multiple organizations. (If you like to see a billion dollar company making it's most important value GENEROSITY, doTERRA is your new home. I've never seen founders so dedicated to giving back and making the world a better place.)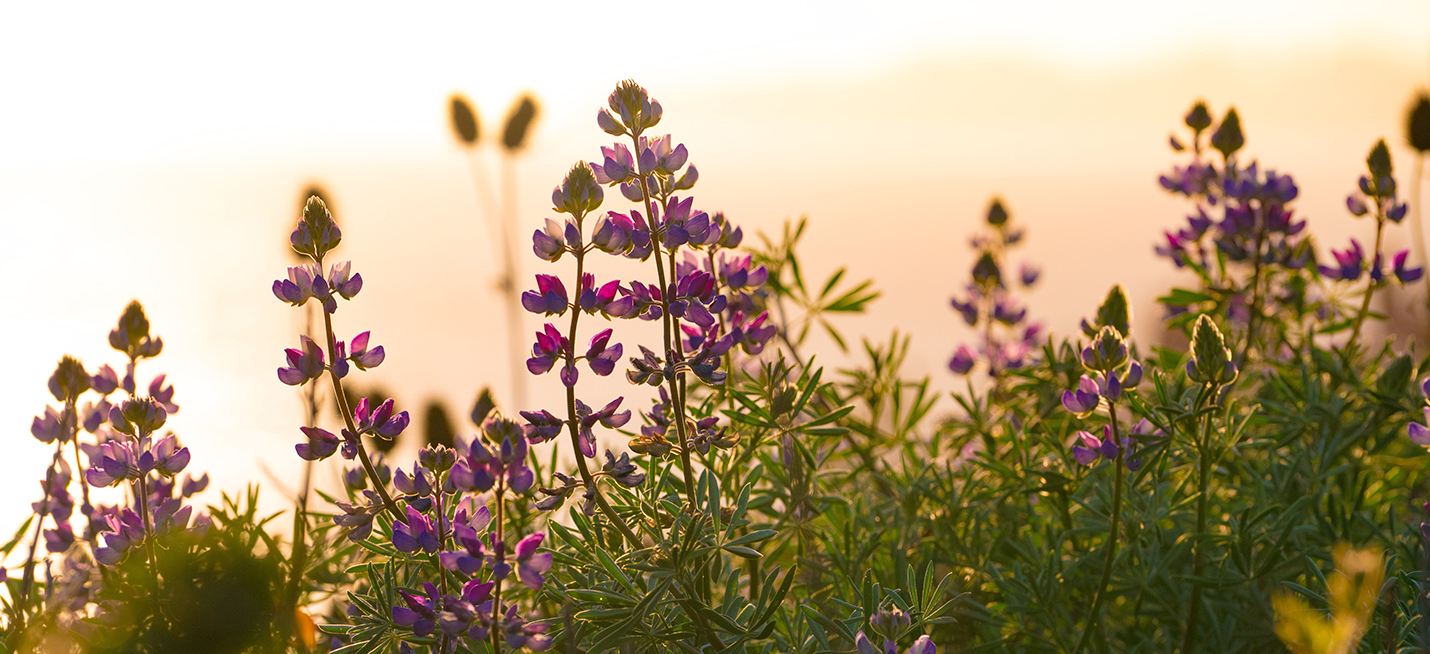 Ok, so how do you build a doTERRA business anyway?
As doTERRA Wellness Advocates, what we do is simple:
​
We share our experience
We share our knowledge
We share the incredible ways that essential oils have transformed our health and well-being
And we invite other women and men to experience the same incredible benefits of essential oils in their everyday life.
​
Having said that, I need to clarify that it's not your job to be an expert in aromatherapy. You'll want to point people to the amazing, high-quality resources we have at our disposal on our own private website and empower your clients / community to educate themselves. In the end, it's always about empowerment.
So, what does running a doTERRA business look like?
It looks different for every wellness advocate, but a clear thread would be…
1. Falling in love with the products and naturally wanting to tell people about them
2. Teaching in-person classes / workshops / hosting oil parties or webinars to people who are excited to learn about natural wellness solutions
3. Doing one-on-one calls
4. Continuing your own education as you grow personally and professionally
5. Inspiring people just like you to take their health and wellness into their own hands
Do that consistently, and you've got yourself a beautiful doTERRA business.
By the way, you should know that there is NEVER any pressure to build your business or make sales, only encouragement to step into greater possibility for yourself.
​
Everything we do in the Essential Glow Team comes from genuine passion, integrity and the desire to make a difference in the world — and actually get paid doing what you love.
You should also know that…
​
doTERRA has the most generous compensation plan of any network marketing company, and the reason is simple: doTERRA WANTS YOU TO SUCCEED.
Here is a look at what these ranks mean and their average income: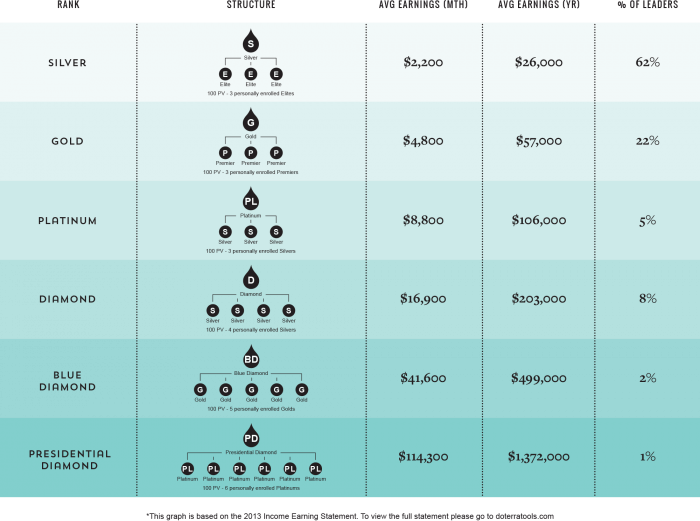 You should also know that you don't need to have a background in public speaking, business, aromatherapy or natural health to be successful in this business. All you need is passion, a genuine interest in natural wellness, and willingness to step out of your comfort zone.
​
Essential oils are booming right now with more and more people wanting to switch to natural solutions and overhaul their wellness, and doTERRA has, without a doubt, the best and purest oils on the market.
There has literally never been a better time to be a part of this incredibly empowering movement​.
If you are ready to join hands and collaborate with me in this incredible business, let's get started!
You can reach out via email at hello@journeytoglow.com, book a 1×1 call for guidance on your first order (I'll also answer any questions you have about the business opportunity) or grab your oils now to fast track your way to conscious abundance.
Once you've purchased your oils, you'll receive a welcome email from me with some amazing resources to get you started. (If you don't see an email from me within 48 hours, please check your junk or "OTHER" folder, especially if you use gmail, hotmail or yahoo.)
From there, if you wish, we'll set up a one-on-one call (on video, please, so we can meet 'face to face'!) to dig deeper into your goals and how to start building your essential oils business.
When you join the Essential Radiance Team, you'll have me as your personal business mentor (a business coach and longtime entrepreneur) and you'll get access to all the training you need to succeed.
(These trainings are free of charge, by the way but, of course, you'll need to invest your time and energy to succeed!)
 I look forward to welcoming you to the Essential Radiance Team! Caroline, XO