Essential Oils To Boost & Protect Your Immune System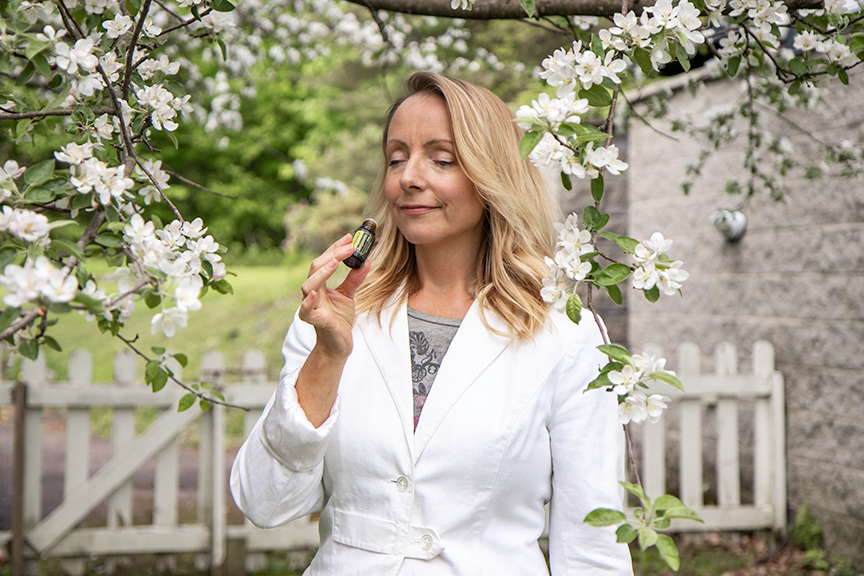 The moment in history we're collectively living has a valuable lesson for us: our sense of control over the outside world is an illusion. If that thought is difficult to sit with, remember that the power to unlock health and vitality in body and spirit always resides within you. 
Now, more than ever, we have easy access to powerful plant allies that can be shipped right to our door. From functional mushrooms, to supplements and, my favorites, essential oils. 
Here are simple and effective essential oils that will support your immune system during this challenging time.
On Guard Essential Oil (The Protective Blend)
On Guard is doTERRA's proprietary essential oil blend which provides a natural and effective alternative for immune support when used internally.*
As one of doTERRA's best-selling essential oils blends, it protects against environmental and seasonal threats with essential oils known for their positive effects on the immune system when ingested.*
On Guard can be taken internally to maintain healthy immune function and support healthy cardiovascular function.*
It can also be used on surfaces throughout the home as a non-toxic cleaner. It's gentle enough to use if you have human and kids and furry-kids but powerful enuogh to kill germs.
Tip: keep a few bottles of Onguard around the house, specifically the bathroom, kitchen and in your farmacy.
Primary Benefits
• Supports healthy immune and respiratory function when used internally*
• Ingest to support the body's natural antioxidant defenses*
• Use internally to promote healthy circulation*
• Energizing and uplifting aroma
Ingredients
Wild Orange Peel, Clove Bud, Cinnamon Leaf, Cinnamon Bark, Eucalyptus Leaf, and Rosemary Leaf/Flower essential oils.
Aromatic Description
Warm, spicy, camphoraceous, woody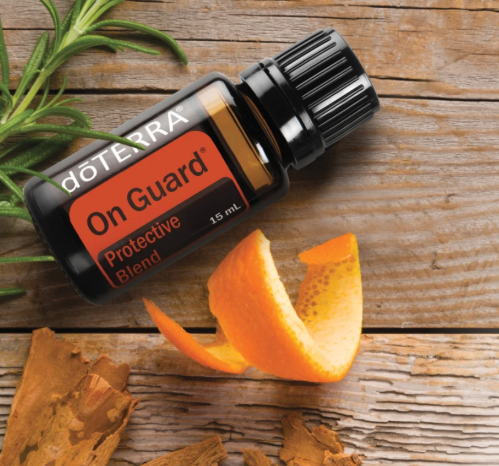 Other oils I use everyday:
Self-care practices:
Pour 2 drops of your favorite essential oil in the palm of your hand and breathe deeply.
Move in whichever way calls to you: yoga, jogging, a walk in nature…
Lay down on the earth if you can, feel its loving, supportive energy
Cuddle with loved one or a pet #magical
Spend time doing what matters most to you: painting, writing, cooking, napping…
Do a digital detox!
If you do not have a doTERRA account and would like to purchase these products at 25% off, follow the simple steps on this page.
Why I chose doTERRA 100% Pure Certified Therapeutic Grade Essential Oils 
When I discovered doTERRA essential oils, I had no idea that I'd found precious allies that would support my emotional, mental and physical well-being.
I now use essential oils everyday in my skincare, my morning rituals (have you tried cardamon essential oil in your coffee?!), to banish brain fog mid-afternoon with a drop of peppermint and I enjoy the soundest of sleep thanks to a few drops Serenity in my bedside diffuser.
And can I just take a moment to brag here and say that I have NOT gotten a cold since using our powerhouse called OnGuard? Yep, that's right.  I support my immune system by using certified 100% pure therapeutic grade essential oils. (Purity is CRUCIAL. Don't expect results from cheap, untested oils.)
I've transformed my pharmacy into a natural farmacy.  And best of all? IT WORKS.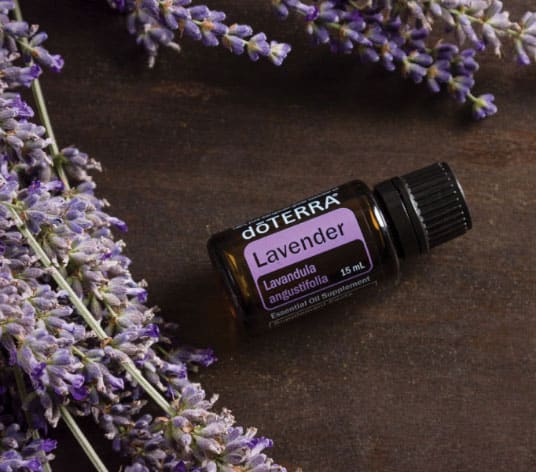 Our Beauty Junkies
Recommend
shop nontoxic organic skincare products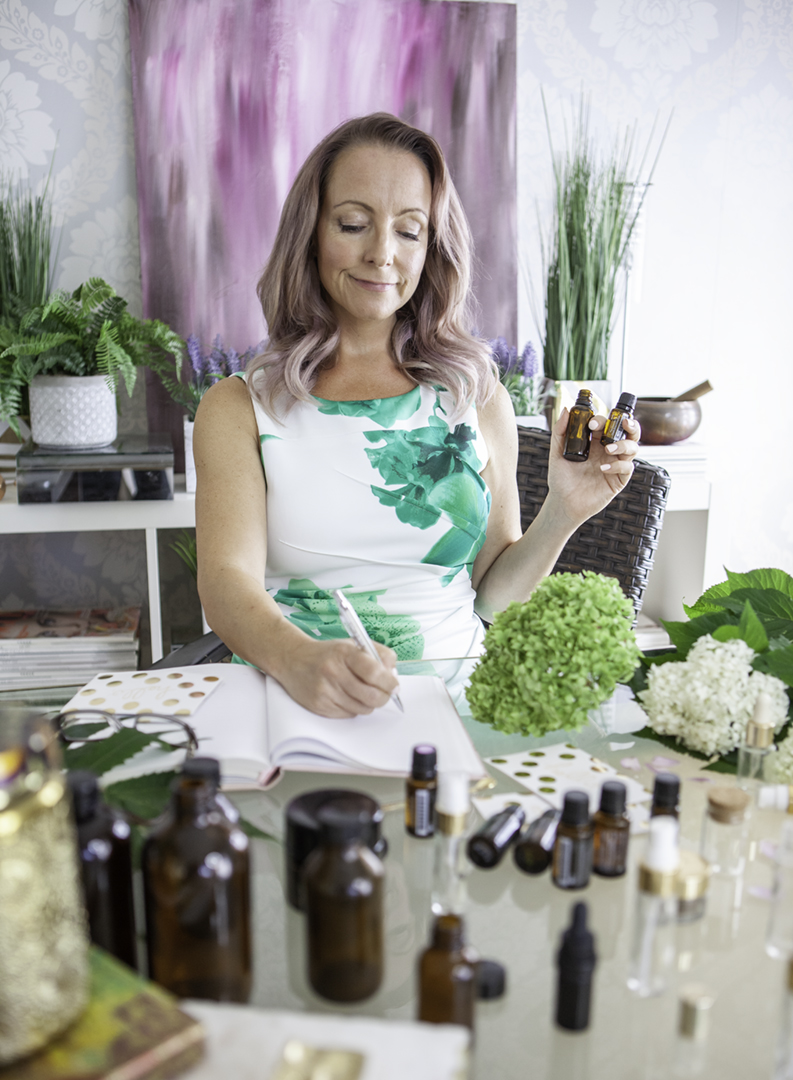 Essential Radiance: My Top 5 Essential Oils For Radiant Skin
As a green-beauty junkie, I've been on a my mission to find non-toxic, natural products that are high performing AND fit my skin's unique needs.
After spending thousands of dollars on products but not seeing improvement with my skin, I started researching essential oils.
I discovered 5 that targeted my skin's dehydration and inflammation, so I immediately put them to the test.
After 2 weeks of testing 100% certified pure essential oils, I noticed a huge improvement on the texture and hydration of my skin. 
My skin Is In Crisis, Now What?
6 Simple & Effective Steps To Help Your navigate Your Skin Crisis
Get The (FREE) Guide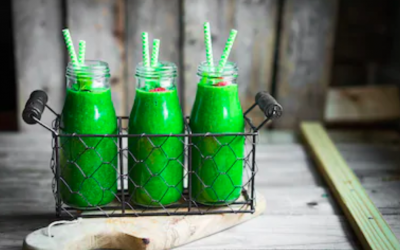 My 30-Day Medical Medium Celery Juice Challenge & The Unexpected Impact It Had On My Skin UPDATED January 21st 2021 I've had so many questions about my 30-day Medical Medium Celery Juice Challenge on Instagram and the resulting skin crisis, that I knew I had to...
The Glowletter
Get the best of Journey To Glow delivered straight to your inbox!
Delicious skin nourishing recipes, the best in clean beauty, upcoming skin detoxes & challenges, tips from holistic skin experts and real women stories to inspire you on your journey to glow!